You've probably noticed — or maybe you haven't — the word Ontas floating around celebs' social media.
Celebs are tweeting it at each other:
Or just tweeting it into the Twittersphere:
Diplo, who's usually pretty up on the trends, even captioned his Instagram with "Ontas":
Other celebs are like you and wondering WTF this means:
Let me explain. "Ontas" is the abbreviated version of "Dónde estás," which means "Where are you?" in Spanish.
So, from the internet research I've gathered, it's a sexual phrase, like "U up?" or "Where u at?" for a booty call. According to these tweets, it's a Mexican meme that fuckboys use a lot:
And I even checked Urban Dictionary, and it says pretty much the same thing: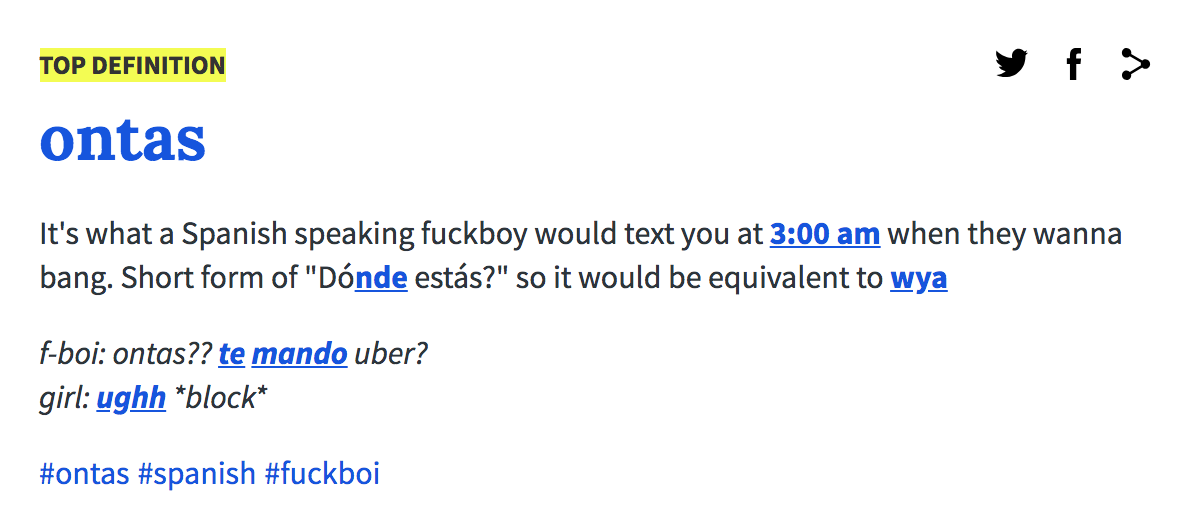 TL;DR: It's basically a flirty, sexual meme that's saying "Where are you?" aka let's hookup. Bye!