You know Diplo. He's the DJ behind bangers "Lean On" and "Where Are Ü Now."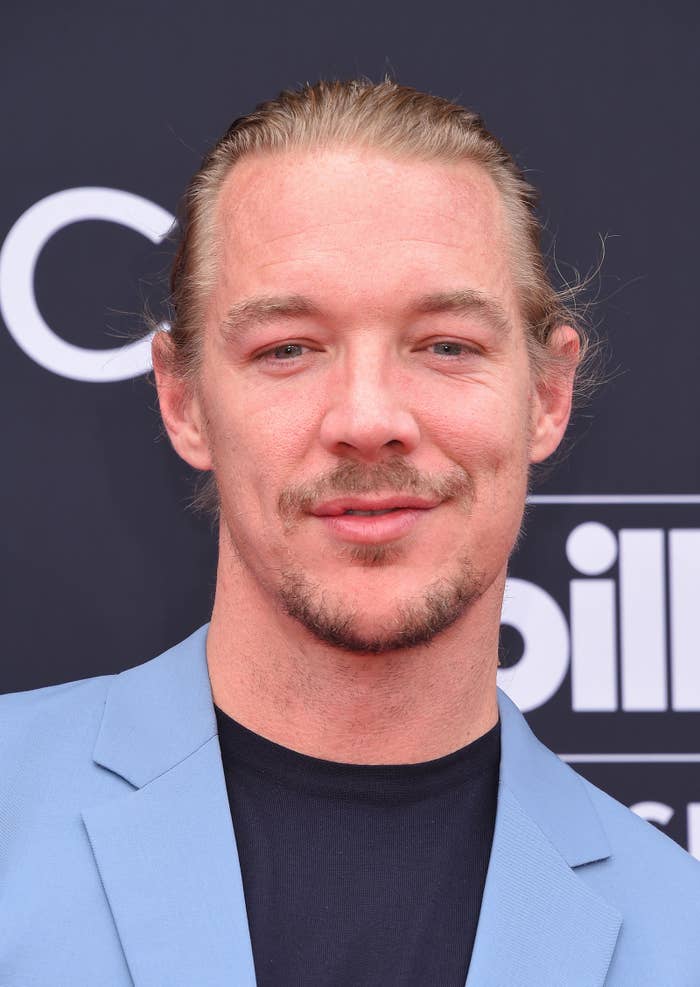 And you know Zedd, who's responsible for "Clarity," "The Middle," and "Break Free."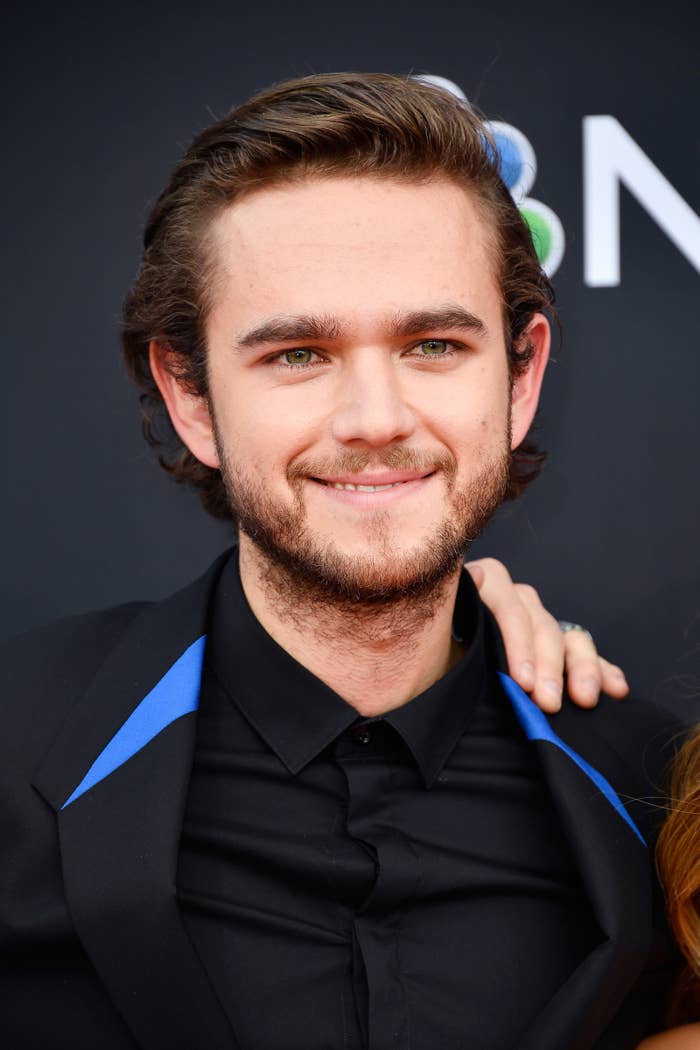 According to Billboard, the two began feuding in 2015, with the first public display of their beef being Diplo dissing Zedd's album True Colors.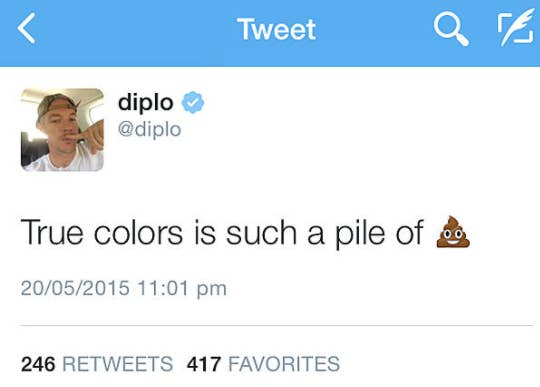 Anyway, let's get to the CURRENT 2018 drama. It all started when ANOTHER DJ, Max Vangeli, tweeted this, dragging Diplo.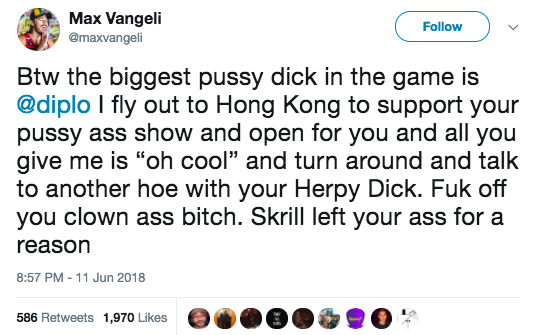 That's when Zedd jumped in, saying that he agrees.
So...Diplo clappppped back, saying Zedd has 24 hours to delete his account or he's going to "Pusha T" him.*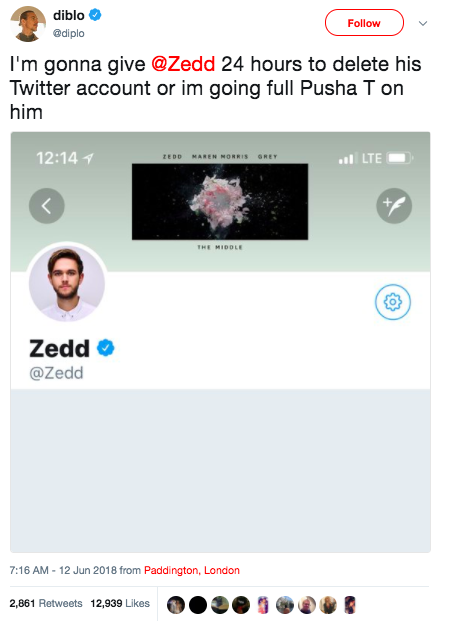 Diplo wasn't done with clapping back. He tweeted this screenshot of Zedd's tweet:
Honestly, though, I'm totally ready for two EDM diss tracks that I could dance to/listen to when I'm mad at someone. Ya know??
Anyway, whose side are you on? Lmk!