16 Insane Things In '00s Music Videos That'll Make You Say, "Who Signed Off On This?"
Why is Paris Hilton seducing a middle schooler?
4.
When Zack Galifianakis rapped and starred in the alternate video for Kanye West's "Can't Tell Me Nothing."
7.
When the guys from NSYNC were dancing puppets who landed on a train once they were cut in "Bye Bye Bye."
10.
When Justin Bieber created a scavenger hunt in "One Less Lonely Girl" and wrote this note.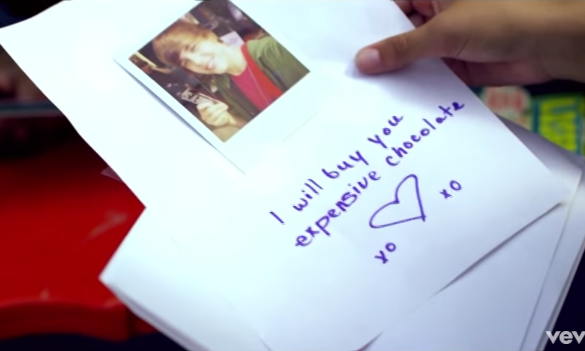 11.
When Kim Kardashian was the love interest in Fall Out Boy's "Thnks fr th Mmrs."