But then, they attempted to reconcile in June.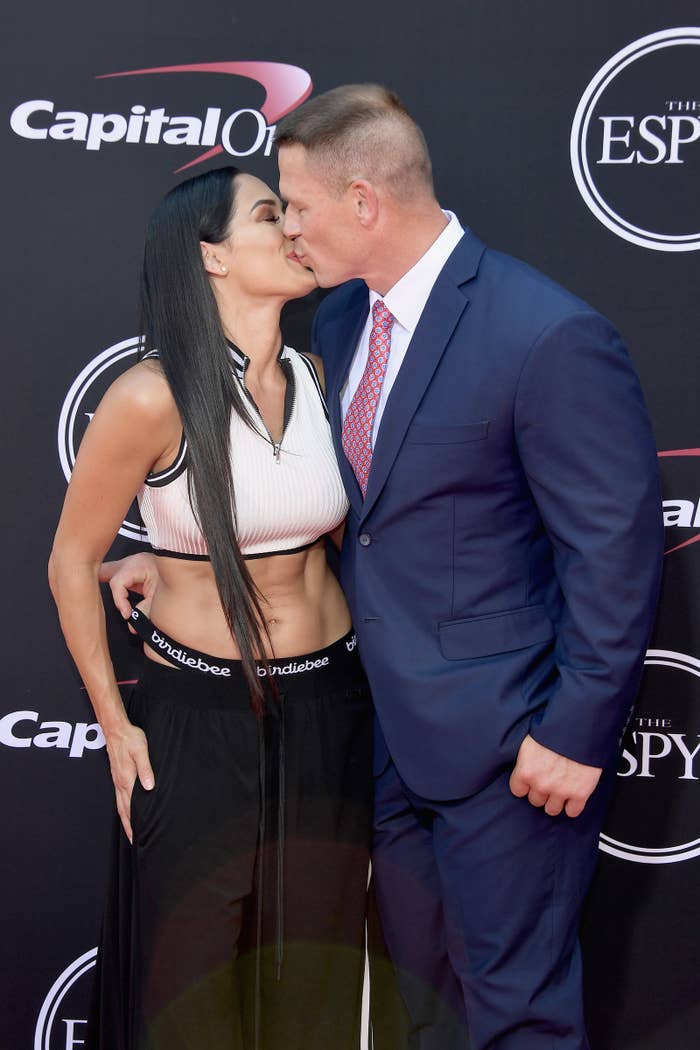 They called it quits in July. THEN, Nikki posted this Instagram in August, leading people to believe they had gotten back together.
Basically, it seemed like there were a lot of back-and-forth and in-and-out moments between the two of them.
Well, on Friday, Nikki Bella stopped by BuzzFeed's booth at Jingle Ball, and we asked her, "What are you saying 'thank u, next' to?"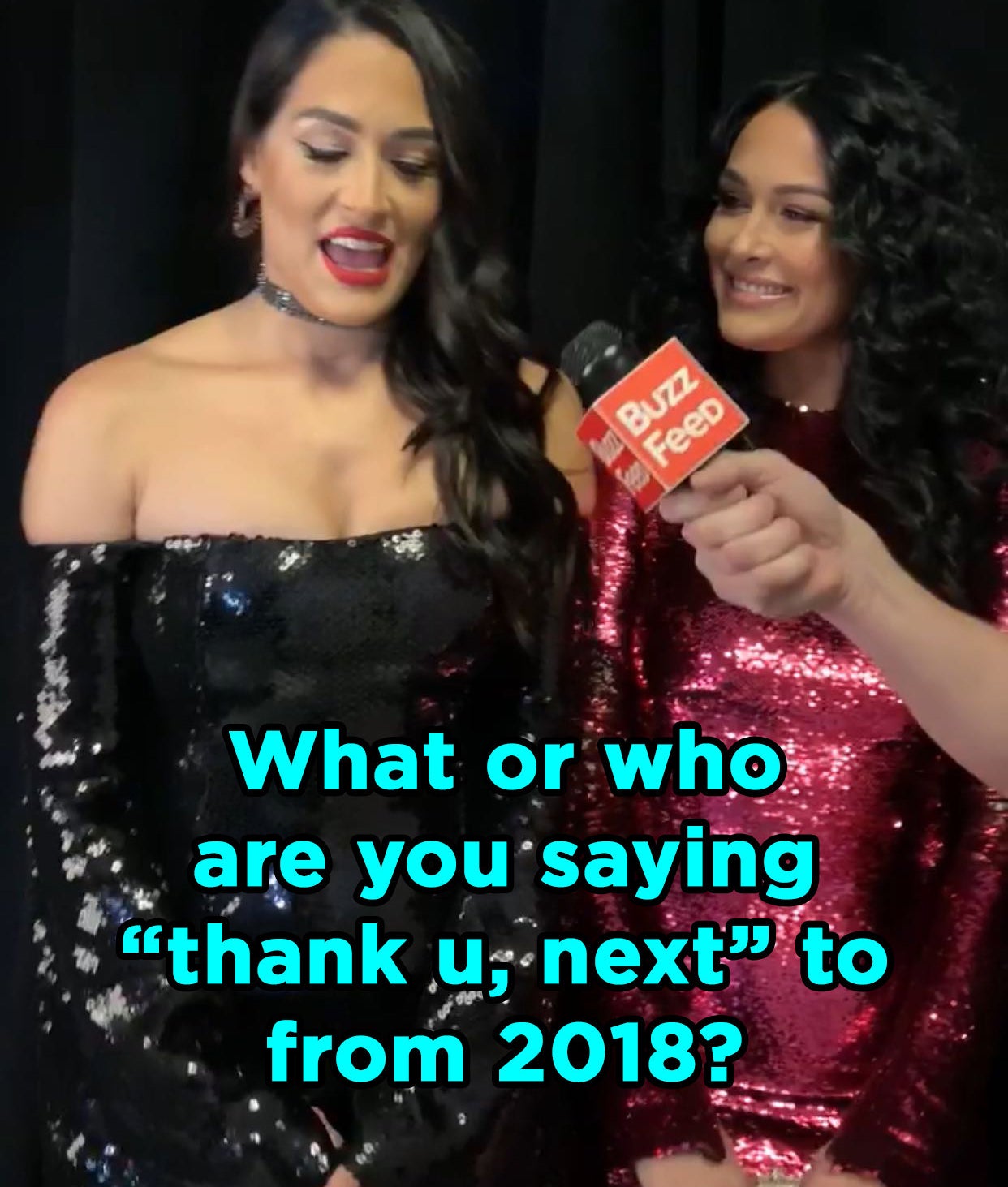 Nikki said, "People who come in and out of your life."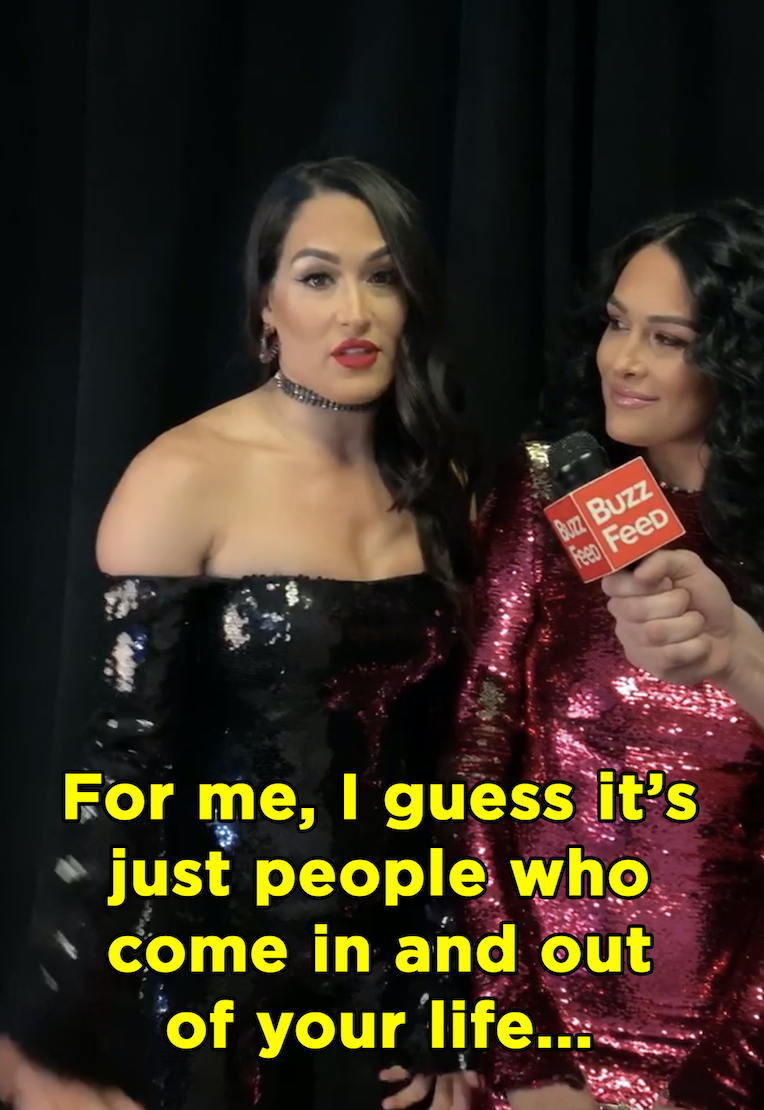 Then, she channeled Ariana's iconic bop: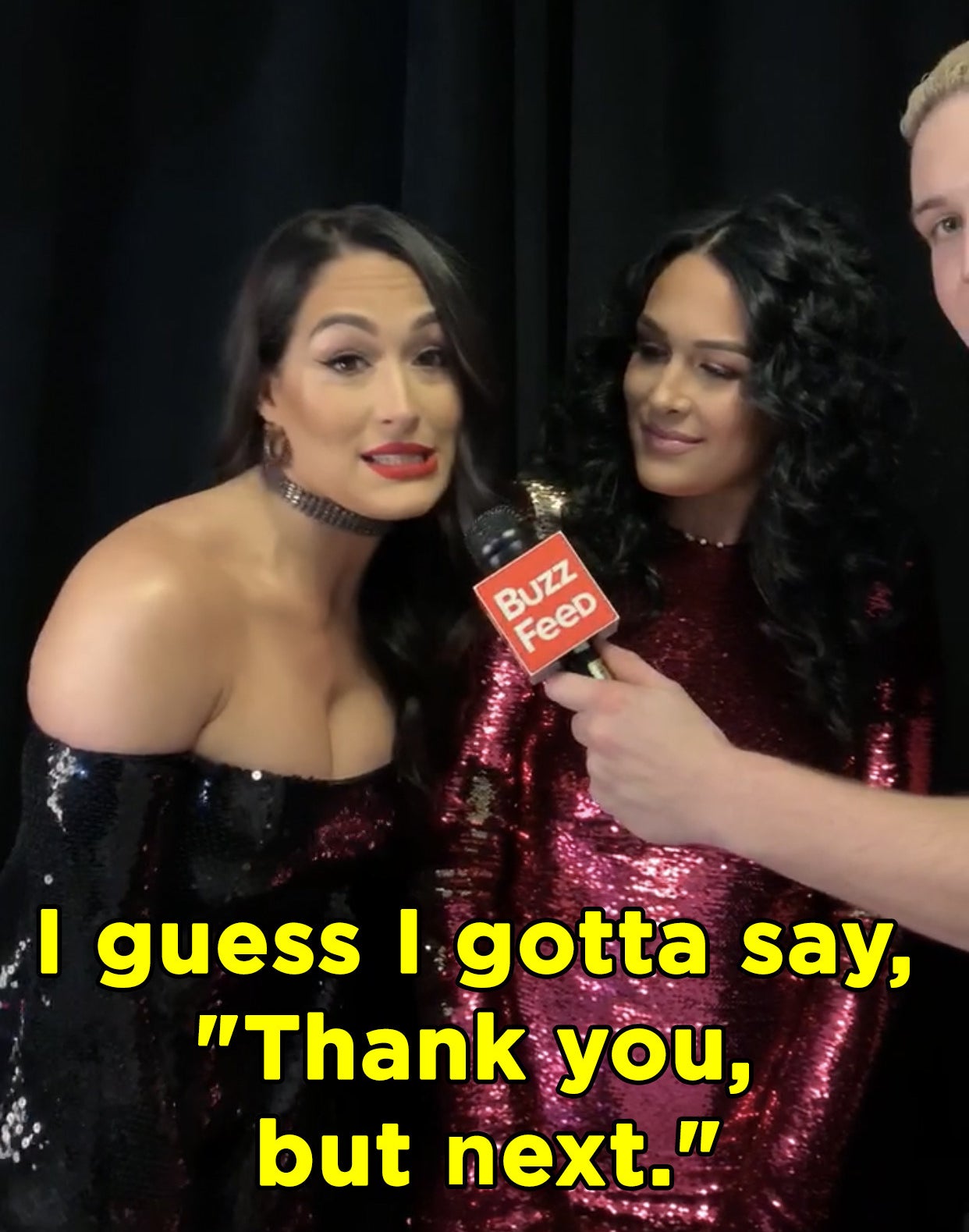 Hmmmm...wonder who that could be about...
Ugh, I love it. And Nikki. And Ariana. And John.