If you haven't heard the news, TMZ reported that Cardi B and Nicki Minaj got into an altercation at Harper's Bazaar's NYFW party on Friday. Take a look:
The night of the altercation, Cardi B took to Instagram to acknowledge the incident.
But we hadn't heard much from Nicki. She just kinda posted pics of the night as if nothing happened:
Well...being the professional social media creeper that I am, I checked Nicki's socials high and low for any sign of her addressing what had transpired.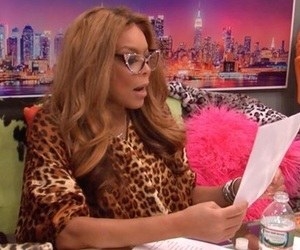 And sure enough, she had liked tweets about the situation. She liked this tweet that defended her. The original person said she posed for pictures on purpose to appear "unbothered" AFTER the fight. The photos were actually taken beforehand.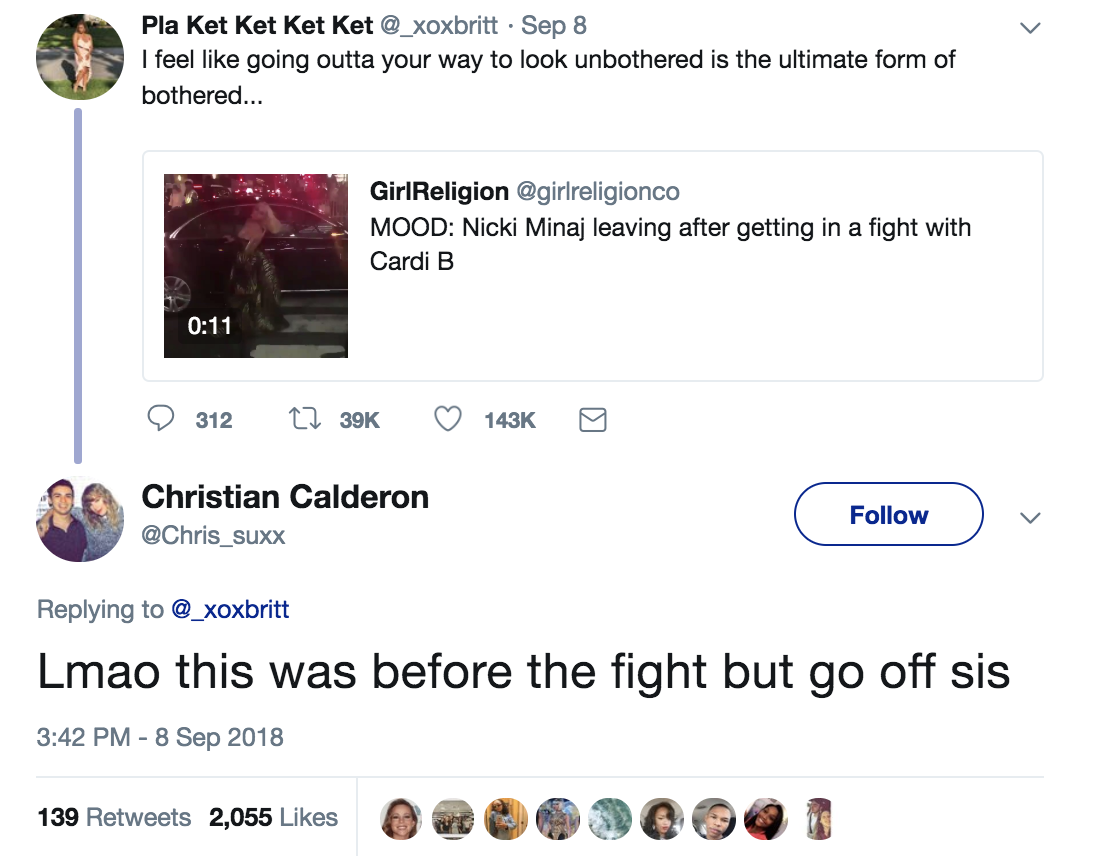 She liked this fan's supportive tweet, which was probably about the altercation:
Here's a juicy one that Nicki liked. This tweet said Nicki would never talk about someone's child:
And Nicki also liked this tweet, which said Nicki's never criticized Cardi's parenting — which Cardi claims she did:
So, there you have it. She may not have openly tweeted or talked about the situation, but now you have a glimpse into what her thoughts on it are. If you're nosy like me, I know you appreciate it. Bye!