Now, we all knew that the New Year's Eve shows — like awards shows and other events — would be a little awkward this year. Between Dick Clark's New Year's Rockin' Eve on ABC and New Year's Eve on NBC, there were definitely a few hiccups.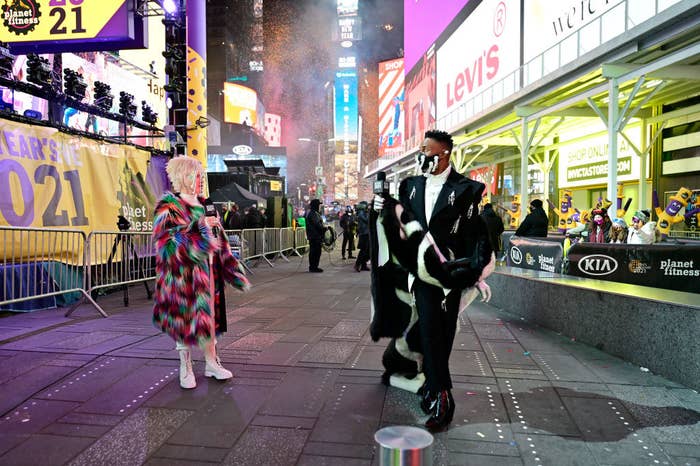 Here are some of those awkward moments we all love:
1.
For starters, it was a pretty empty Times Square because of COVID-19 restrictions.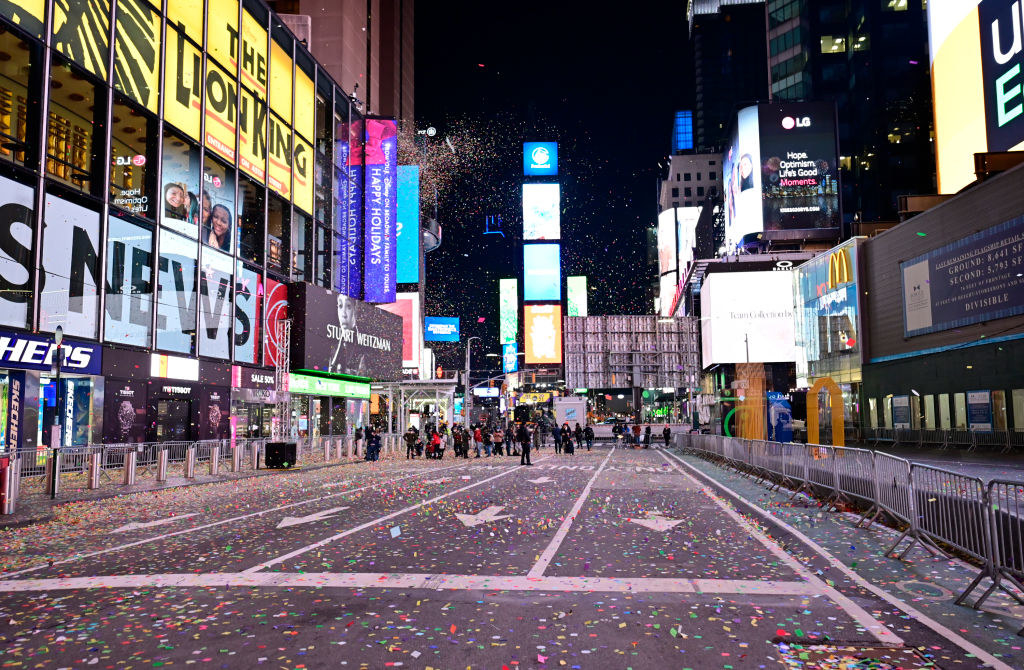 2.
And the Planet Fitness branding was a lot — like, A LOT.
3.
Jennifer Lopez bashed into the camera during her performance:
4.
She also performed the vocally challenging Aerosmith song "Dream On," which definitely was not received well:
5.
Cyndi Lauper had a rough time with her performance:
6.
Mariah Carey corrected Andy when he said that she "recorded" the song "All I Want for Christmas Is You" instead of making it clear that she WROTE it. YES, MARIAH!
7.
And J.Lo's performance audio interrupted Mariah's interview. :/ :/
8.
Andy Cohen went off on New York City Mayor Bill de Blasio:
9.
Blake Shelton debuted his new song, "Minimum Wage," which features the out-of-touch lyrics, "Girl, your love can make a man feel rich on minimum wage." In 2020, please, no.
10.
Jhené Aiko was mislabeled as Saweetie, SMH:
11.
And lastly, Dr. Jill Biden couldn't open up her confetti cannon:
Did we miss any? If you watched, let us know in the comments below!