In case you haven't noticed, Miley, Tish, and Brandi Cyrus are all on a wilderness vacation. The pics, the Instagrams, the captions — it's all a serve.
Like, come on! Yesssss, Miley is feeding us some A+ content.
And though everyone else enjoyed it, her mom was not here for it.
Miley posted this on her Instagram story, telling her followers how her mom went off on her during vacation.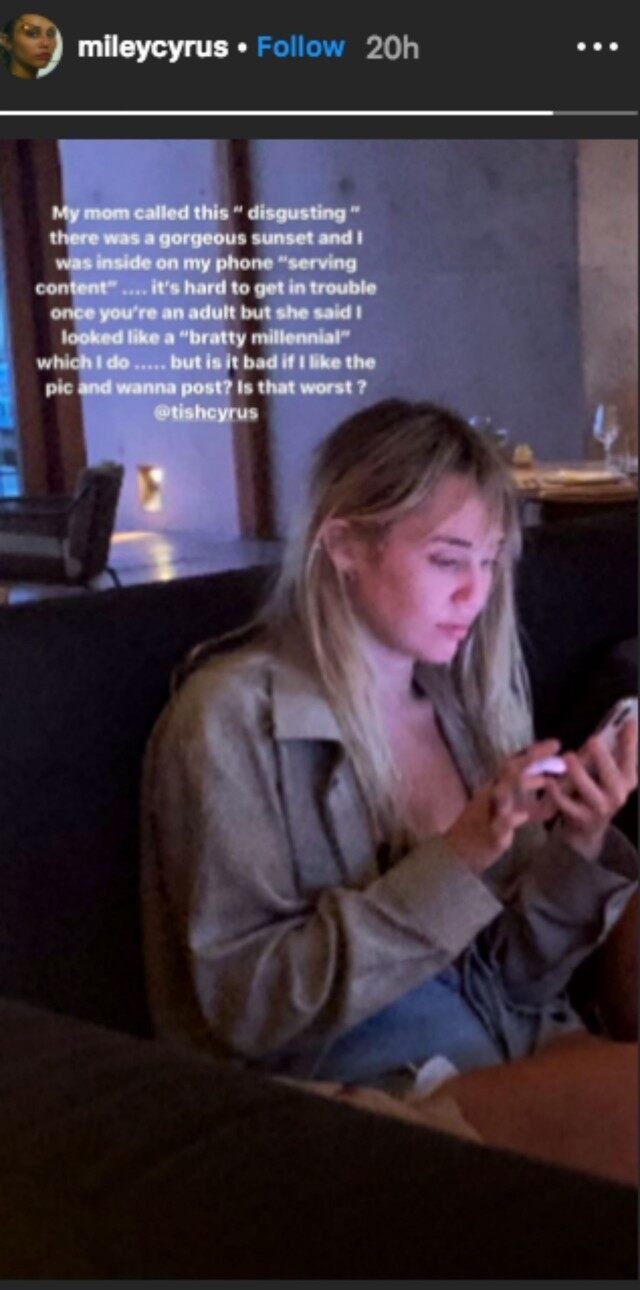 "My mom called this 'disgusting' there was a gorgeous sunset, and I was inside on my phone 'serving content,'" Miley shared.
"It's hard to get in trouble once you're an adult but she said I looked like a 'bratty millennial' which I do... but is it bad if I like the pic and wanna post? Is that the worst?"
Honestly, Miley, my mom says the same shit to me. Maybe she doesn't call me "disgusting" — that's kinda harsh — but she does nag me about being on my phone too much.
Honestly, though, Tish has always given it to people straight no chaser.
During her Bangerz era, people used to come for Miley and Tish all the time.
"Anyone that's ever said, 'Where's her mother?' the answer is 'right beside her,'" said Tish in 2013.
"Through good, through bad, through arguments, through crying, through I don't care what — right there."
And THAT is why they're best friends. PERIODT.