The two stars appeared to have a great rapport with Pay Or Wait interviewer, Sharronda Williams. She seemed to really vibe with them, and they seemed to have a great talk about the film, masculinity, and the Creed series.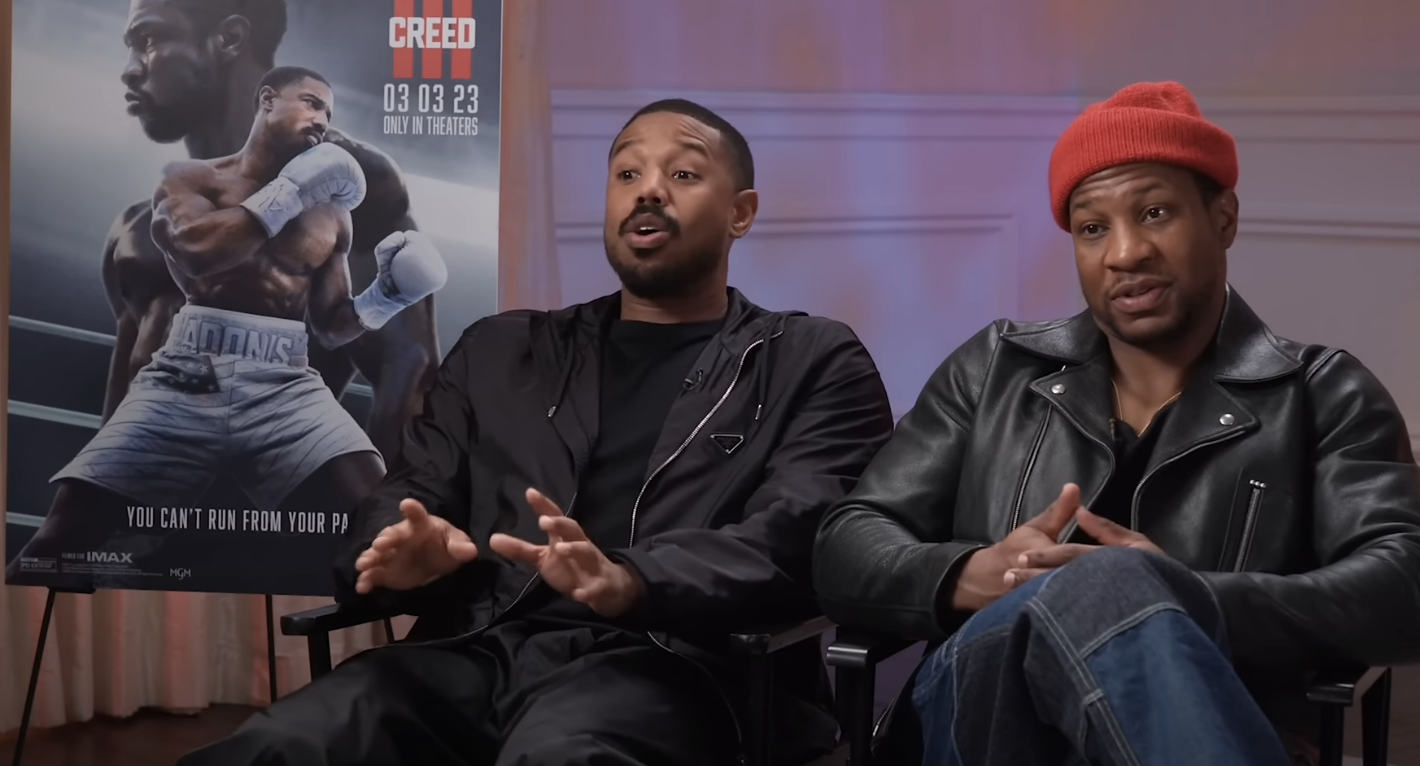 But the big viral moment was when Sharronda walked away and the two movie stars were caught checking her out.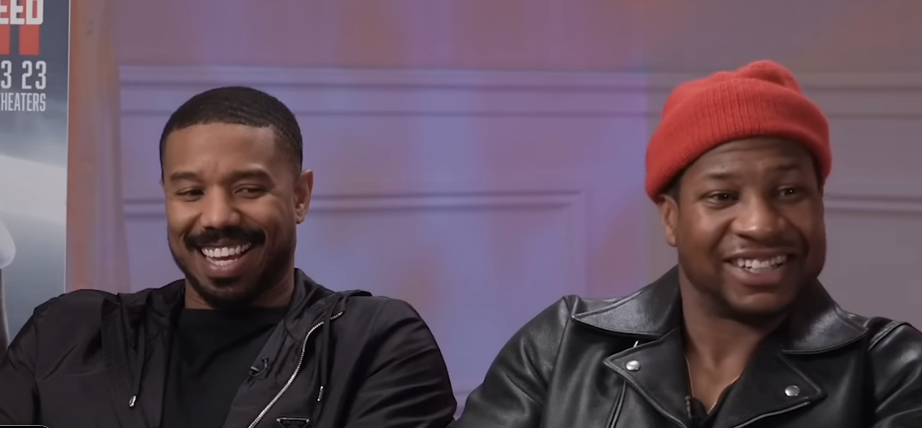 A clip of the moment garnered over 4 million views on Twitter: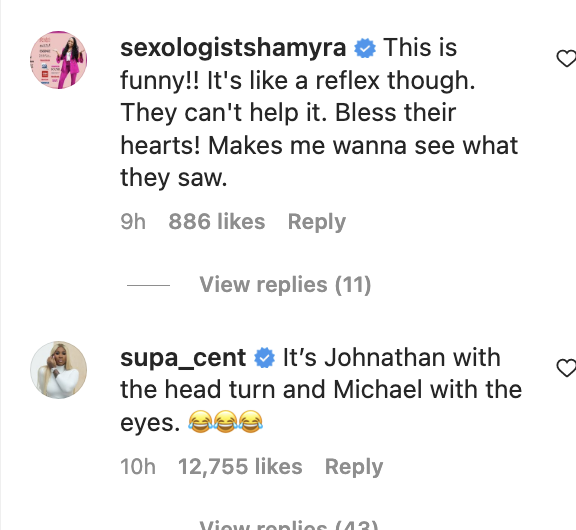 After the story was picked up by The Shade Room, Sharronda reposted the moment on her Instagram story. "Y'all, this is so wild! What is happening?!?!?!"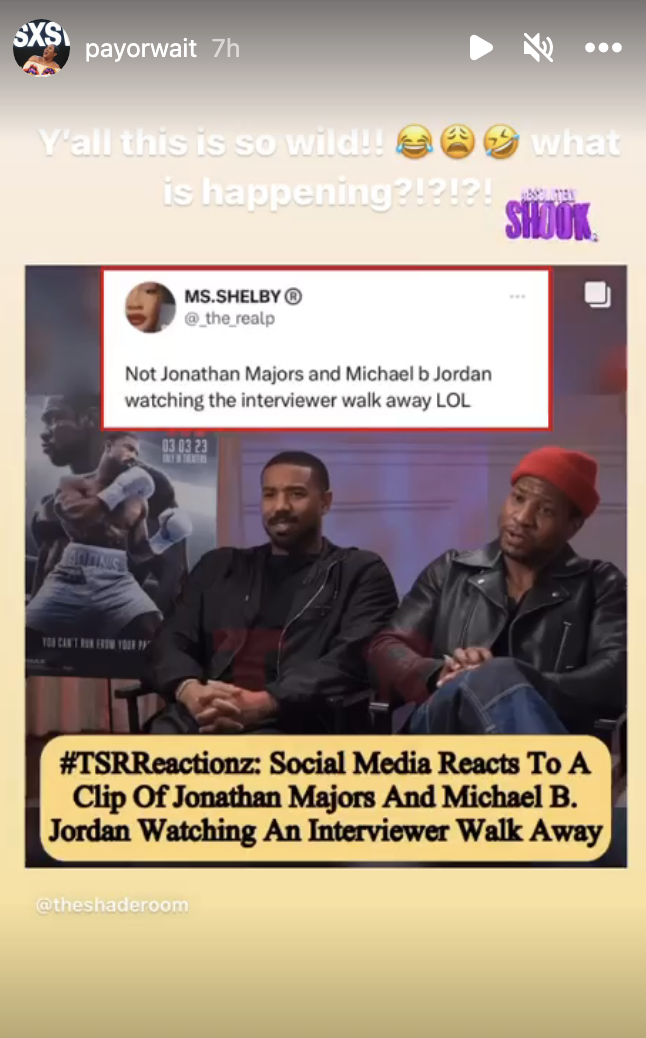 She also shared a post where she joked about her "wagon going viral."