Megan Fox Revealed Why She Never Wears Her Hair Up, And I'm Shocked She's Ever Been Insecure In Her Life
Edamame queen...
Besides like drinking blood and shit with Machine Gun Kelly, Megan is pretty well known for just being gorgeous.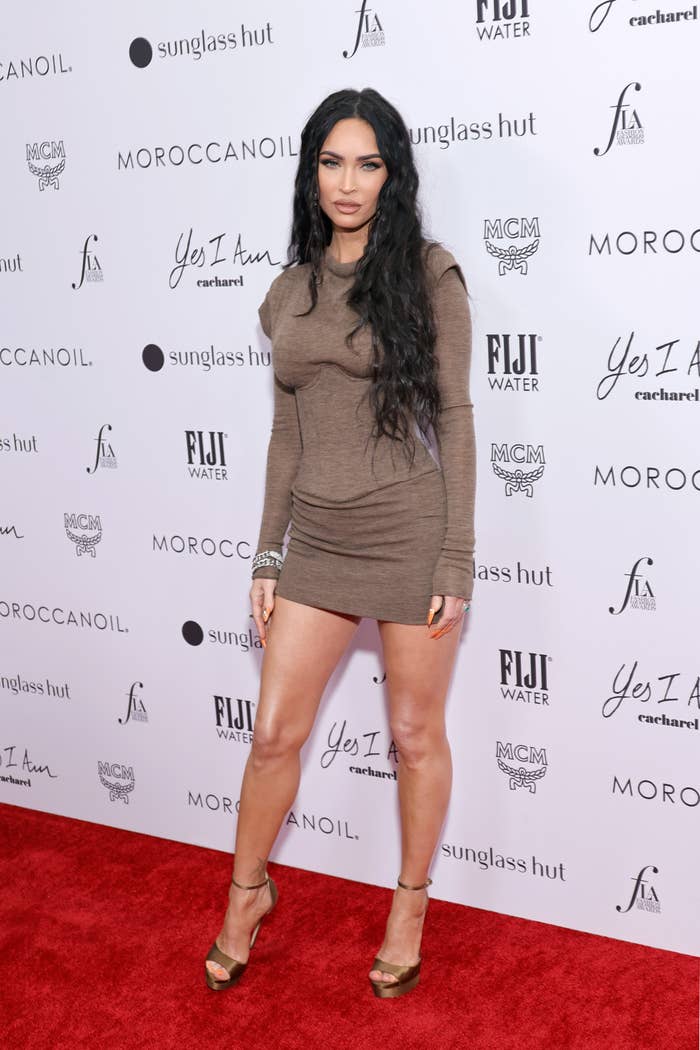 In my mind, this woman has never gotten a pimple:
Anyway, Megan recently shared a small glimpse of one thing she's insecure about — her head shape and size.
Yep. Earlier this week, she posted this flawless selfie on Instagram with her hair up:
"I never wear my hair up because my head is the size of a tiny edamame bean but this happened and we're all okay," Megan captioned the photo.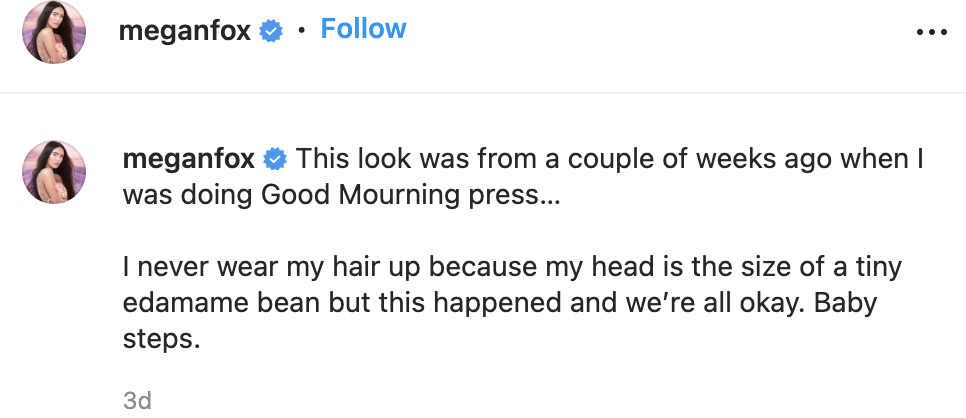 "Baby steps," she added.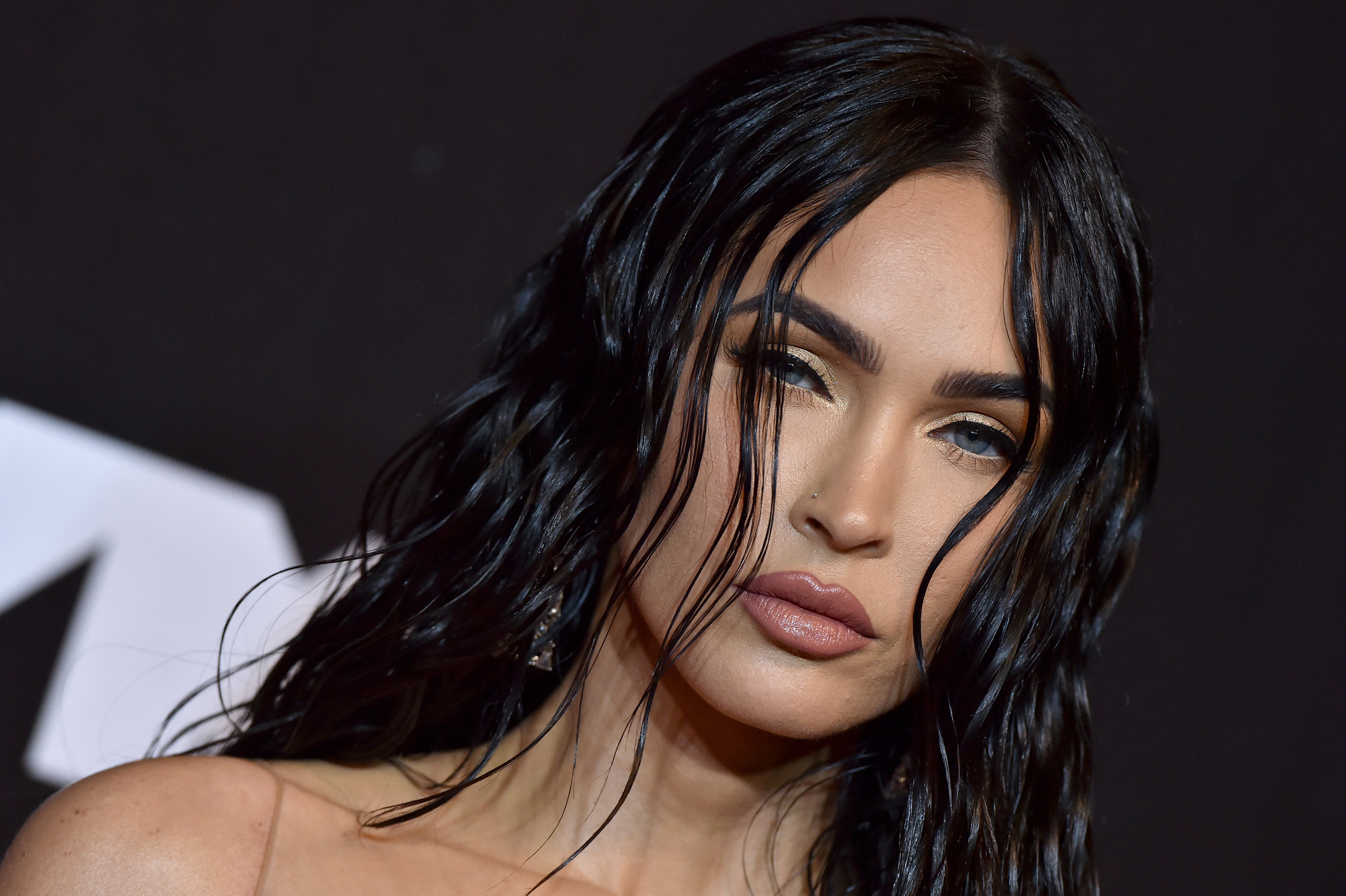 Megan, girl...
I mean, I never noticed that she always wears her hair down, but looking at her most infamous lewks, it holds up.
Either way, Megan, you are gorg and a queen.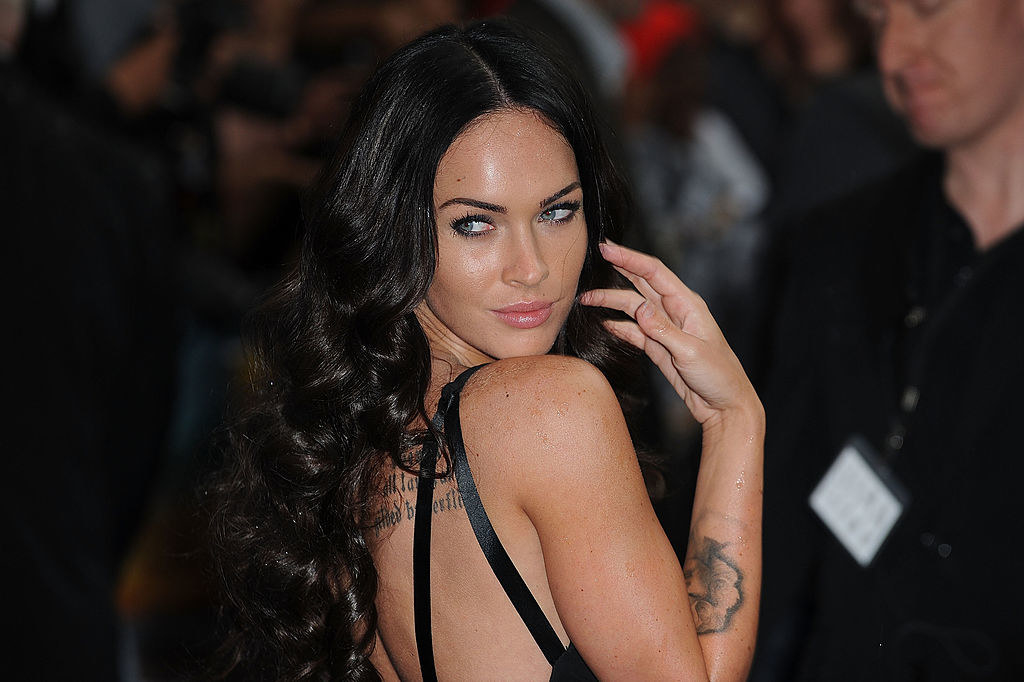 And it's a nice reminder for us that everyone is insecure about something! So, be kind! BYE!