Well, this week, the 81-year-old icon topped that thirst trap with this thirst VIDEO of her topless in an apron promoting Green Mountain coffee:
The vid went viral on Twitter with over 6 million views and 45,000 likes:
People were obsessed with the moment: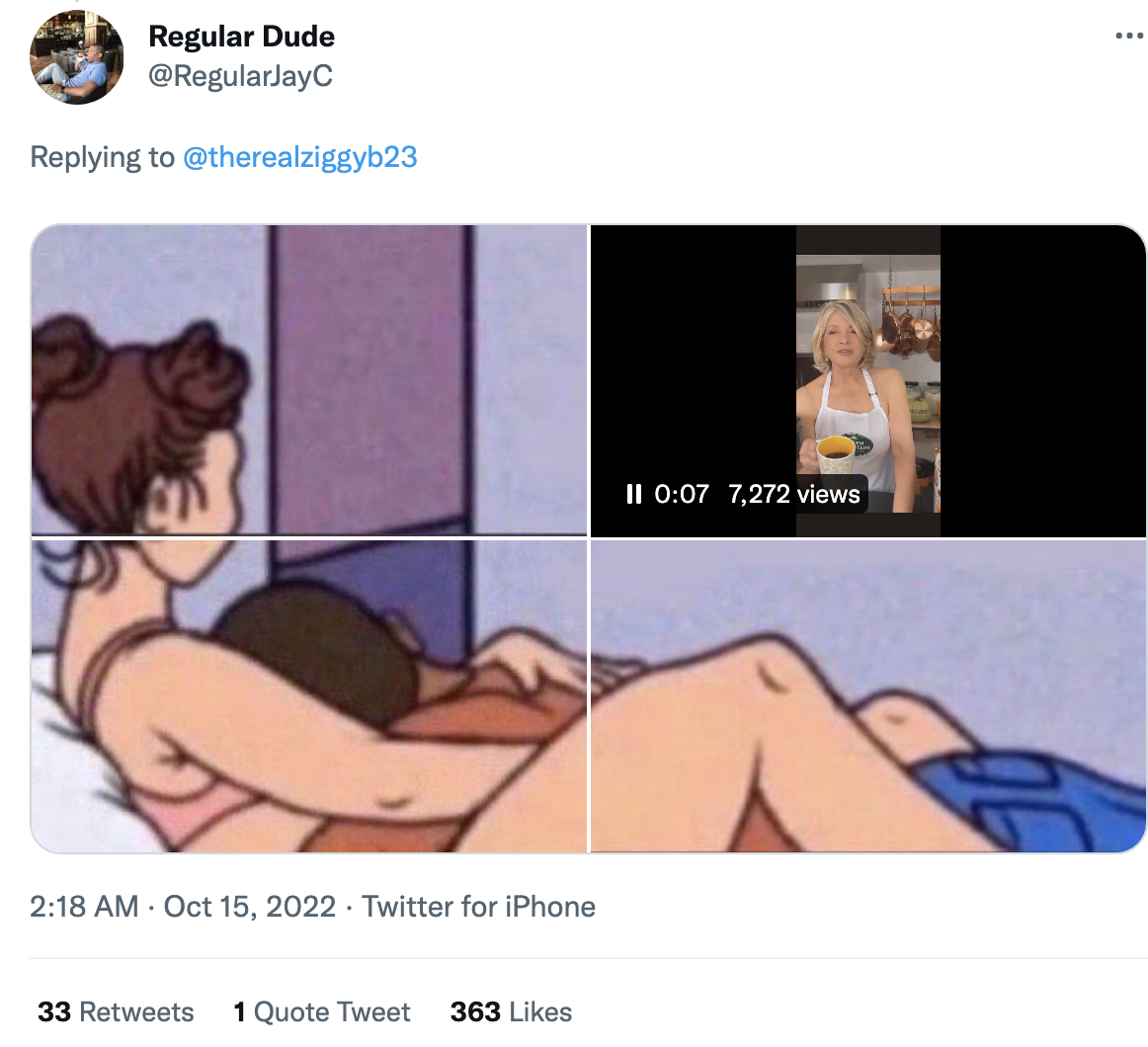 Some of the reactions I can't include because they're NSFW, but just take my word for it — they were highly complimentary of Martha.
So yeah, keep slaying, Martha. You're a queen.