Maren Morris Made A Boob Out Of A Troll Talking About Her Boobs And It's Amaze
"Girl, bye."
On Thursday, singer Maren Morris posted this Instagram, captioned, "🌊 w a v y 🌊 hair."
OK — we all know it's a serve. She's glowing and looks amazing.
Well, someone left a really, REALLY rude comment on her pic. "It's distasteful for sure," they wrote. "Maybe keep the focus on the hair, or perhaps make the caption, 'big boobs.'"

And they also said, "Clearly these littles don't have much to look up to either."
WHAT ARE YOU EVEN SAYING? AND HOW RUDE.
Anyway, Maren saw the trollification and replied in the best way possible, saying, "Girl, bye. Don't let my boobs knock you on the way out."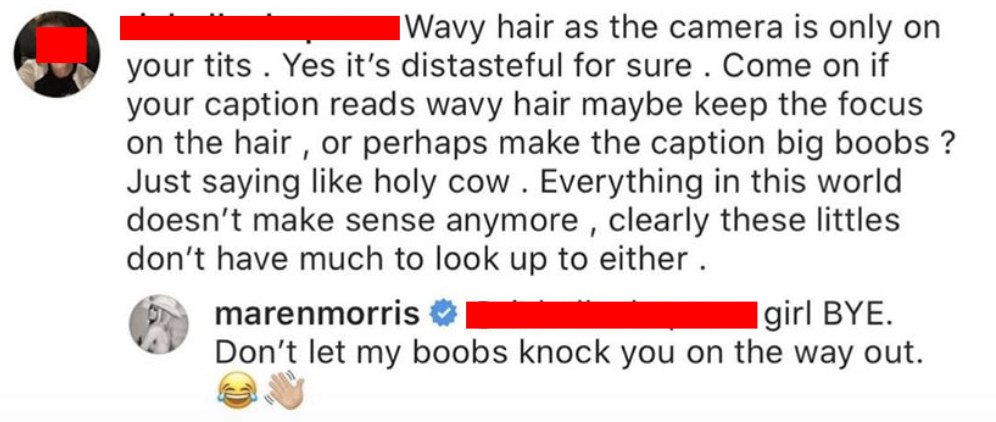 The singer also commented on the Comments By Celebs post about the interaction, saying, "Don't hate the postpartum boobies."