Lil Nas X Posted His Nudes On Twitter And He's Serving, Your Honor
A little at-home photo shoot moment.
You know Lil Nas X — the artist behind the record-breaking song "Old Town Road."
The rapper, who came out as gay last year, is actually super funny on Twitter, too. It's refreshing AF:
Well, he tweeted these NSFW — or NSFWFH — pics on Saturday night.
They're super hot — and it looks like he had a little self-timer moment in his bathroom. Who TF hasn't?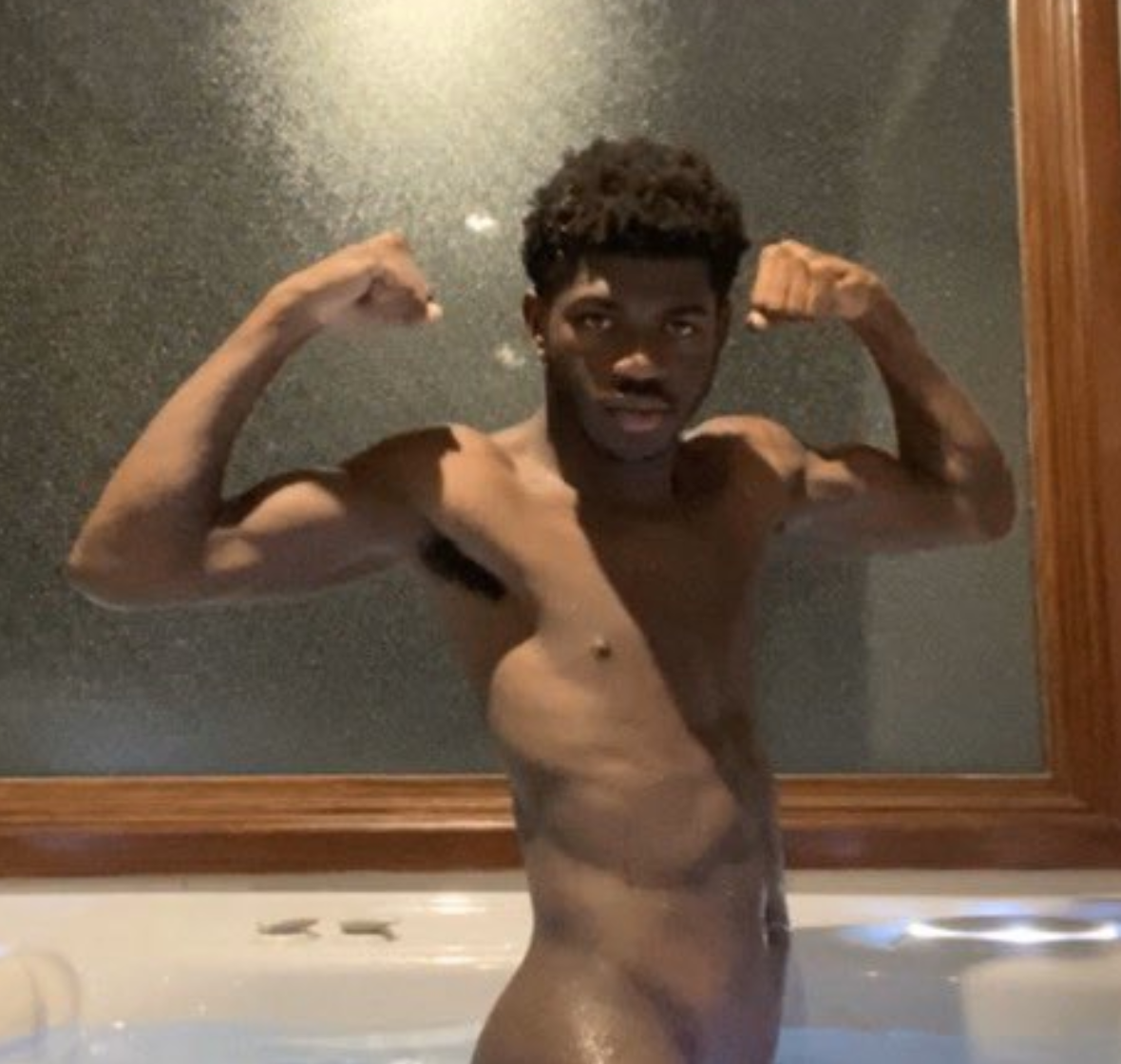 Not only did he post the regular photos, Lil Nas X then ironically captioned the pic "no homo" and retweeted a fan who edited Dragon Ball Z characters onto him:
Yes, we stan a celebrity who knows how to use the internet and looks good doing it.