Kim Kardashian Just Posted A Pic Of Her Face Covered In Psoriasis
"Morning psoriasis."
Kim Kardashian has always been super open about having psoriasis, a skin condition that causes skin cells to build up and form scales and patches of dry skin.

And just last month, she had a flare-up, which she shared with her 131 million Instagram followers. Here's a picture of her legs.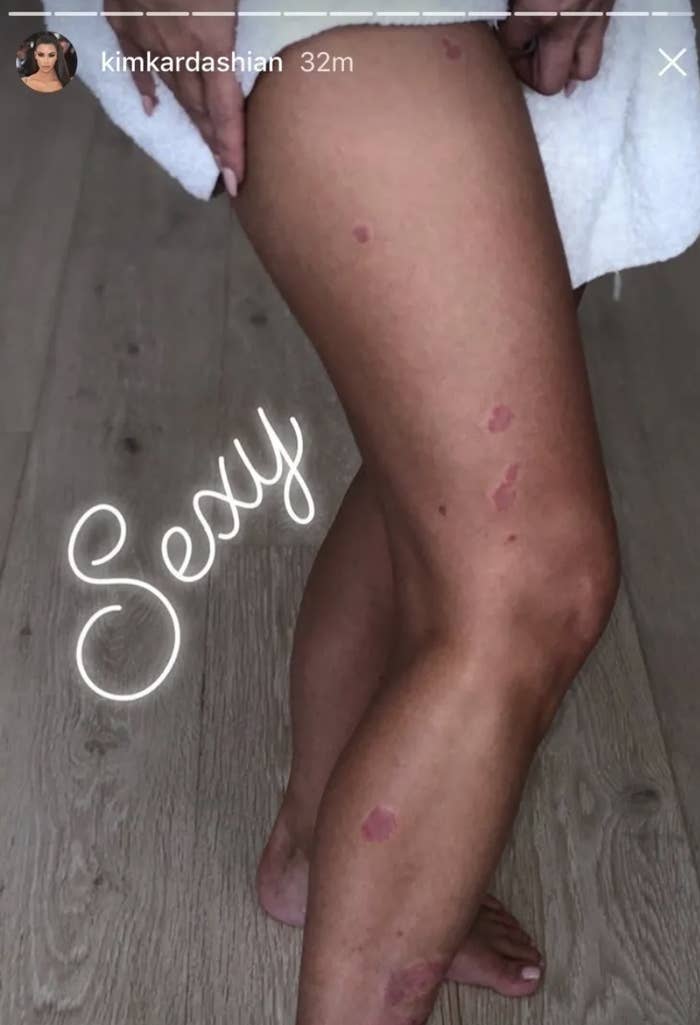 And in December, she shared that she was considering going on medication for her psoriasis:
Kim K catches a lot of flak on a regular basis, but can we just give her credit for being open with her followers — especially knowing how much her brand relies on society's norms of beauty?
It looks like Kim's openness is already helping others:
So thank you, Kim, for your openness. <3