A lot has happened since Kim Kardashian and Kanye West ended their eight-year marriage last year. After Kim said that she wanted to keep things private, Kanye took their issues public.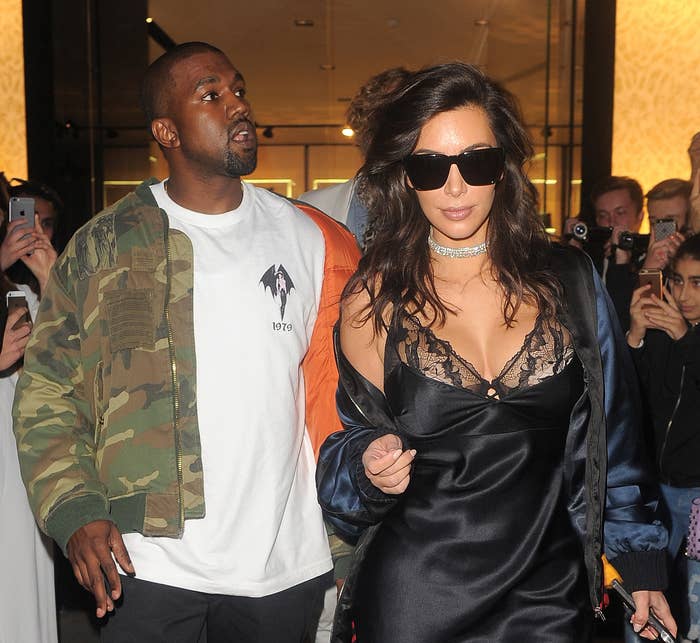 Essentially, there were/are two main recurring issues: First, Kanye believed their 8-year-old daughter, North, should not be on TikTok. Second, Kanye did not approve of/was upset by Kim dating Pete Davidson. Since then, there have been several alleged text screenshots shared — some by Kanye, others by Pete's friend, Dave Sirus — about the tumultuous situation.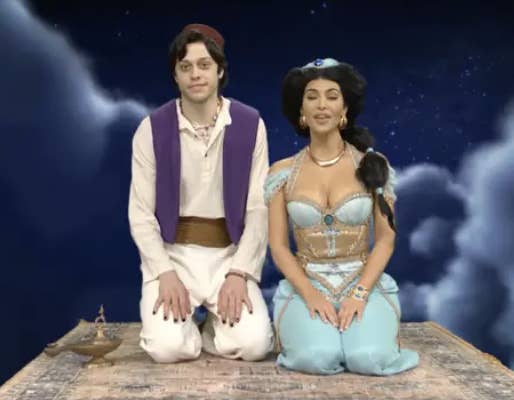 Here are the alleged texts, compiled for your reading convenience:
Note: These texts have all been deleted by Kanye or Dave Sirus. We are unable to verify them or determine when they were sent.
1.
In early February, Kanye first shared — then deleted — a cropped screenshot of a text message he allegedly received from Pete. The text appears to read, "I'd never get in the way of your children... I do hope one day I can meet them and we can all be friends."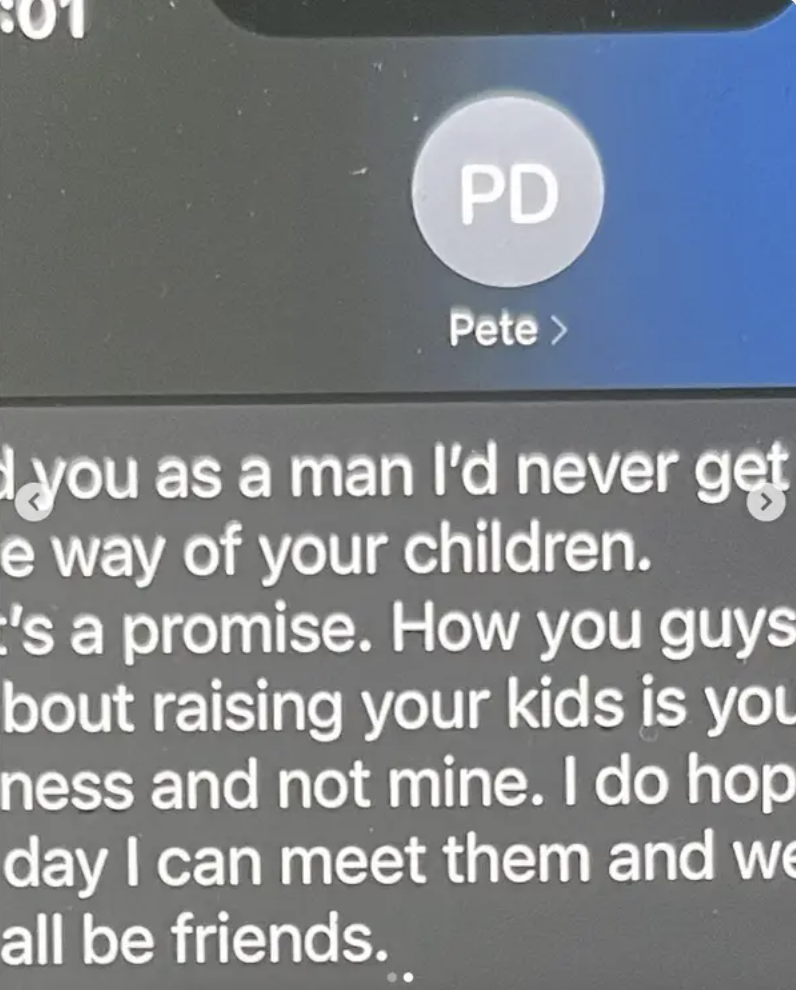 2.
Kanye then shared this outgoing text of him trying to get Kim's number from someone: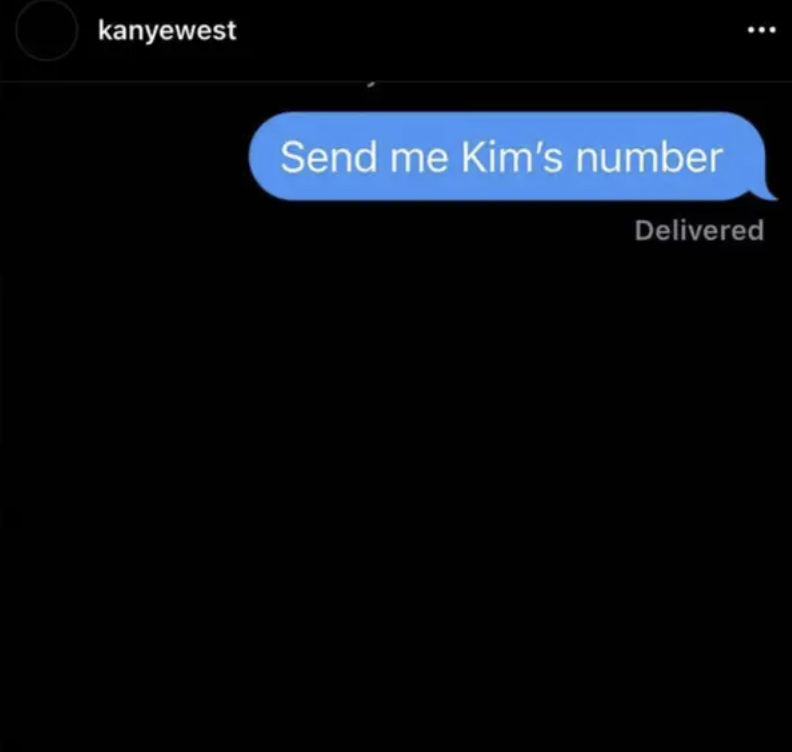 4.
The same day, Kanye shared these alleged texts from Kim's cousin, who seemed to first check in on Kanye after the divorce...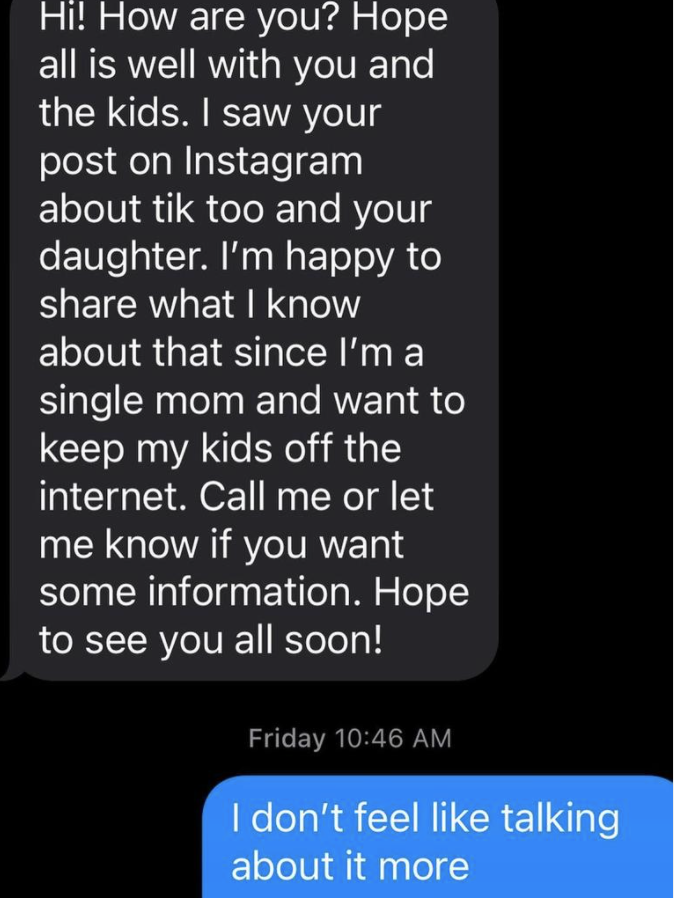 5.
...and then asked about Yeezys stock: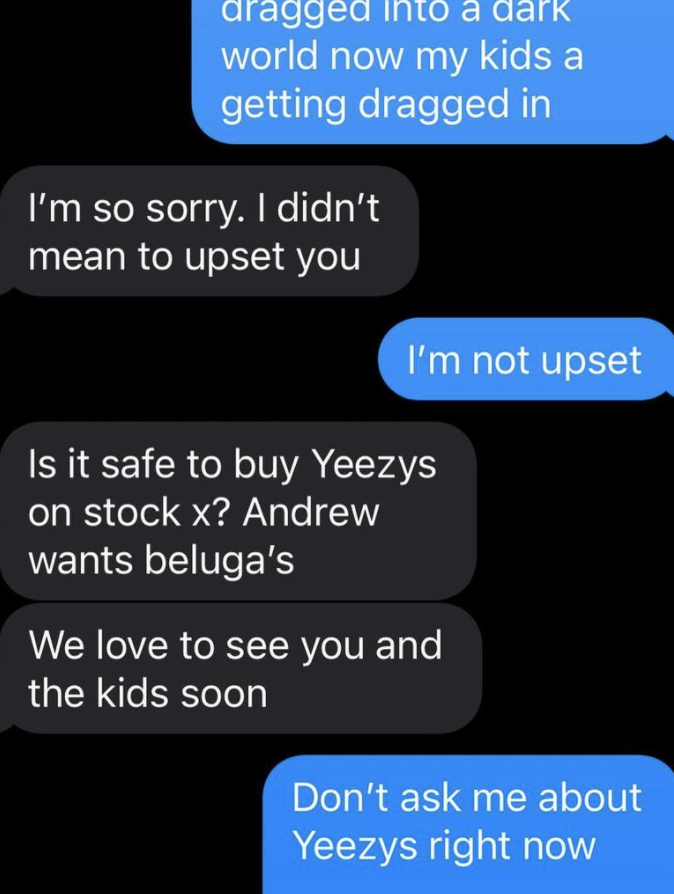 6.
The next month, after Kanye shared several negative posts about Pete, he shared a message from "Kim Other Phone," which read, "You are creating a dangerous and scary environment. Someone will hurt Pete and this will be all your fault."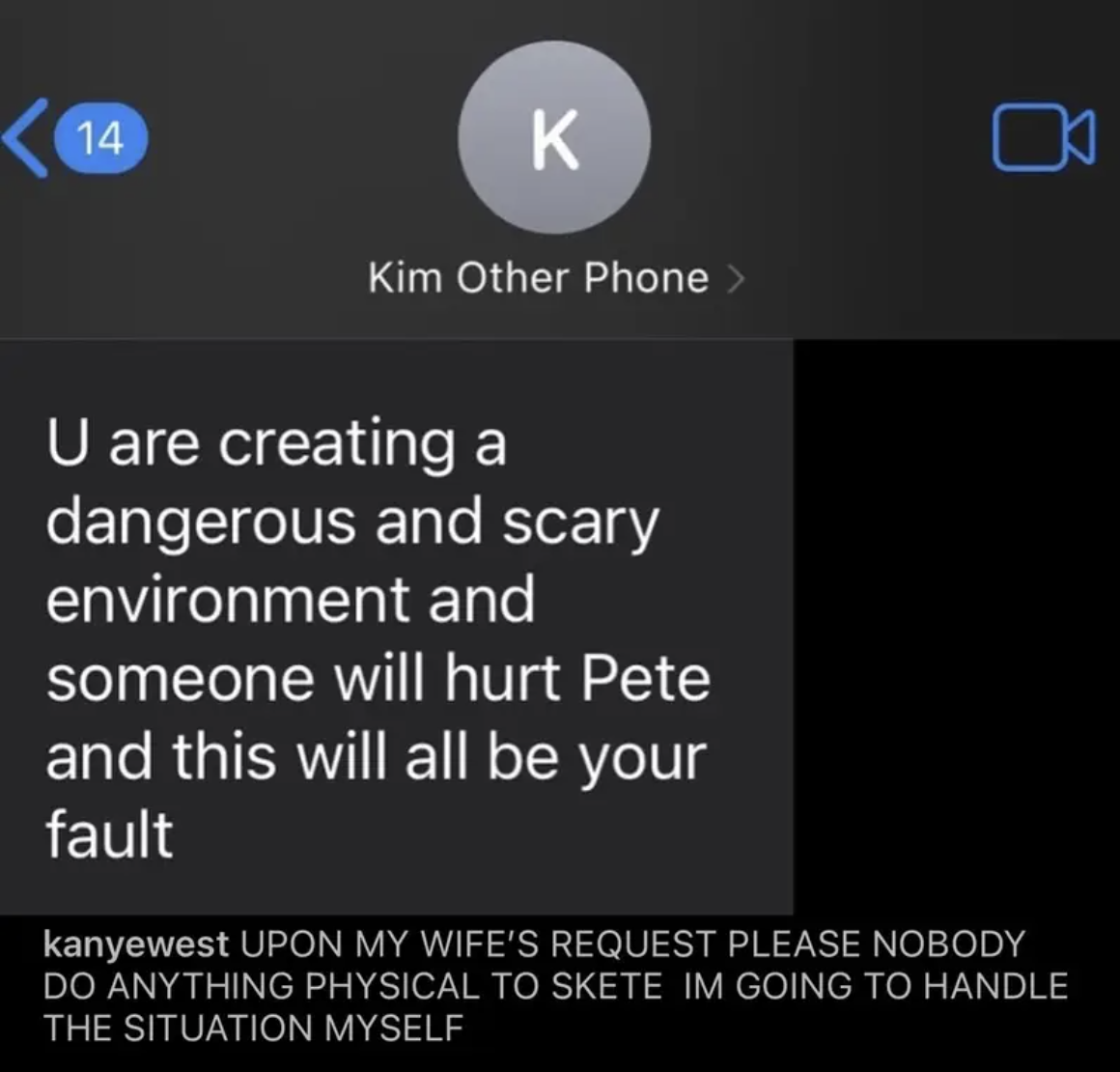 7.
Kanye shared a message from (what looks like) Kim, where she thanked him for agreeing to tell his followers not to harm Pete. He replied, "I will always do everything to protect you and our family forever."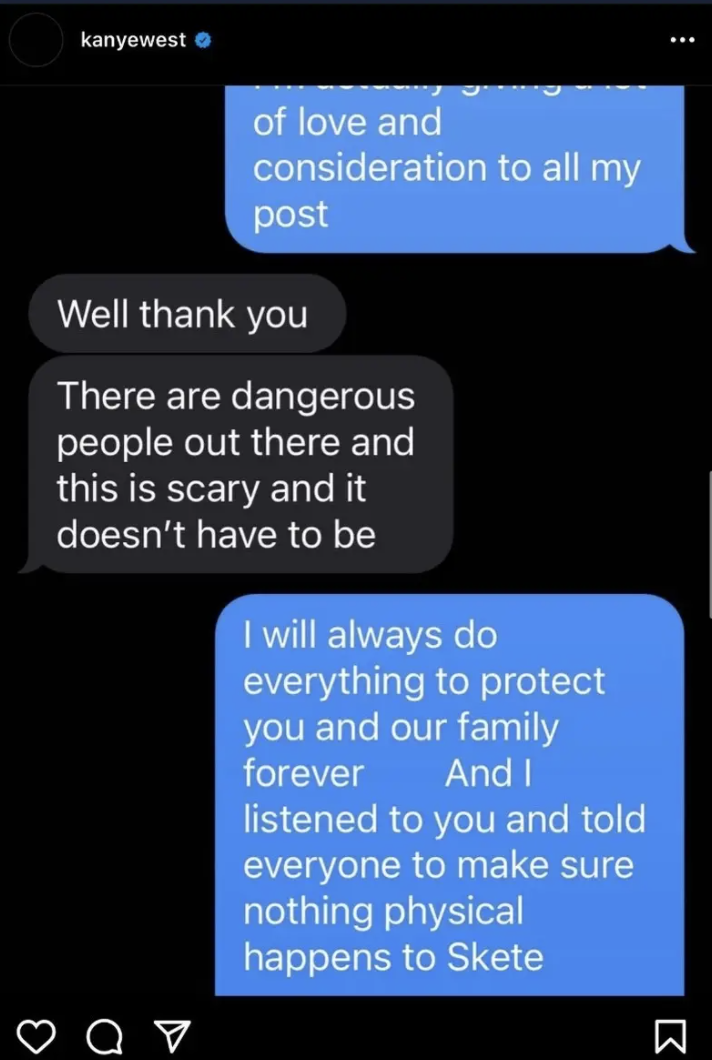 8.
Once Kim saw he had posted the screenshot, she texted him asking, "Why can't you keep any of our conversations private?"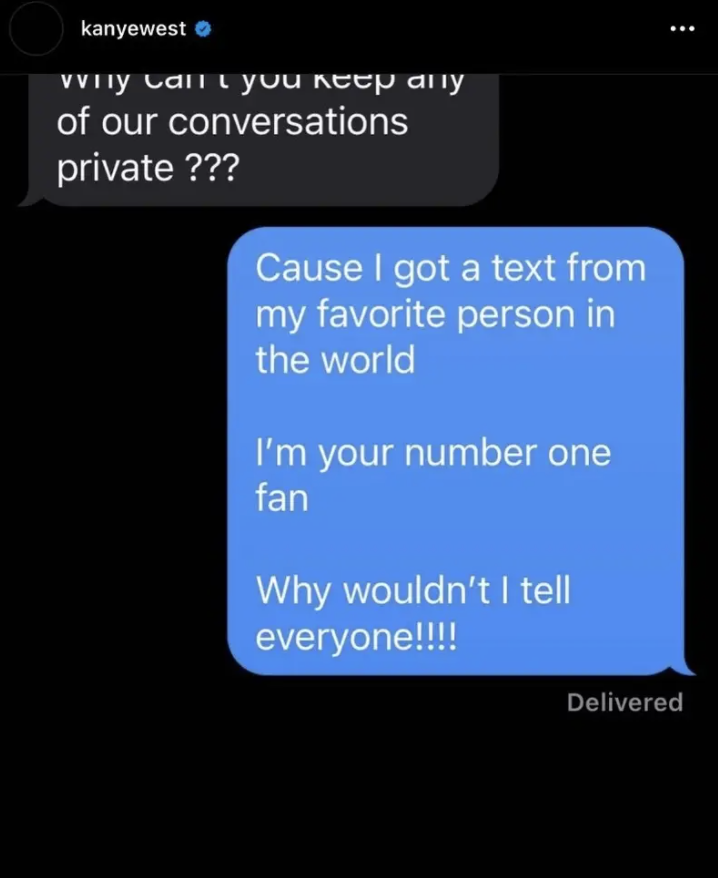 9.
This weekend, Pete's friend, Dave Sirus, posted these alleged leaked texts from Pete to Kanye. In the first text, we see Pete text Kanye: "Yo, it's Skete Can you please take a second and calm down It's 8am and it don't gotta be like this. Kim is literally the best mother I've ever met. What she does for those kids is amazing and you are so fucking lucky that she's your kids mom." He then tells Kanye to grow up. When Kanye asks where he is, Pete answers, "In bed with your wife."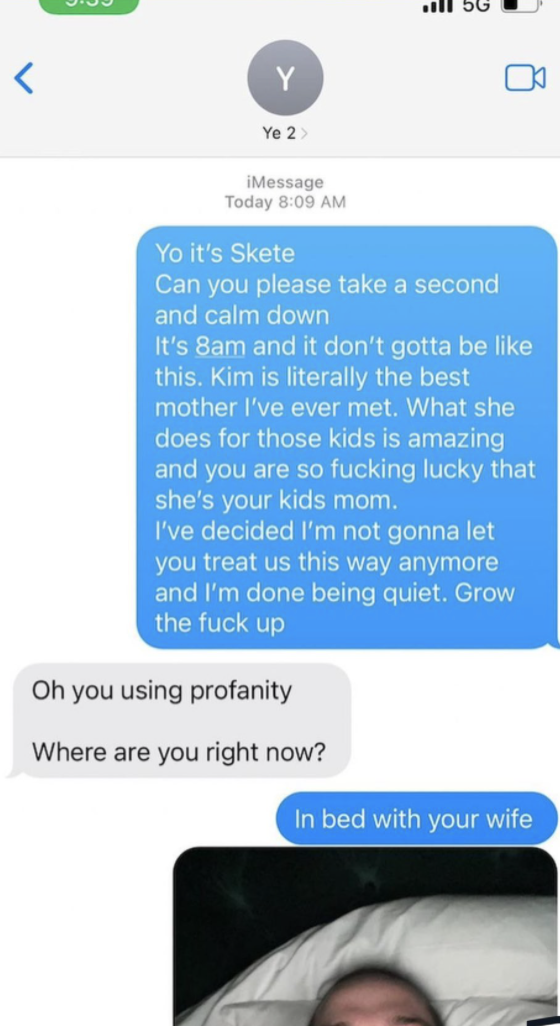 10.
In the texts, Pete sends Kanye a selfie, to which Kanye says, "Happy to see you're out of the hospital and rehab." Pete then encourages Kanye to also seek professional help and tells him to stop being a "little internet bitch boy."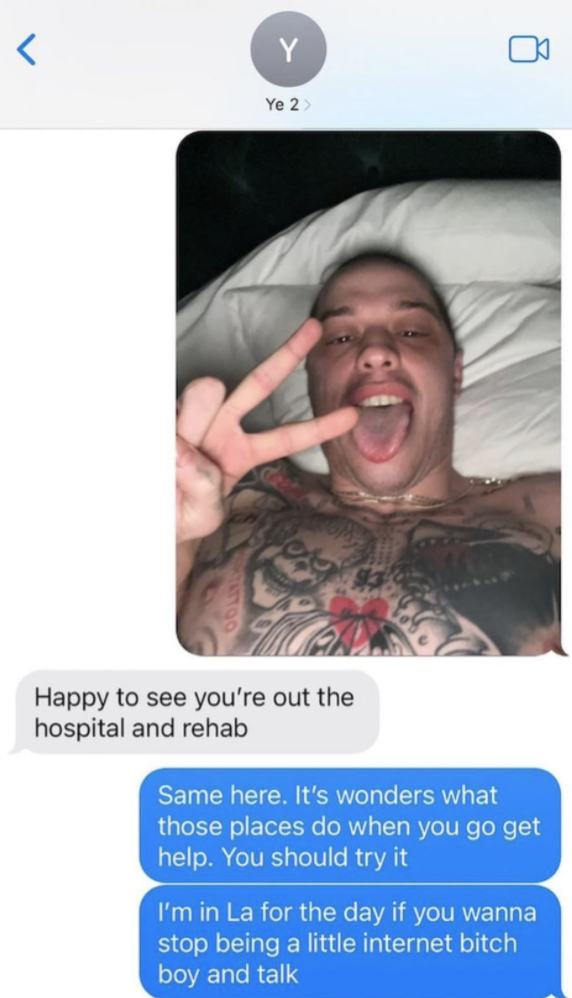 11.
We also see alleged texts of Pete saying, "You don't scare me, bro Your actions are so pussy and embarrassing. It's so sad to watch you ruin ur legacy on the daily." Pete then tells Kanye he wants to meet up privately to talk "man to man."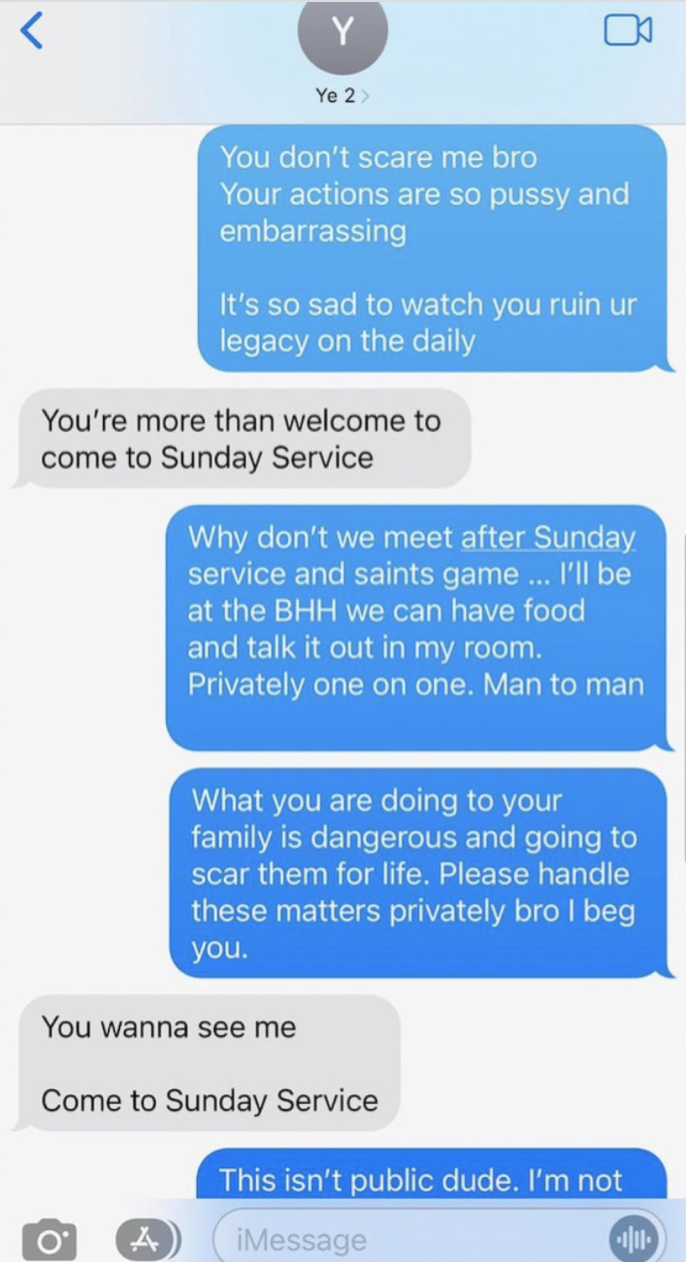 12.
"I wish you'd man up for once in your life," Pete then seemingly texts Kanye. "Let me help you man I struggle with mental stuff too It's not an easy journey." He also tells Kanye that he's "stopped SNL from talking about [him] or making fun of [him] which they've wanted to do for months."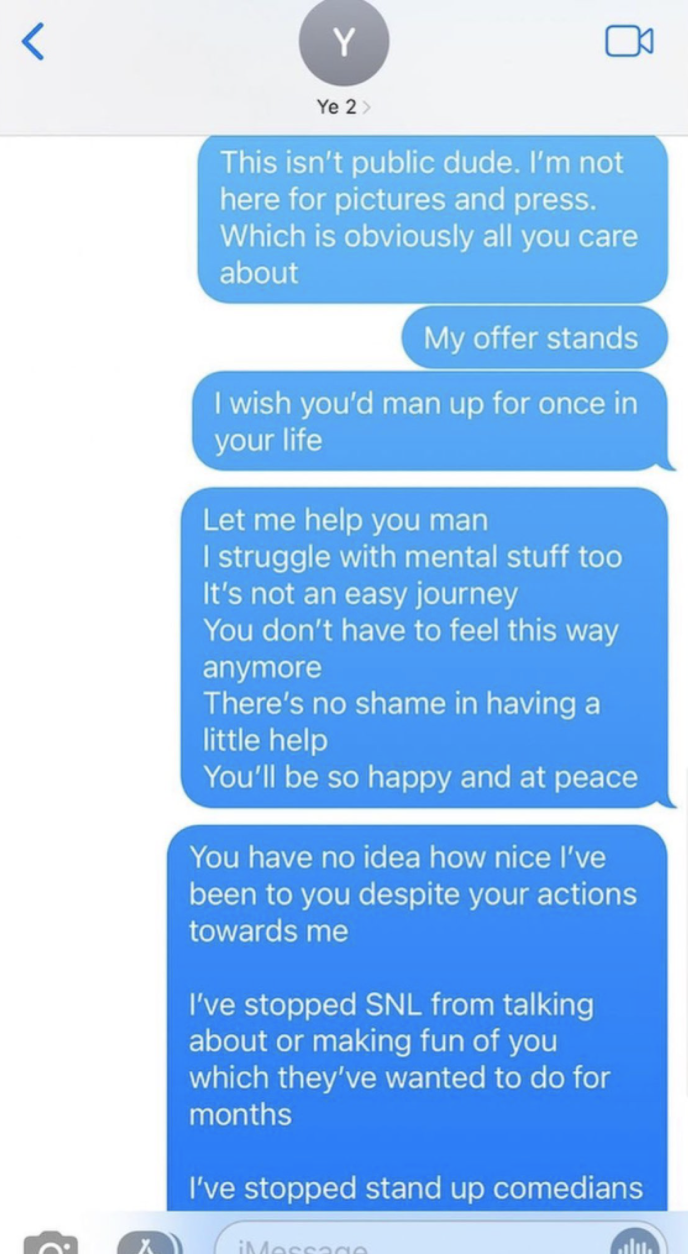 13.
The final alleged text shows Pete saying to Kanye, "[I]f you continue to press me like you have for the past 6 months I'm gonna stop being nice."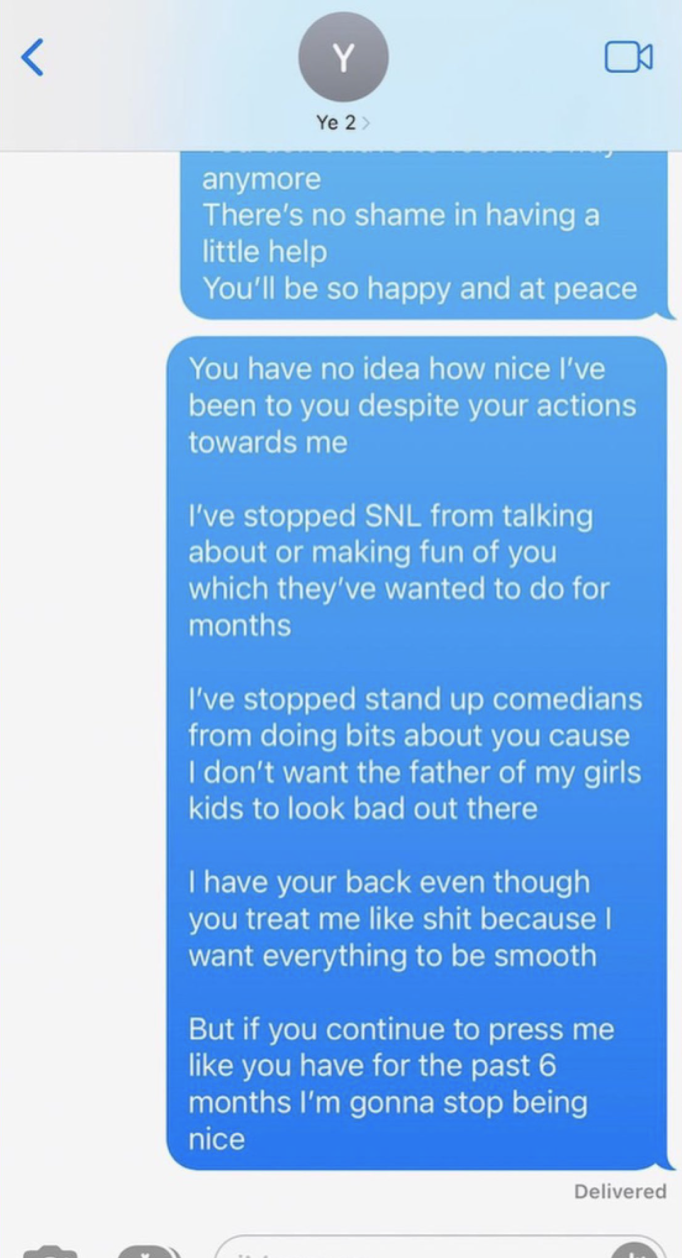 That's all — for now. If more alleged texts are released, we'll be sure to update you!
Reminder: These texts have all been deleted by Kanye or Dave Sirus. We are unable to verify them or determine when they were sent.