Well, on Saturday, The Sun published a report that said Ray J (Kim's ex) spilled intimate details about their relationship.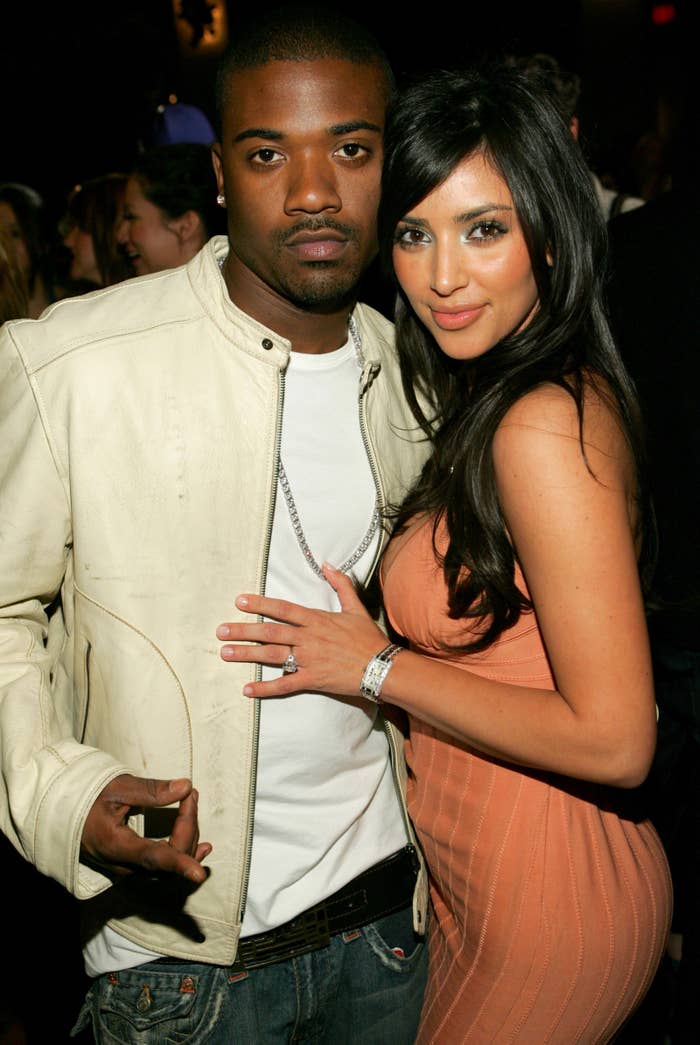 The report claimed Ray J told people at a club a bunch of unconfirmed things, like Kim "spent $75,000 a year on g-strings, stops for snacks mid-sex, and has a huge Louis Vuitton trunk filled with sex toys."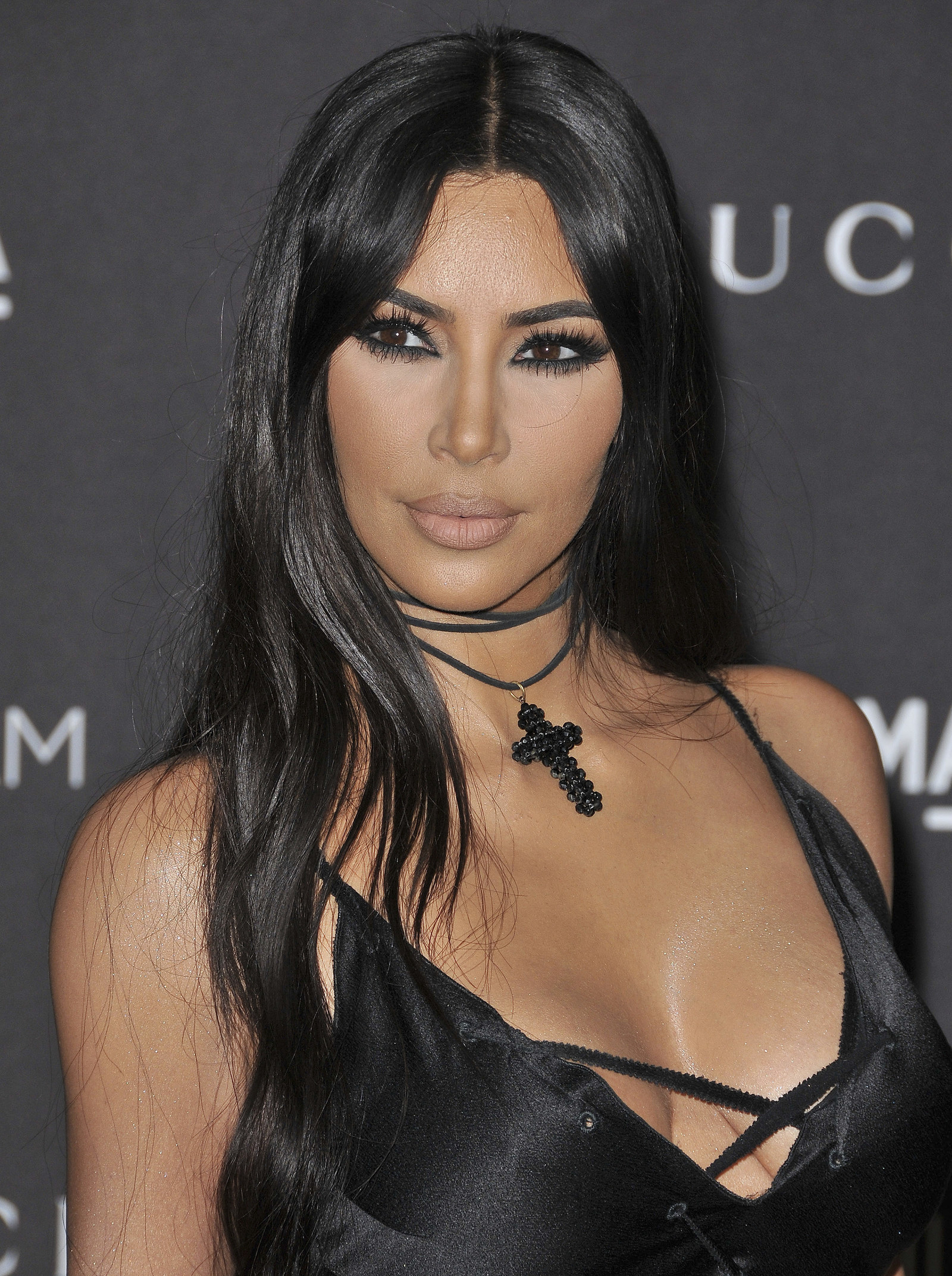 It looks like Kim believes Ray J is behind the report. She called him out after a fan tweeted her about it: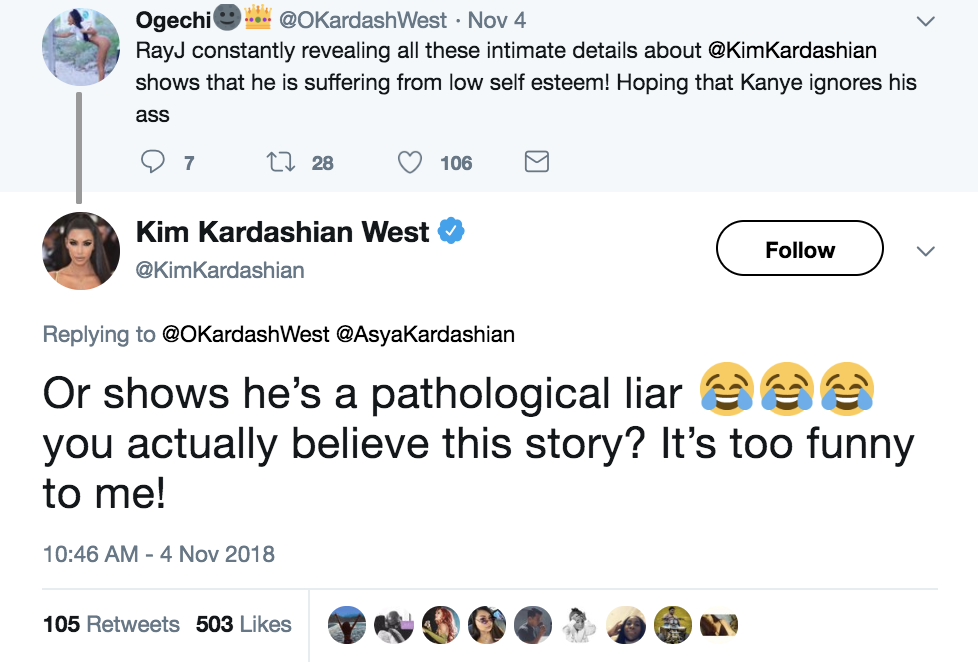 Ugh, another day. Another clapback.