OK, it's 2018 and one thing is certain now: DO NOT FUCK WITH KIM KARDASHIAN OR HER FAMILY.
Just last week, she shut down rumors that she was partying while her son Saint was in the hospital: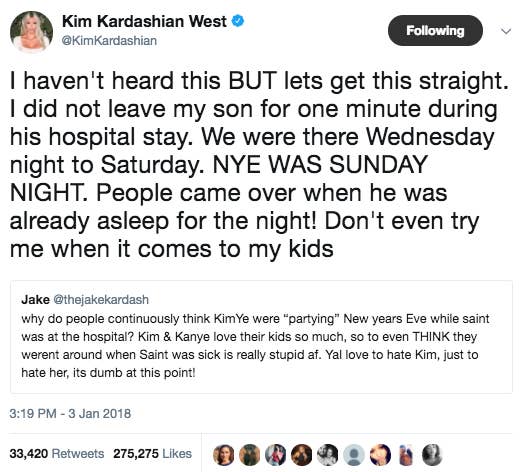 Anyway, this time, she had to shut down a tabloid on Tuesday, who called her mom "chubby."

People loved Kim's response:
Good job, Kim. And one last thing — being or looking "chubby" is NOT. A. BAD. THING. Ok bye!