Kim Kardashian even posted the video — which has 5 million views — onto her story, writing, "OMG, someone sent this in our group chat, and it has me dying, like crying."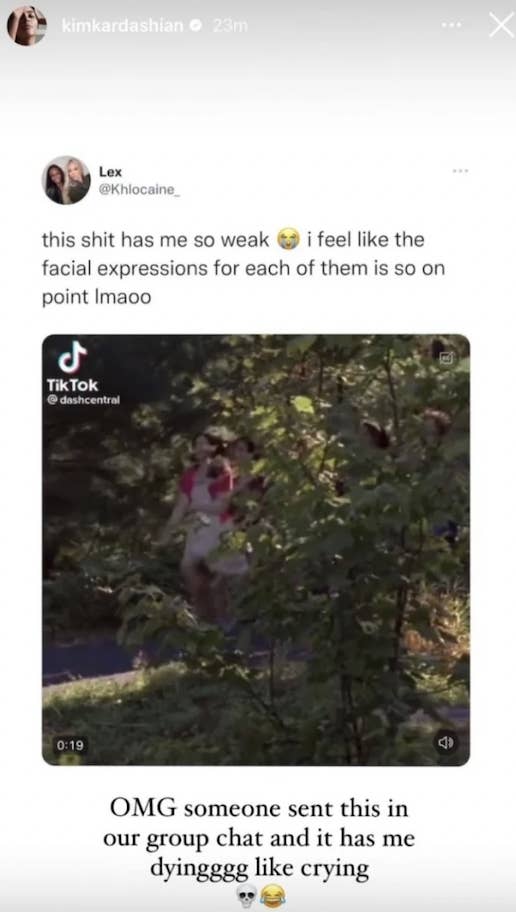 Well, that "SOMEONE" was none other than Khloé, who didn't appreciate being called "someone."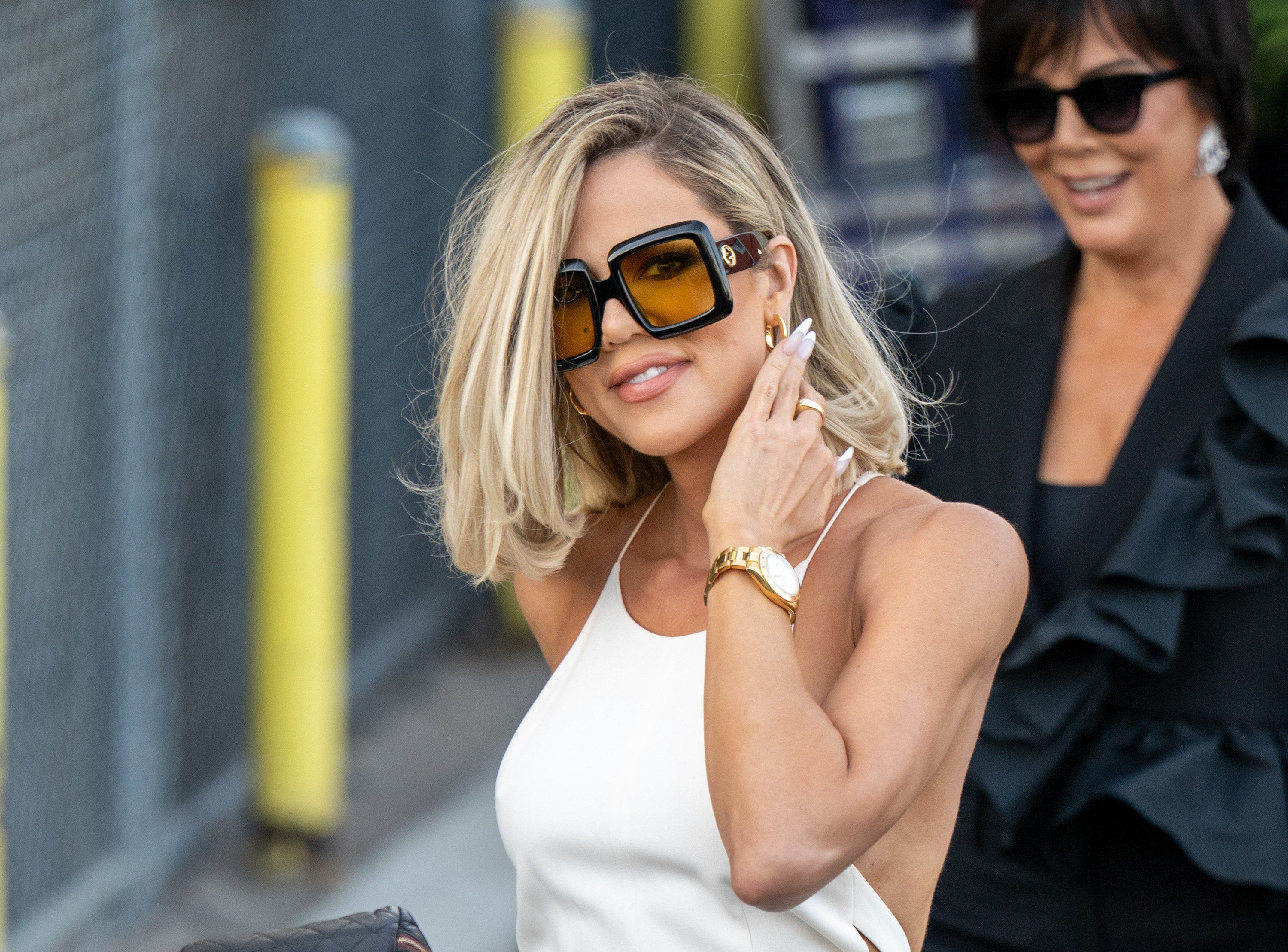 "This hoe really said 'someone,' knowing damn well it was me, lol," Khloé wrote on her story.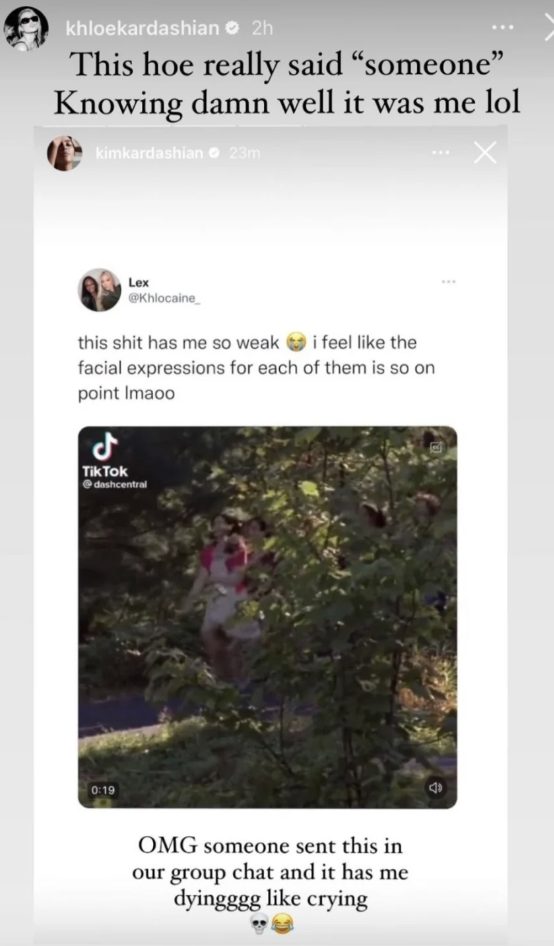 LMFAO, that's literally me. Like, what do you mean "someone"???? You know d*mn well I was the one who sent you the meme!!!!
Anyway, Kim then updated her story and gave Khloé credit, as she should. "Ok, it was @khloekardashian," Kim said, adding an eye-roll emoji.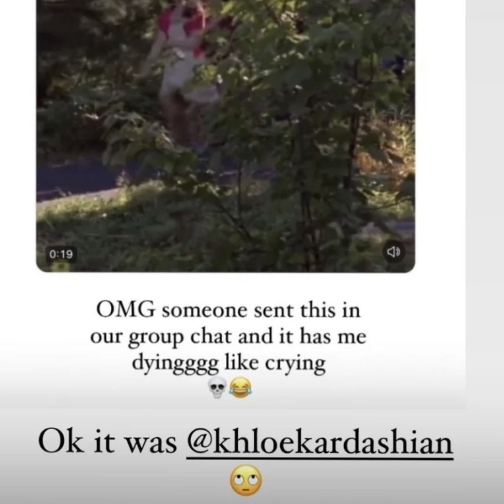 Good job, Kim. Good job. That's all, folks.