Khloé Kardashian Just Opened Up About Why Her Lips Will Look Bigger On "KUWTK" This Season
"Be kind about my growing body and lips."
You probably know Khloé Kardashian gave birth to her daughter, True, back in April:
Well, on this season of Keeping Up With The Kardashians, fans are going to get a glimpse of Khloé during her pregnancy.
So...Khloé took to her Insta story Sunday afternoon to preemptively let the haters know one thing: On the show, you willl see her with "pregnancy lips."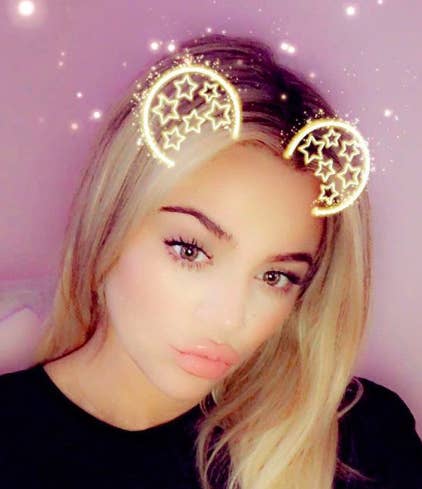 "PSA: I was pregnant during the entire season of KUWTK. Some women get 'pregnancy lips.' I was one of them," she said. "So my lips look crazy and massive. Trust me I know and I HATED IT! A lot of wild shit happens to your body and face while pregnant. It's out of our control."
Khloé also asked people not to criticize her: "Most people don't have to film during an entire pregnancy, so just watch the show and be kind about my growing body and lips."
"Pregnant women should be off limits," she said, ending the message. Yes, they definitely should be. As well as, like, everyone else.
You can read Khloé's message in full here: