Katy Perry Talked About The Time She Tried To Make Up With Taylor Swift
Then "Bad Blood" happened.
Before I explain, let me say two things. One, there are so many more important, serious things that are happening in the world right now. Two, I AM OVER THIS FEUD. IT'S STUPID AND NEEDS TO BE DONE.
Anyway, Katy Perry recently taped her Carpool Karaoke segment with James Corden. The segment has not aired yet, but a clip of Katy talking about Taylor has made its way onto the internet.
In the video, James straight-up asks Katy if she and Taylor have beef.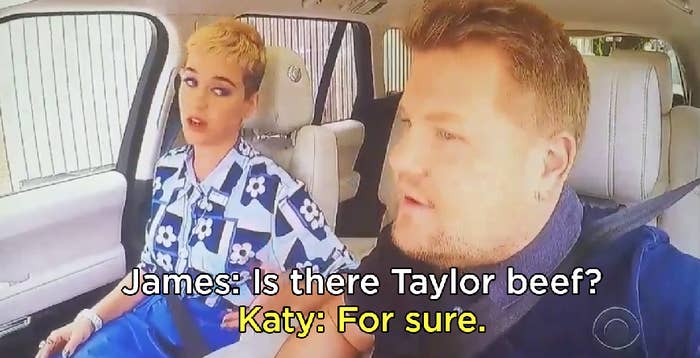 Then Katy says Taylor is the one who started it: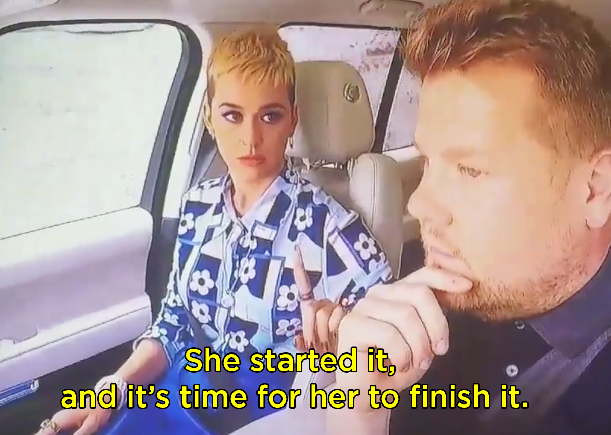 And that she tried to call Taylor, but she wouldn't pick up.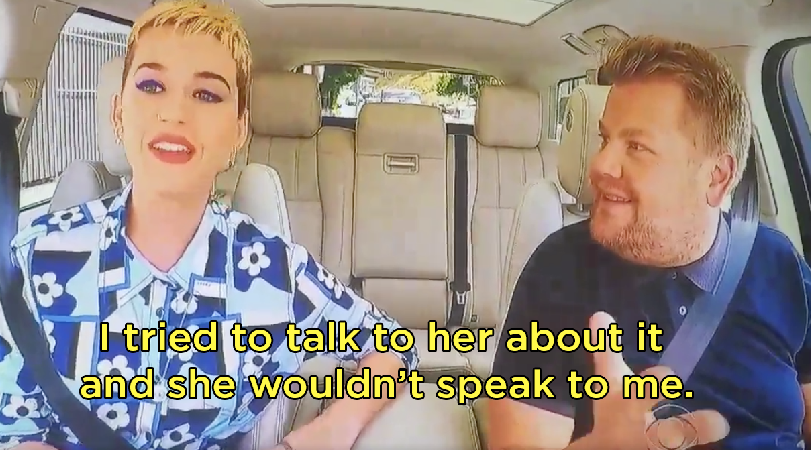 In all fairness, this has always been Taylor's policy when she's hurt.
Katy also says she was not too happy about the "Bad Blood" situation: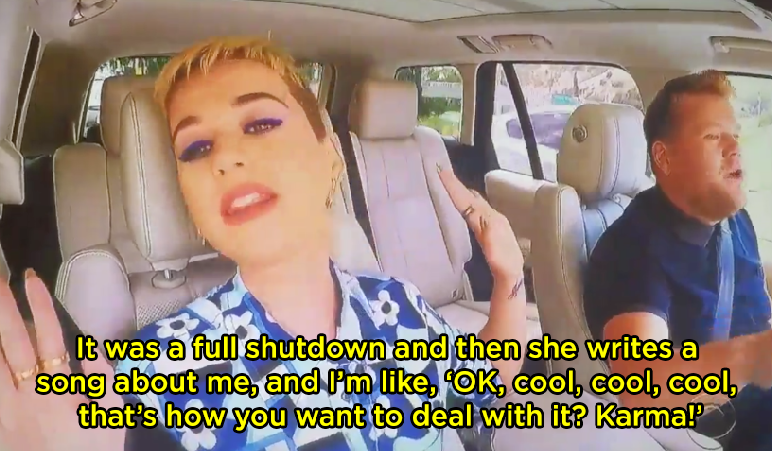 Then she says she wants it to be over: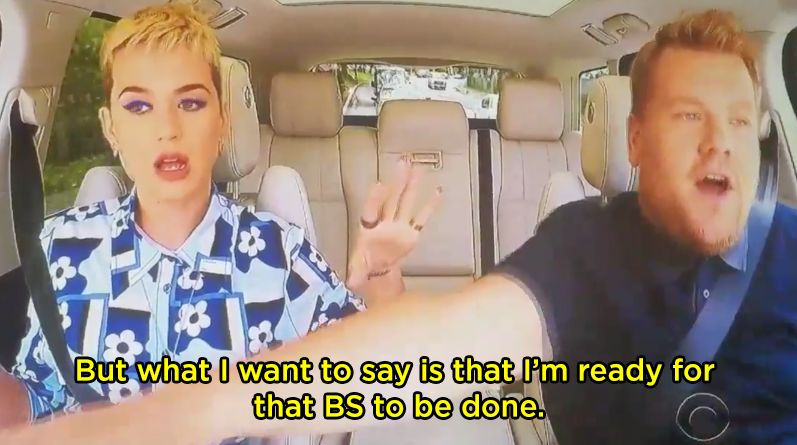 But science plays a role: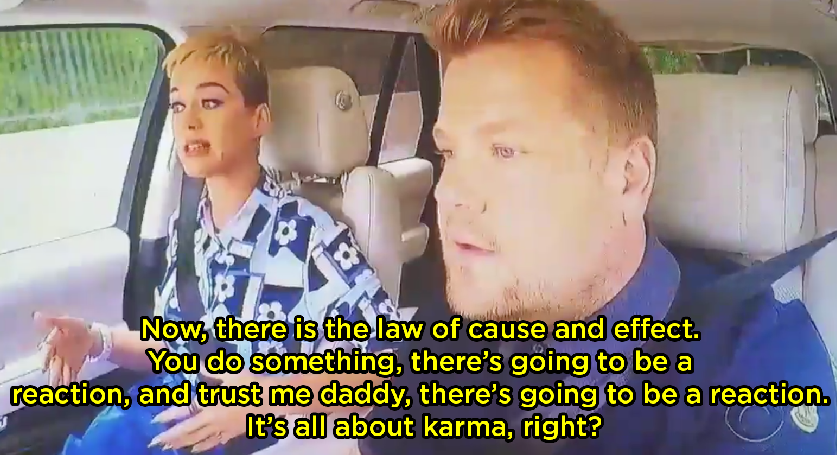 To end, Katy Perry heals the world and defeats the concept of hate.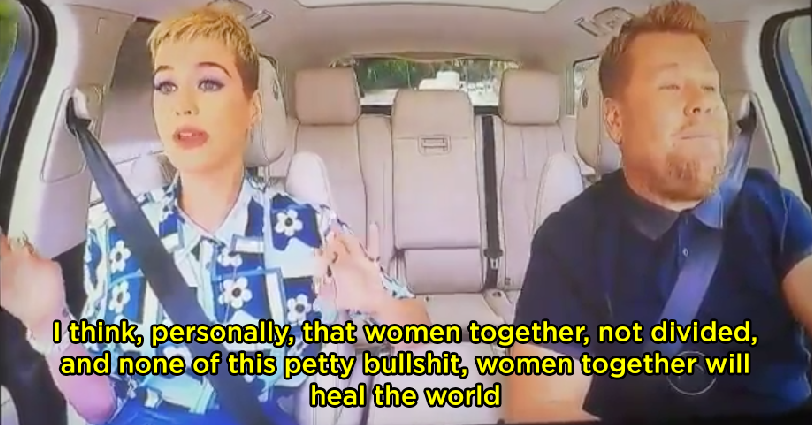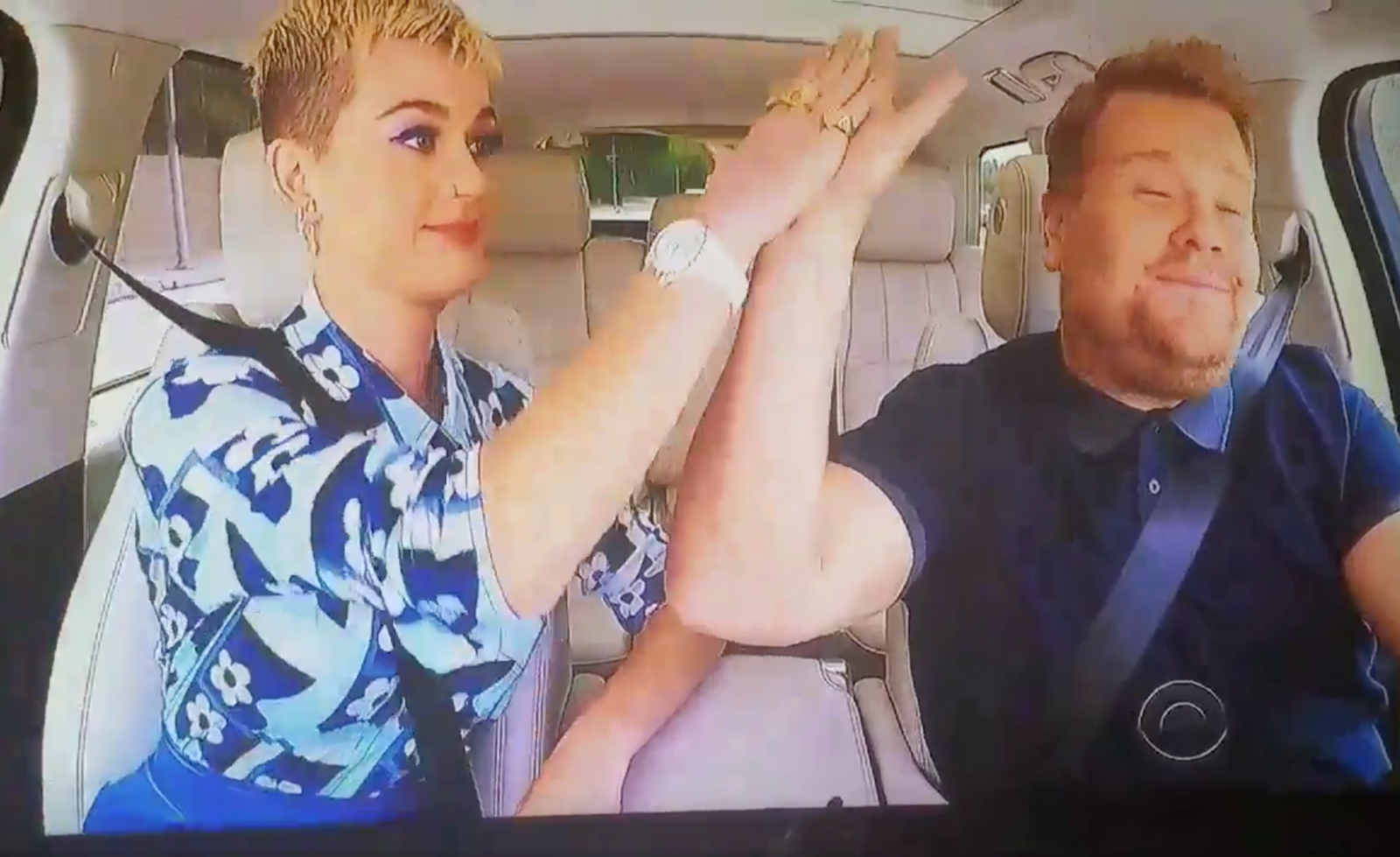 OK GOOD.