Obviously, Kanye West is no stranger to saying some — uh — interesting things.
Well, he added to that collection of ~interesting things~ on Saturday when he released his song, "XTCY" with DJ Clark Kent.
In the song, Kanye implied that he would "smash" his four sister-in-laws: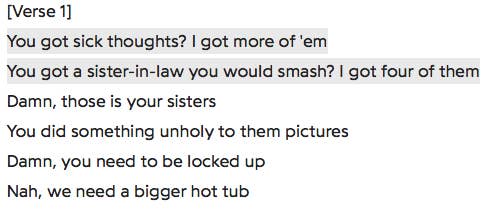 Those four sister-in-laws, of course, being Kim's sisters — Khloé, Kourtney, Kendall, and and Kylie:
People were like "OMFG, really????"
Others were like, "But really, this is actually not OK."
I mean, the next family dinner/hangout might be a tad uncomfortable.