The two have been publicly feuding after news broke that Kim and Pete Davidson are seemingly dating.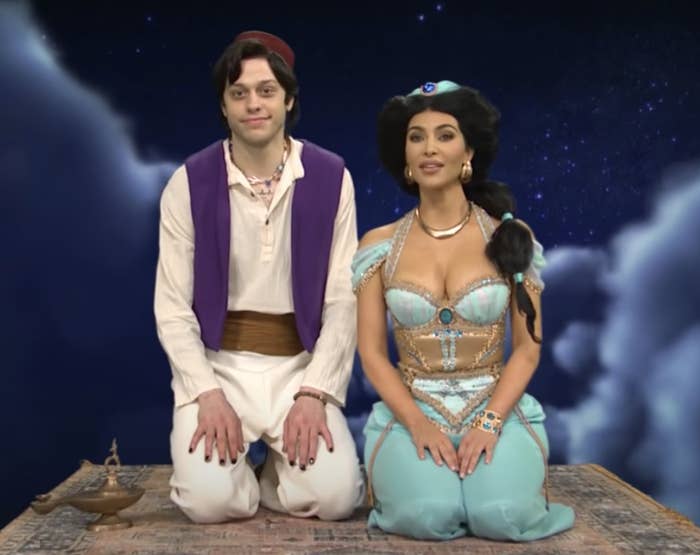 "There's two things I said, tell her — security not gonna be in between me and my kids, and also tell her, don't have my daughter wearing lipstick on TikTok," Kanye said in an interview on the podcast Hollywood Unlocked. "And don't have her on TikTok at all if I don't approve that."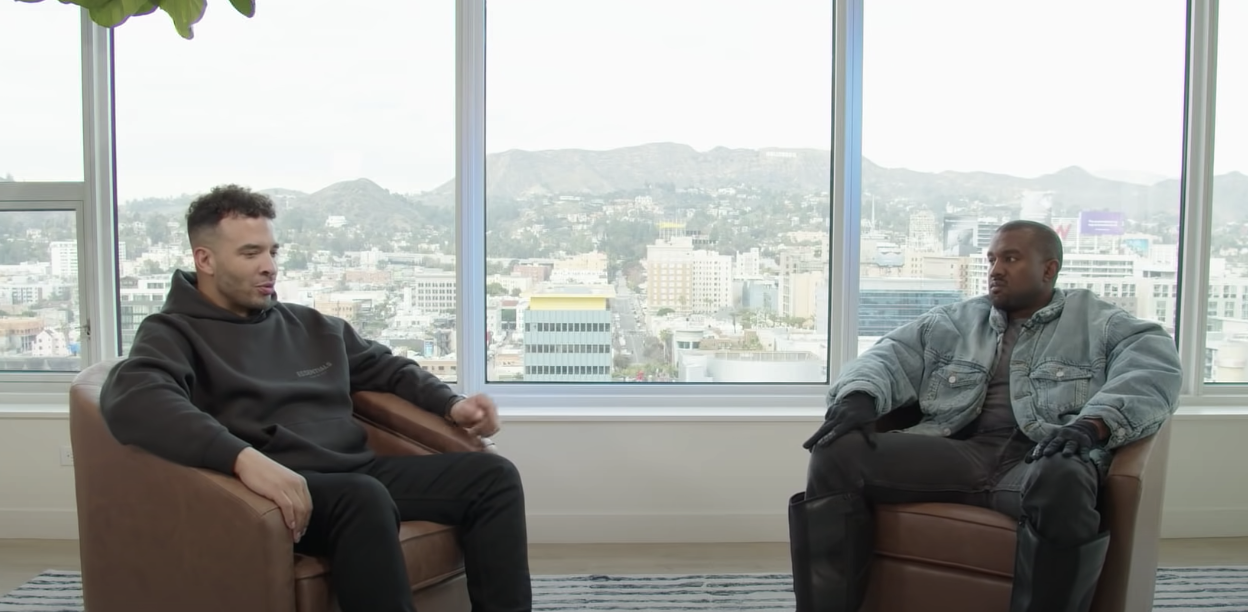 "Since this is my first divorce, I need to know what I should do about my daugther being put on TikTok against my will," Kanye wrote on Instagram.
Kim, however, went back at Kanye in a Notes App statement, expressing that she wants to keep things private: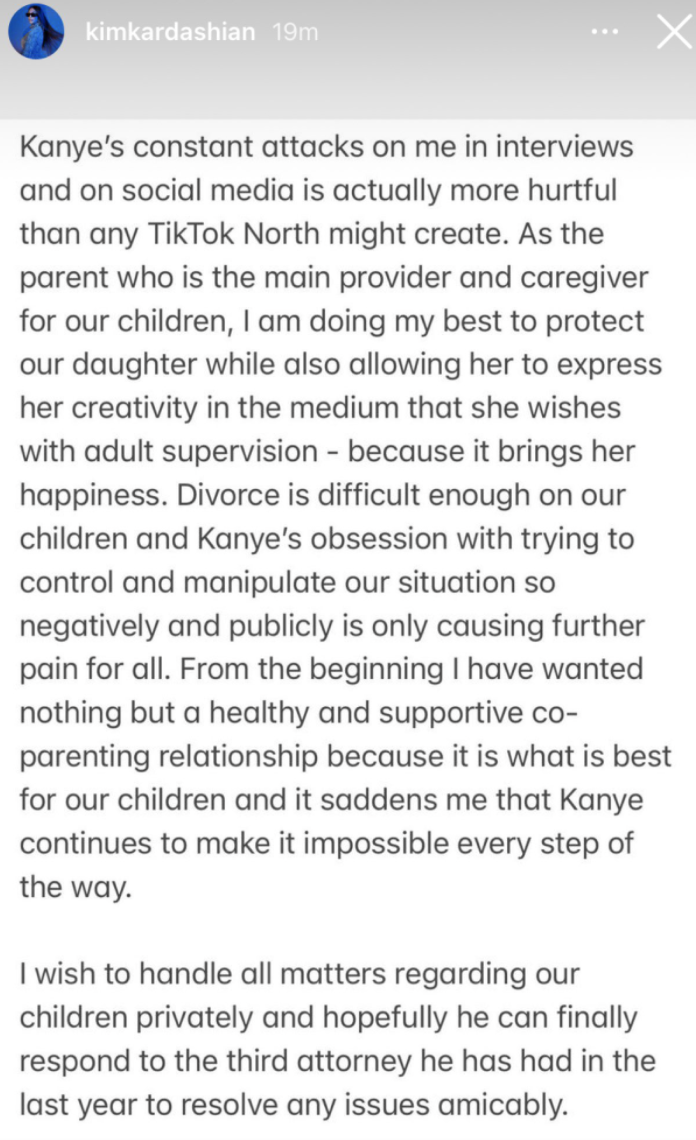 Since then, Kanye's comments about North being on TikTok have sparked debate, with some stating that he should have a say as to whether his daughter should be allowed on the platform. One of those supporters is conservative pundit Candace Owens, who commented this on Kanye's post:

Candace also followed up on her Twitter, speaking out against Kim:
"There is no 8-year-old in the world that needs social media. Go color," she added.
Kanye must've seen this because he reposted the tweets on his Instagram:
"Thank you, Candace, for being the only noteworthy person to speak on this issue," he captioned the screenshots. "There's a lot of celebrities scared to say something in public, but they'll text me in private and say they're on my side."
"I will no longer put my hand through a blender to hug my children," he continued. "My mother took me to Chicago when I was three, and told my dad if he came to Chicago, he would never see me again, so, I bought the house next door."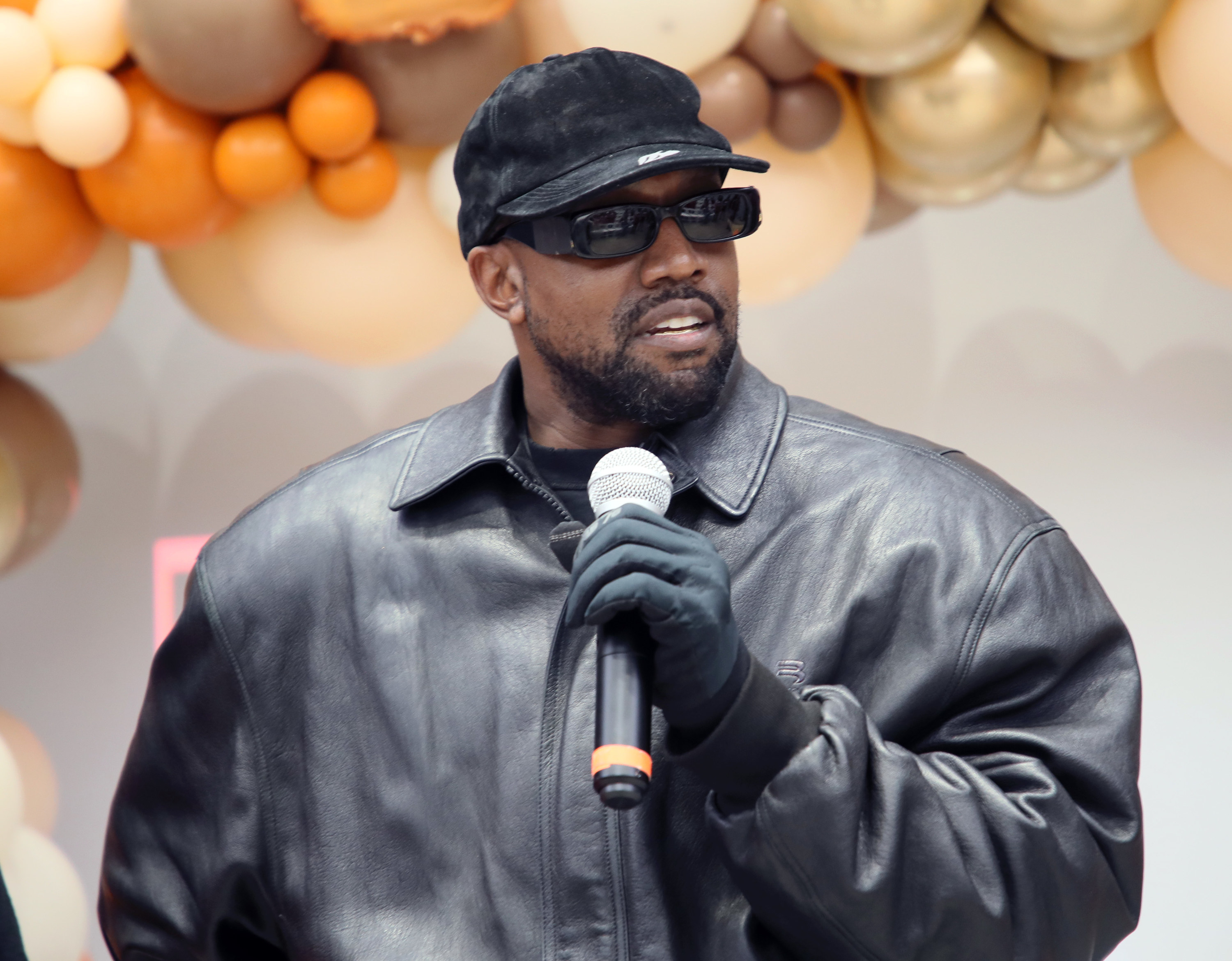 "I dream of a world where dads can still be heroes."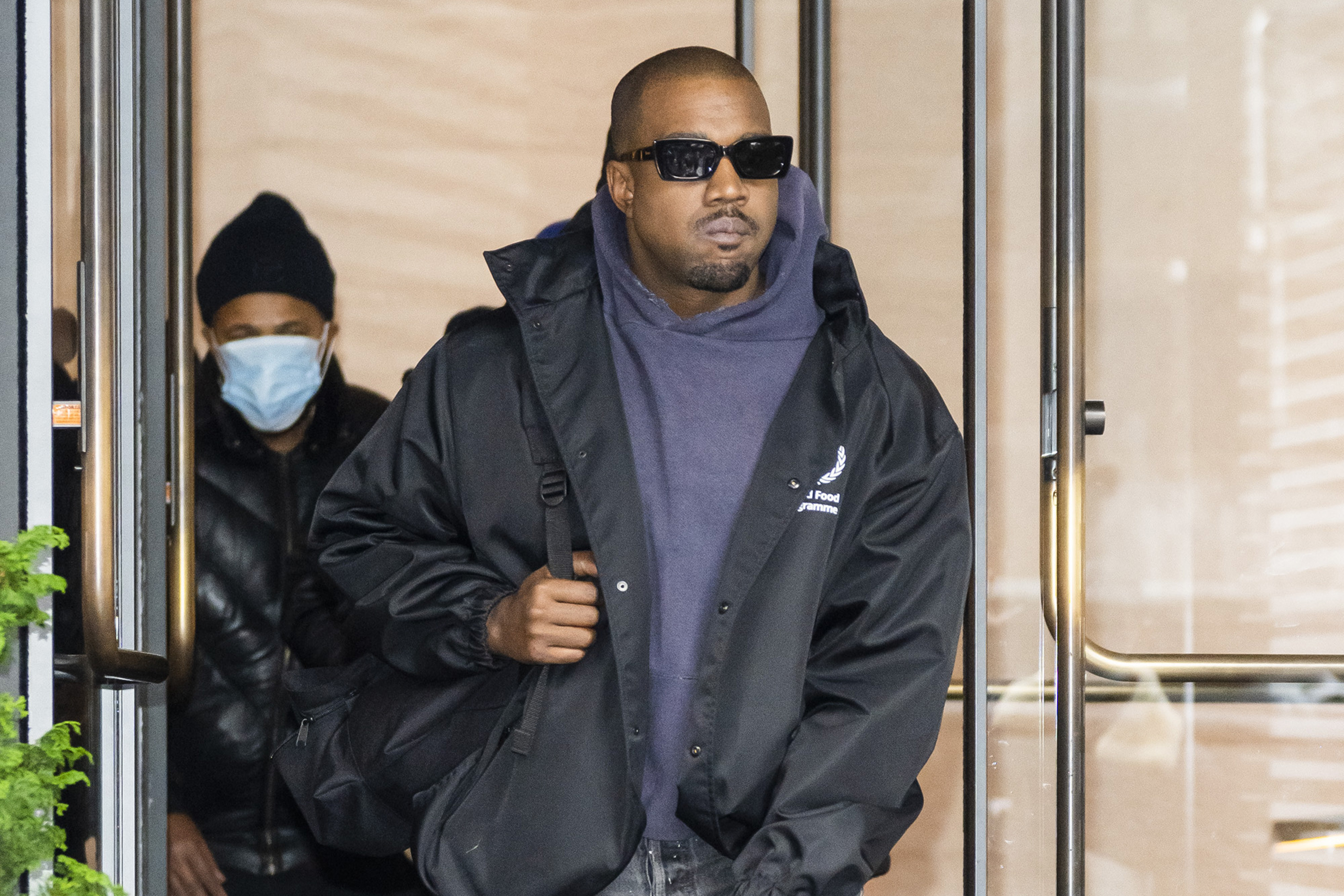 Kim has yet to respond to Kanye and Candace's comments, but we will update you if she does.