Justin Bieber Has Clarified His Shady Insta Comment To Jojo Siwa And What The Hell Is Going On
I'm so done with 2018.
So, if you've missed the drama, I'll explain real quick. A few days ago, Justin Bieber shadily commented on a car that had YouTuber Jojo Siwa's face plastered all over it, saying "Burn it."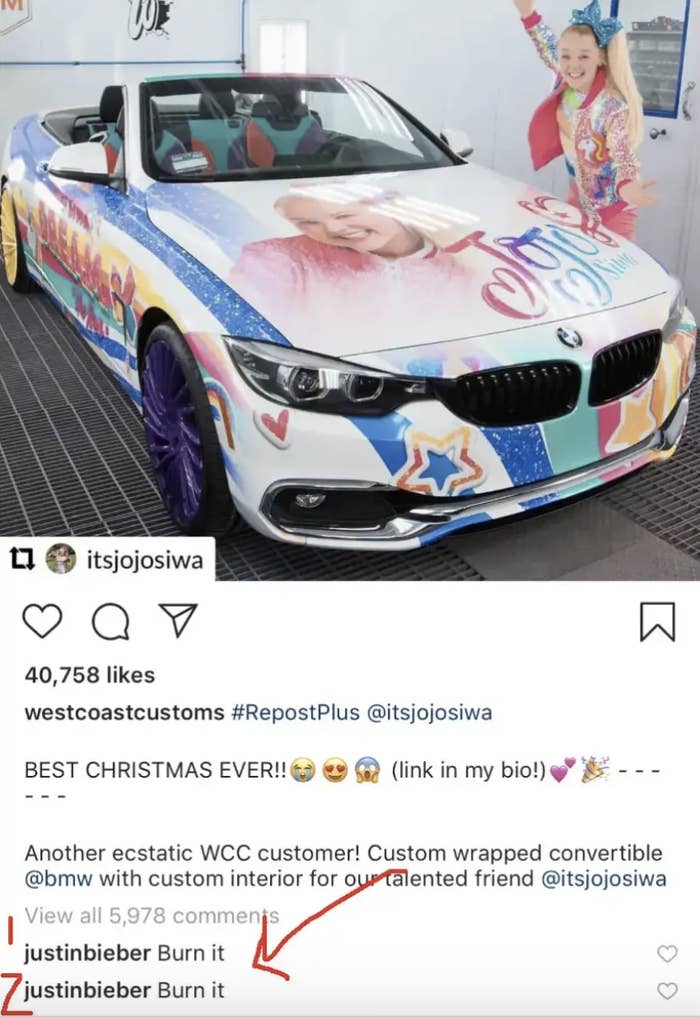 "I have nothing against you it was the car and the colors I didn't like. I really hope you didn't think it was malicious or mean spirited."
Like???????? What is happening????
Honestly, this person's tweet speaks for all of us right now:
Like, are we in an alternate reality right now??
There's really nothing else to say — except this would happen in the last part of 2018. I'll be following the story closely.