Last week, Keaton — a young boy from Tennessee — went viral after his mother shared a video of him tearfully revealing he is bullied.
The video, which amassed more than 18 million views, showed Keaton talking about being bullied and asking, "What's the point of it?"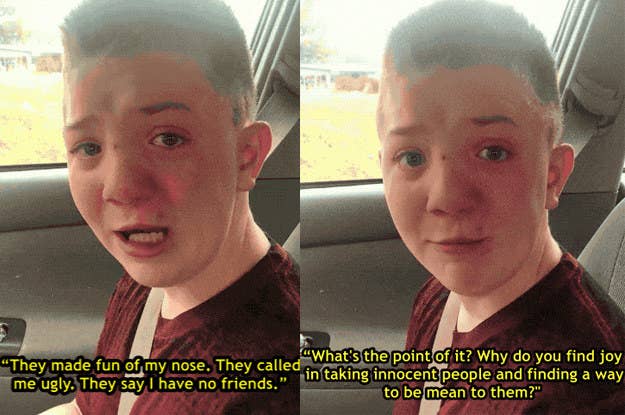 And just last night, Justin Bieber took to Instagram to send Keaton some support and positivity:
In the video Bieber said, "The fact that [Keaton] still has the sympathy and compassion for other people when he's going through it himself is a testament to who he is. This kid is all-time. He's a legend. Go check him out. His name's Keaton."
Bieber then posted ANOTHER Insta, captioned, "You got a friend in me Lil bro! Hit me on dm and we can chat!!! Love you buddy!!"
Aw, Biebs. That was really nice. And Keaton, you should def DM Justin AND all your new celeb friends!