You might have even missed it when it happened if you weren't following JoJo's career just yet. Anyway, it happened when JoJo shared a picture of her first car — a JoJo-ified BMW:
And then out of nowhere, Justin commented on it twice: "Burn it."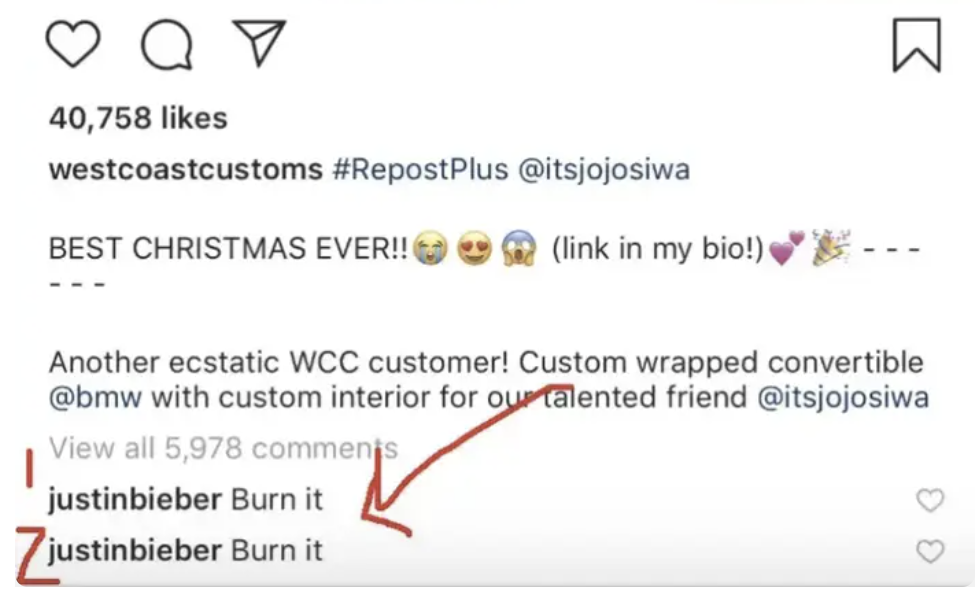 JoJo's mom eventually responded: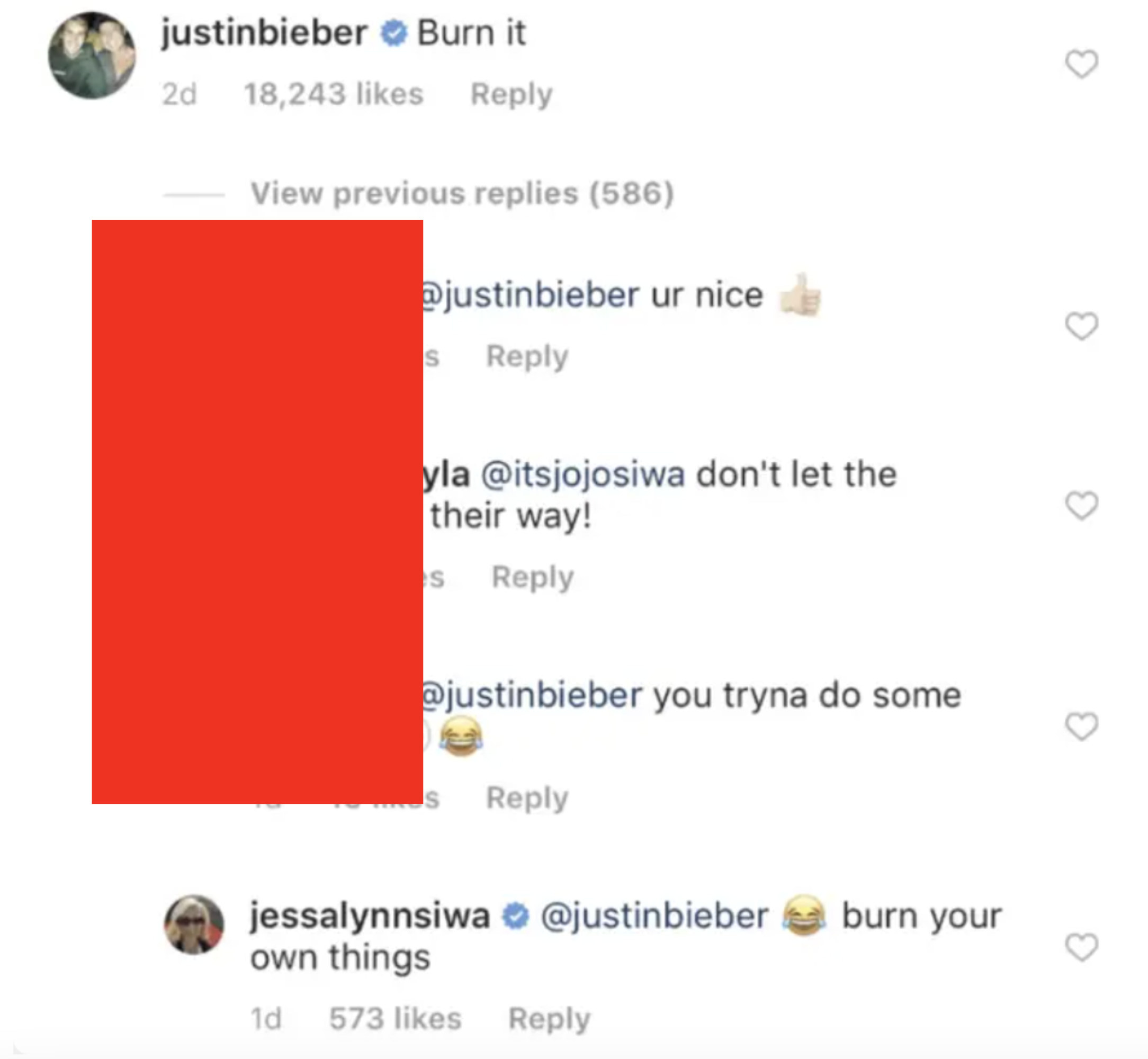 It was a whole thing. Like, Justin even had to address the situation via Twitter. "I have nothing against you it was the car and the colors I didn't like," he wrote. "I really hope you didn't think it was malicious or mean spirited."
Well this week, JoJo participated in a trend where she mouths the audio of Caroline Forbes from The Vampire Diaries saying, "Did I say stand there and look stupid? No, I said burn it!" She green-screened herself next to a picture of the Instagram.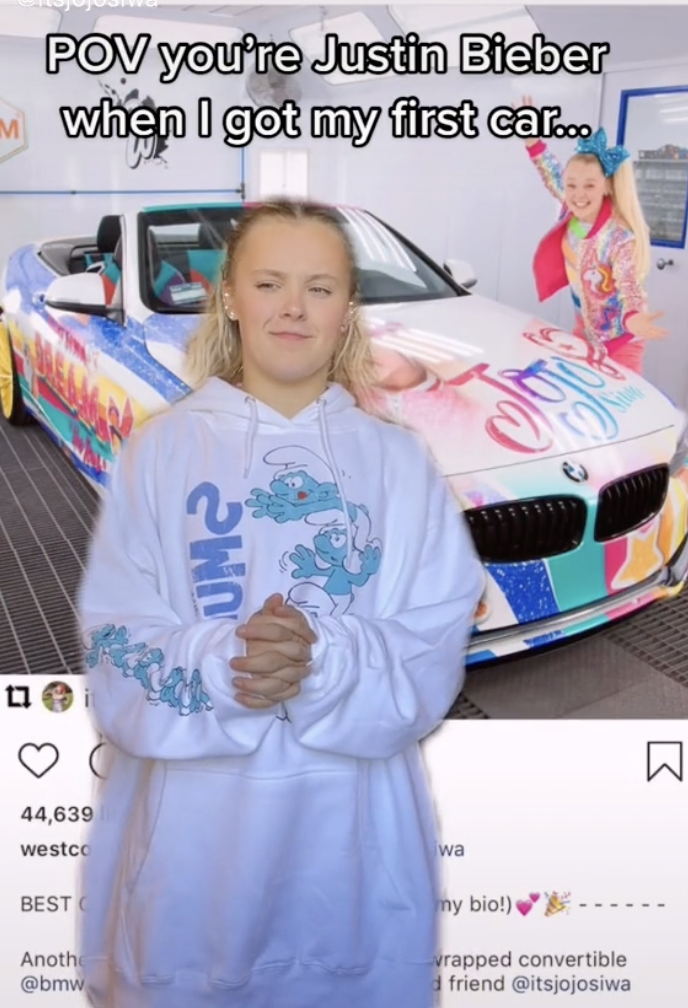 She titled it, "POV you're Justin Bieber when I got my first car" and circled the rude comment he had left at the time: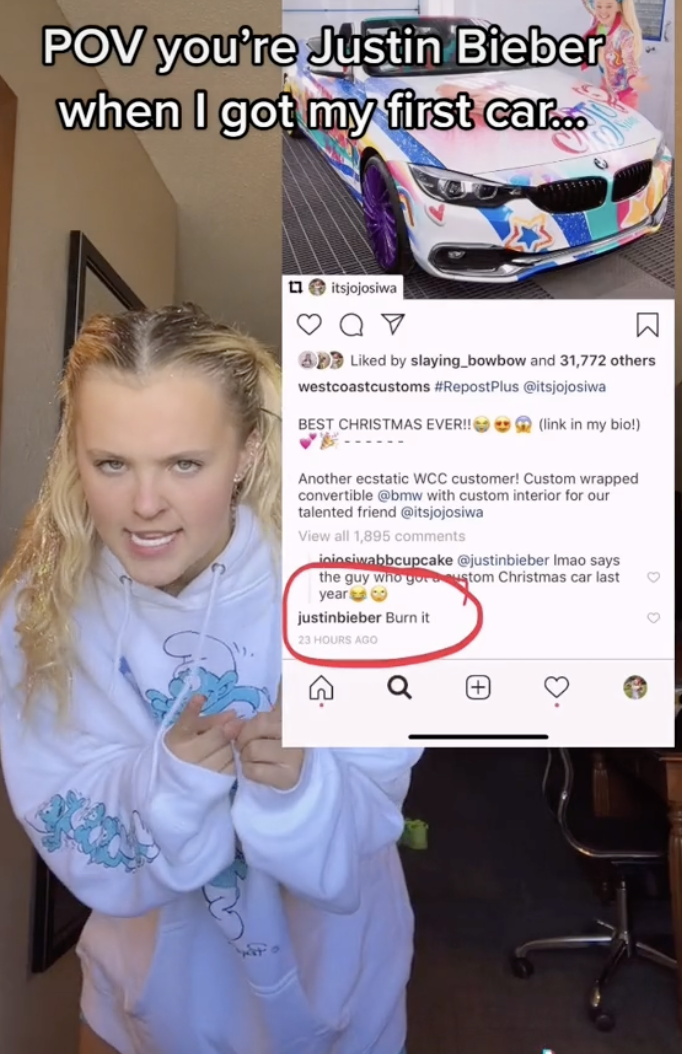 People loved it:

Honestly, if Justin Bieber had dissed my first car and left comments about it, I would've brought it up at least every day and made 500 videos about it. So...I don't blame JoJo for this TikTok.