As you know, the Macy's Thanksgiving Day Parade happens every year. It's filled with floats and musical performances in the freezing temperatures.
Well, Rita Ora was set to perform her song "Let You Love Me" during the parade, but it didn't go as planned.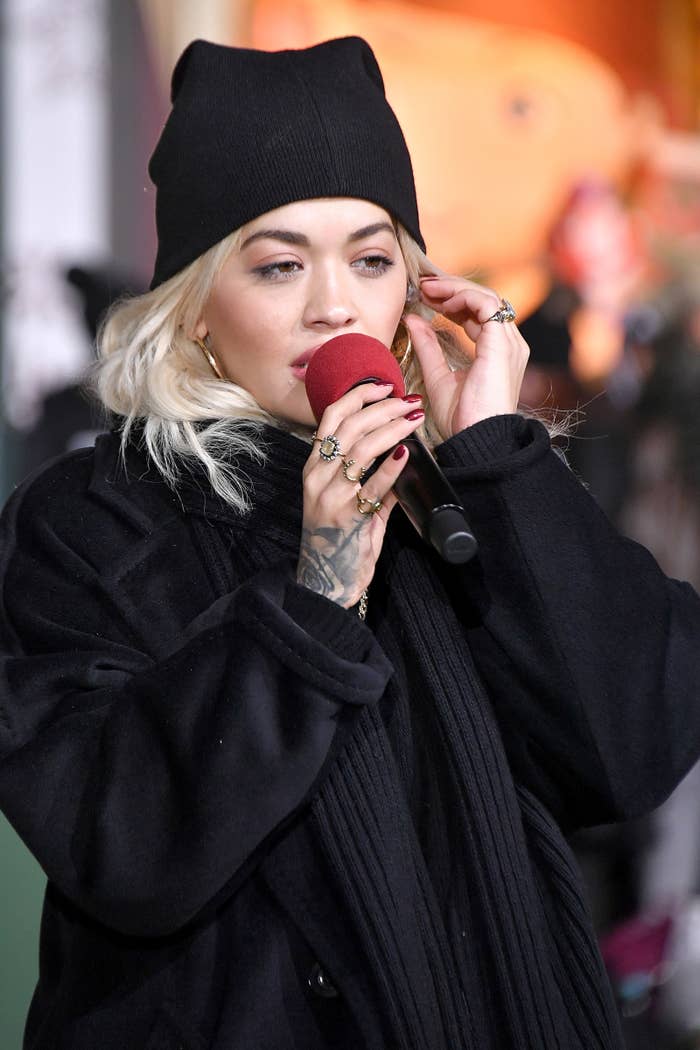 It appeared that the track played too early and wasn't in synch with her ear piece, which ultimately revealed to watchers that she was lip synching.
Macy's apologized for the technical errors.
But the best defense of Rita Ora — and the lip synching situation — was John Legend, who revealed that they all have to lip synch at the parade: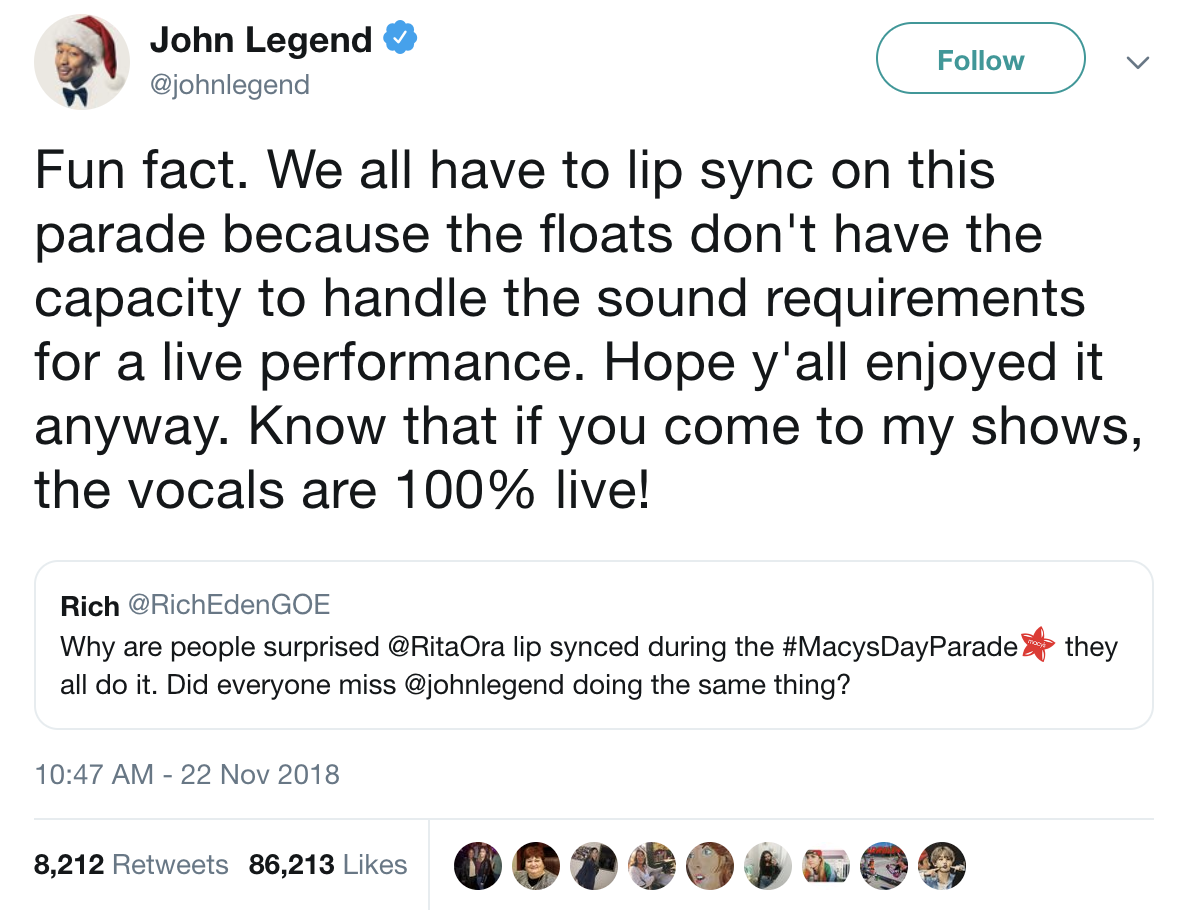 It looks like Rita appreciated John having her back: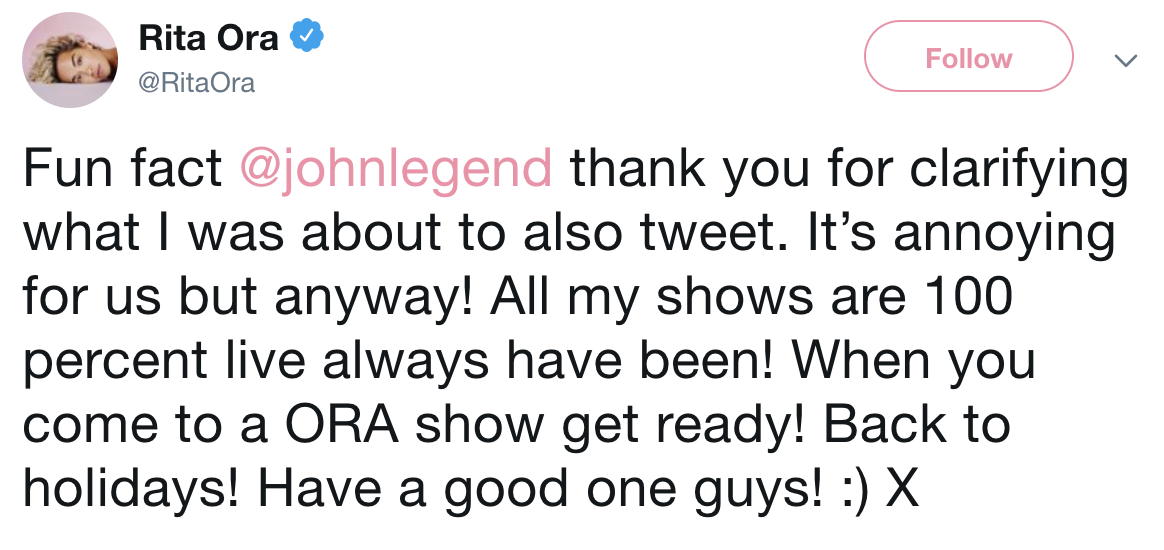 TL; DR --> John is a literal ~Legend~ for having her back. That's all for now, bye!