I'm Crying At People Congratulating Beyoncé And Jay-Z With Fake Names Jimmy Kimmel Made Up
"Congratulations on the birth of your twins, Gonorrhea and Amoxicillin!"
You probably know Jimmy Kimmel loves tricking people in man-on-the-street segments. This week, he had people congratulate Beyoncé and Jay-Z on the birth of their twins, but he gave them fake names.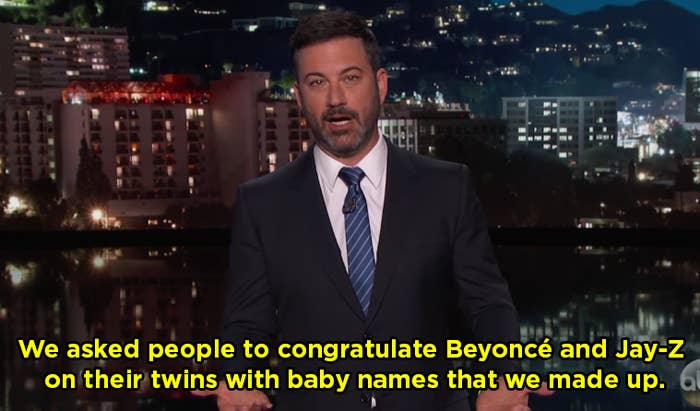 Zumba and Zika: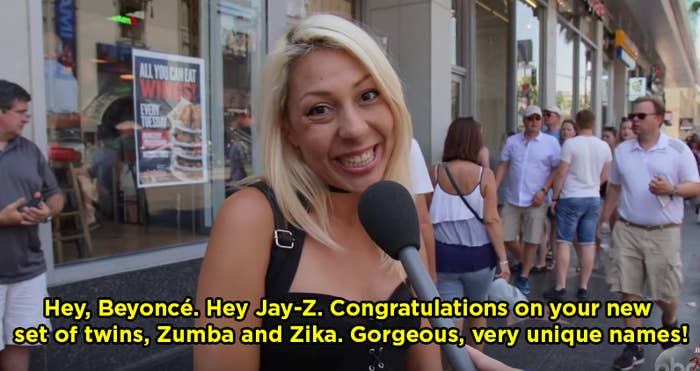 Gonorrhea and Amoxicillin: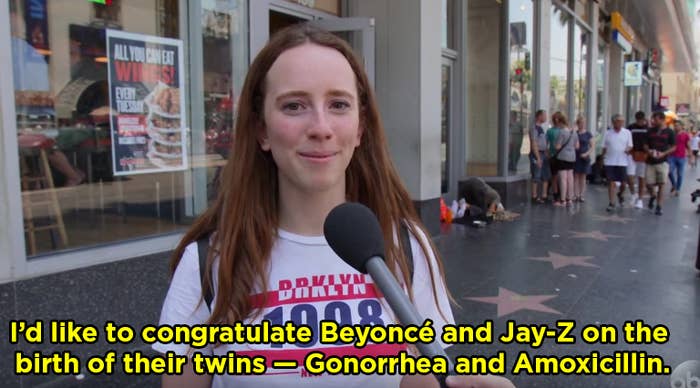 Emphysema and Kevin: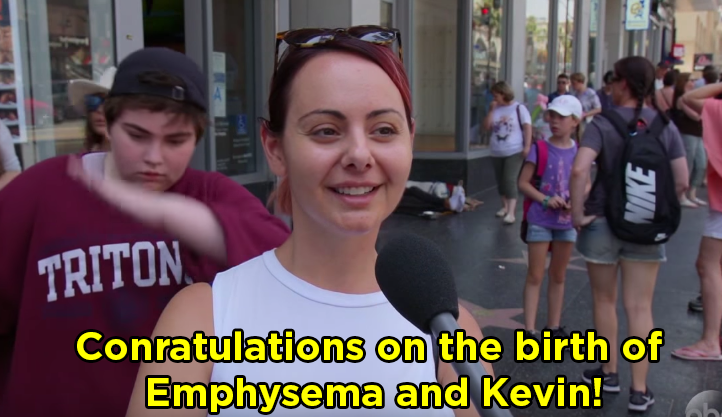 Pantene and Neosporin: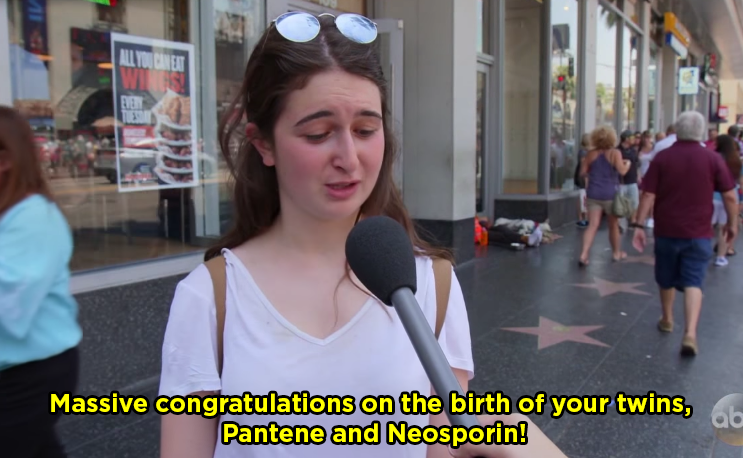 Cucumber and Uvula: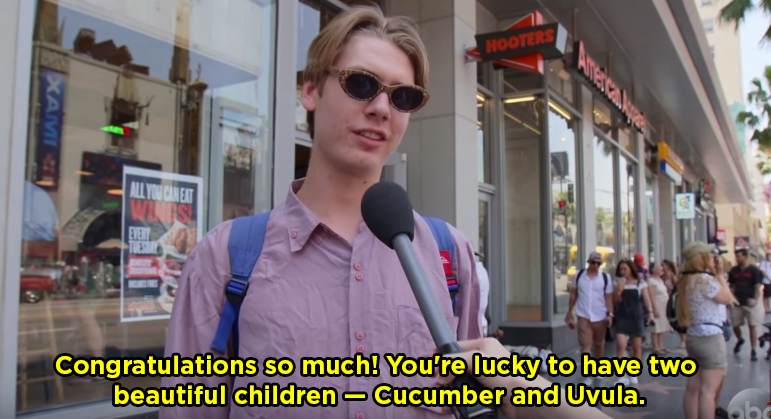 Denver and Omelette:
Coko Loko and Hydraulics: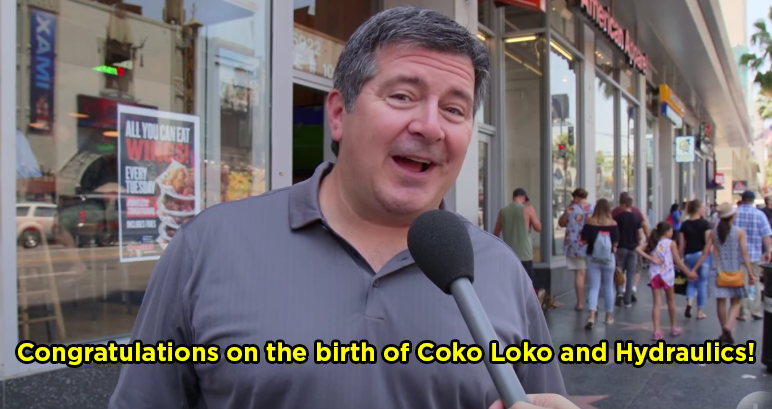 Bed Bath and Beyoncé: