The 32-year-old writer won the Emmy for Outstanding Writing for a Comedy Series for Abbott Elementary.
Quinta's category was presented by Will Arnett and Jimmy Kimmel, who did this bit where Jimmy laid flat on the ground because he had too many "skinny margaritas" after losing his category.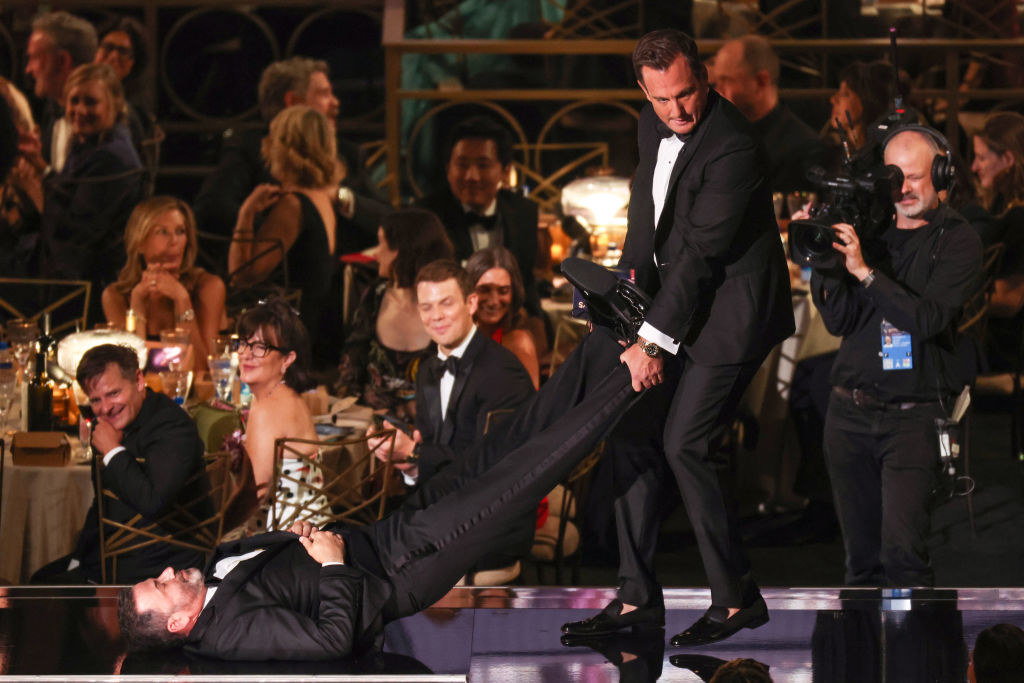 You'd think that he'd end the whole lying-flat-on-the-ground bit and get up once Quinta had won, but nope.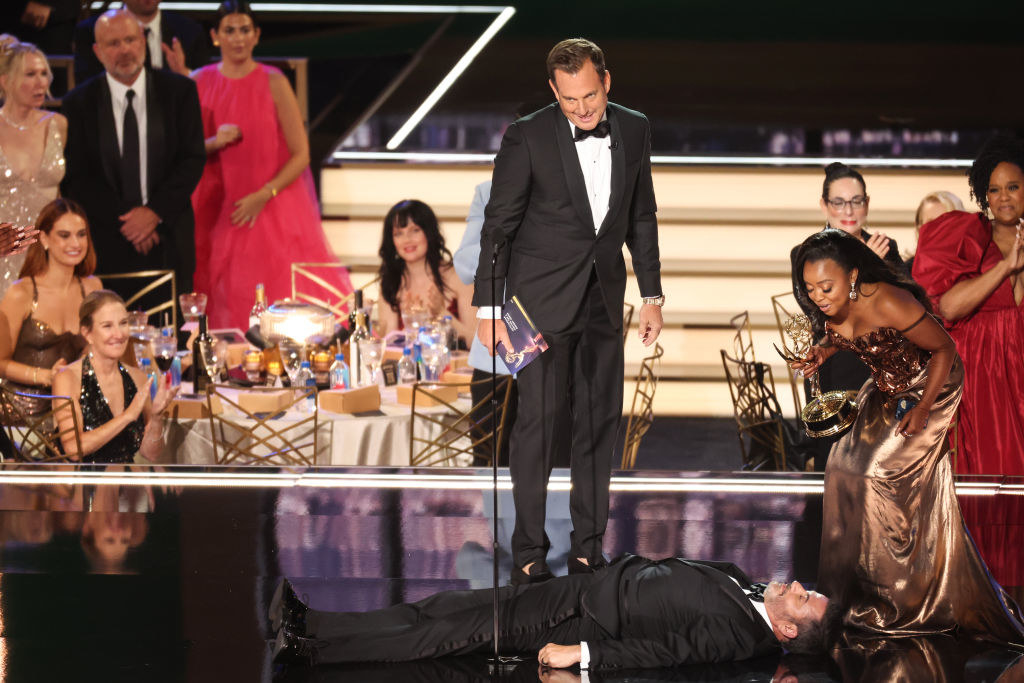 He continued to lie there, like this, throughout her acceptance speech:
Quinta handled it like a pro, even laughing and placing her phone on his body.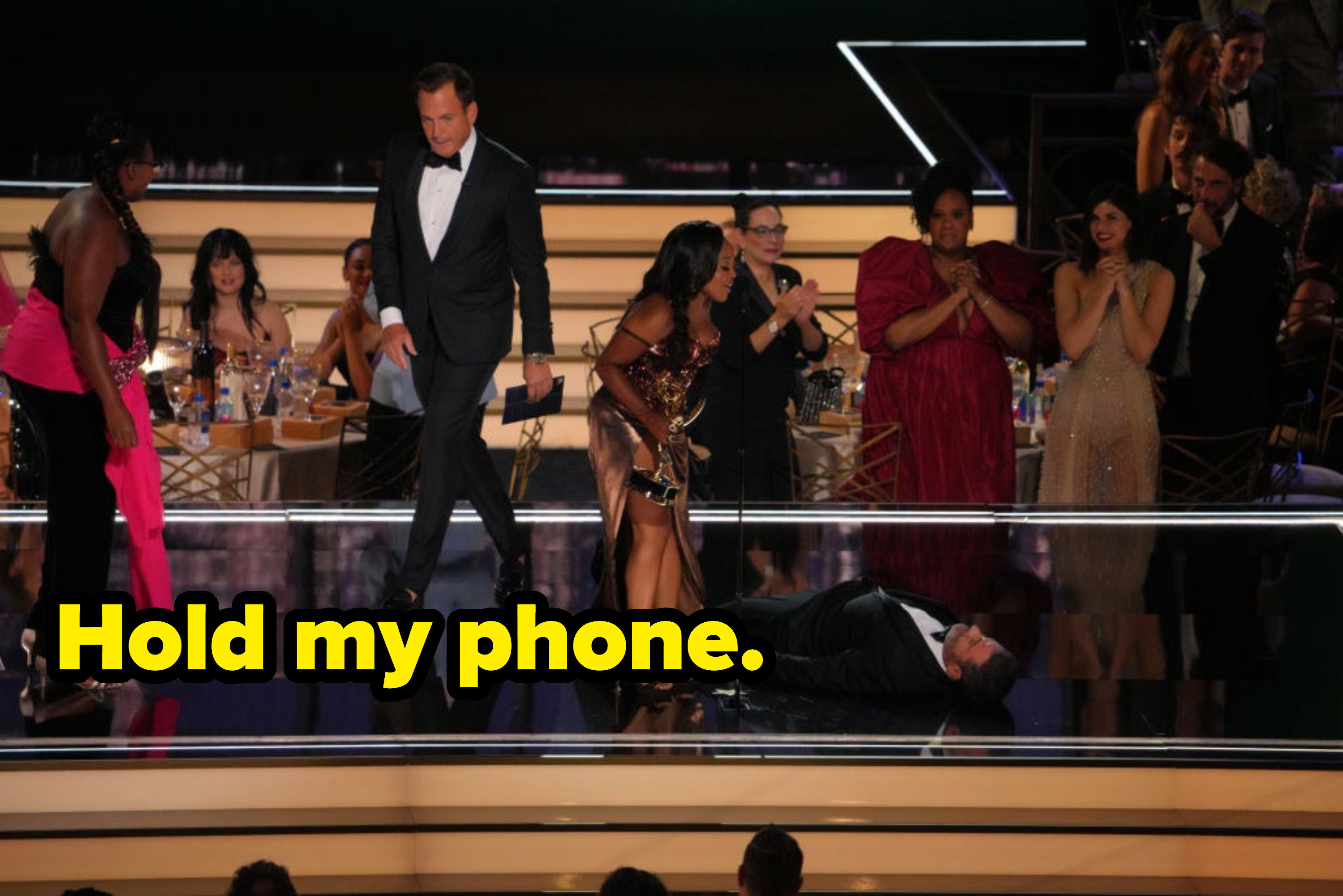 But people were not happy, calling Jimmy out for taking attention away from Quinta:
They also called him out for "white male privilege."
UPDATE: Both Quinta and Jimmy have responded. Quinta told Variety:
"I don't know. I know Jimmy Kimmel and I felt like the bit didn't bother me that much. I don't know what the internet thinks. Jimmy gave me my first late night spot and was one of the first people to see Abbott. I think in that moment, I was really happy that it was Jimmy up there. I kind of consider him one of the comedy godfathers, and I'm a huge fan of Will Arnett, so I was wrapped up in the moment. I don't know, tomorrow maybe I'll be mad at him.I'm going to be on his show on Wednesday, so I might punch him in the face. We'll see what happens."

"I had my eyes closed, I had no idea where I was. It was one of the weirdest things that's ever happened to me. She is so unbelievably talented. And I saw her pilot before it came out on ABC, and I wrote to her, and I was like, 'I don't know how we got this, but congratulations. You made a pilot that any network would be ecstatic to get.' She's a lovely person as well."