So you know the hilarious actor Jim Carrey.
Well, he attended Harper's Bazaar's Icons Party this weekend and gave a pretty bizarre interview on the red carpet.
He began the interview by circling the interviewer:
Then, when asked if he had a date, he called the party "completely meaningless."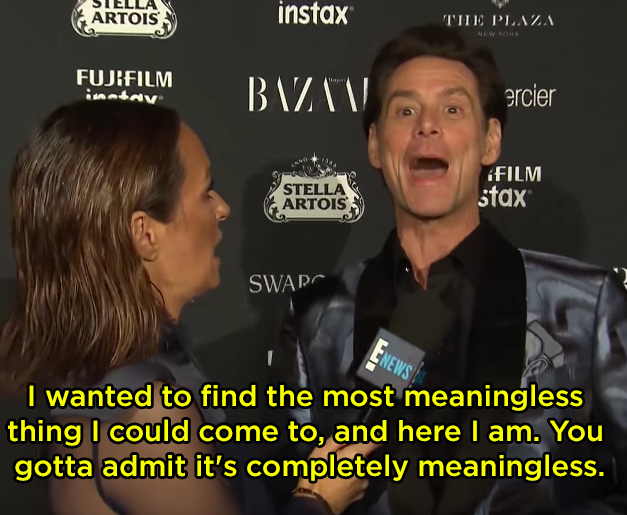 Wait, there's more. He told the interviewer she didn't exist:
Then when asked about the concept of being an icon, he sang a little, then said this:
THEN, when asked about getting dressed up, he said this: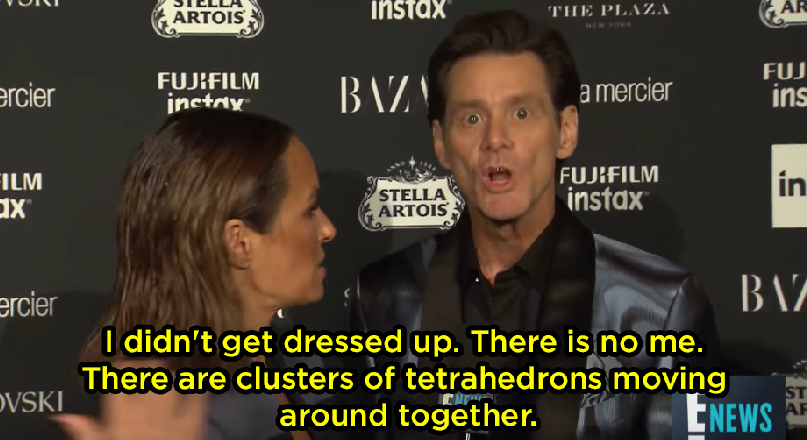 To close the interview, he patted the interviewer on the back and said, "We don't matter. That's the good news."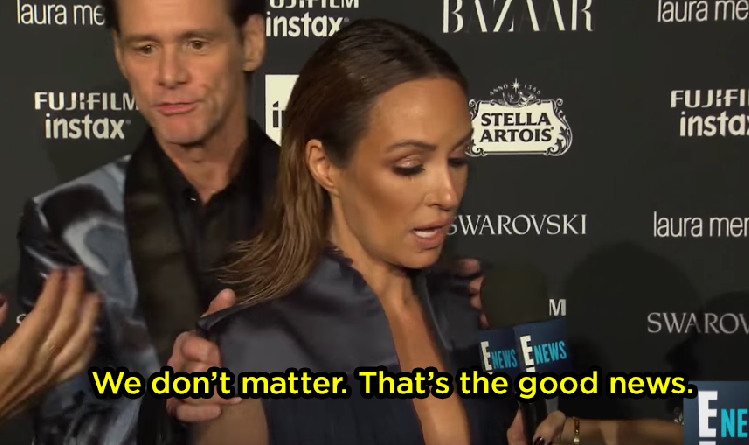 Some people were concerned: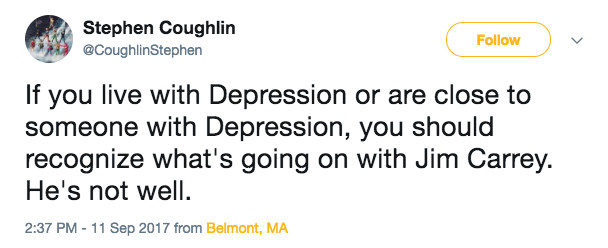 But others were like, "Nah, this is very Jim Carrey-esque."