You know Jillian Michaels. She was the infamously tough trainer on Biggest Loser.
And you know Andy Cohen, inventor of the Housewives franchise and host Watch What Happens Live.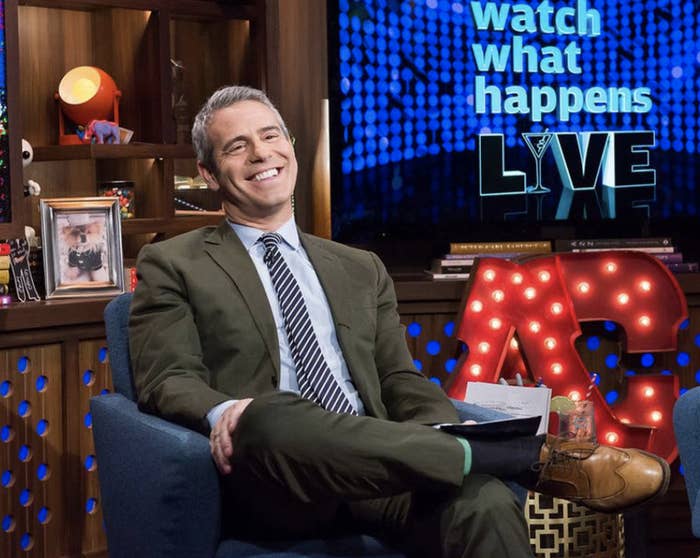 Well, apparently they have beef. "We've not been friendly for years," Jillian told Us Weekly.
"I did his show once and it was a really awful experience," she added. "[He's] extremely rude…condescending and unprofessional.
"I thought when we met that we were gonna be, like, gay homies," she said. But that wasn't the case. Jillian, who had the stomach flu at the time, said Andy was rude to her when it came to doing the shotski.
"So, he was explaining it to me and I was a little bit out of it and I nodded like, 'Yeah I got it. So you drink the shot or whatever,'" she said. "He turns around again over his shoulder and looks at me and goes, 'Do...you...understand?'"
Afterwards, Jillian told Andy how she felt:
"At the end of it, I was like, 'I gotta tell you, that was a truly hideous experience. Like in all the years I've been doing this, nothing like this has ever happened.'"
Wow. This beef that I never knew about is messy/entertaining/slightly scary.
If you have thoughts/want to pick a side, let me know in the comments below!