You obviously know Jennifer Nettles from the country band Sugarland.
Well, she arrived at the 2019 CMA Awards wearing a dress with a powerful message about male-dominated country radio.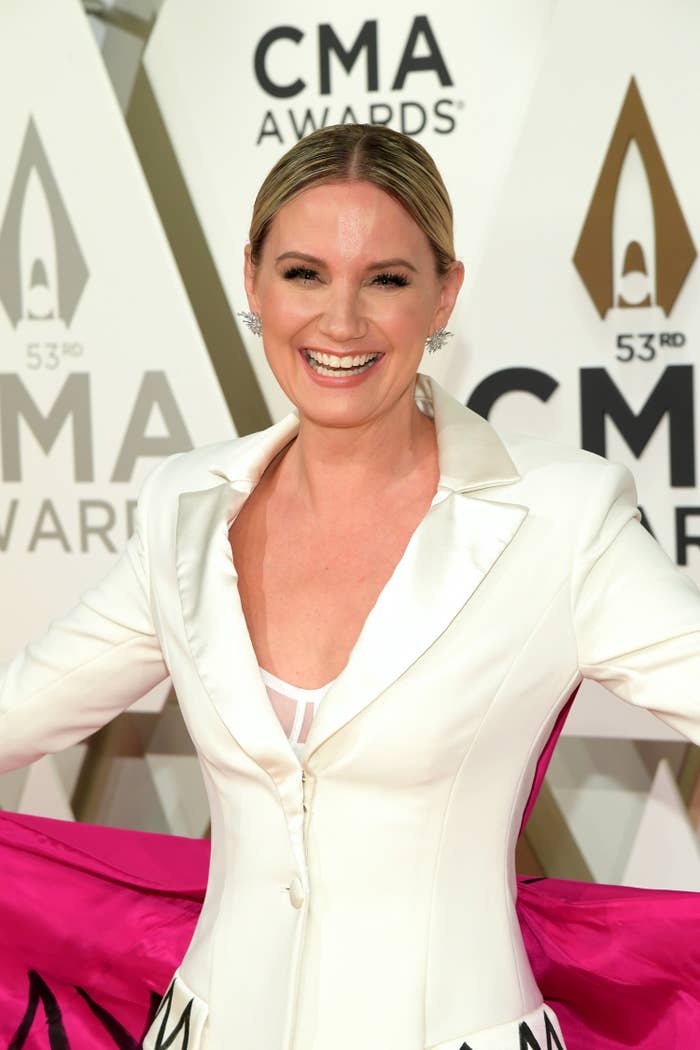 Her dress — which according to People was designed by Christian Siriano with art by Alice Mizrachi — read, "PLAY OUR F*@#!N RECRODS! PLEASE AND THANK YOU!"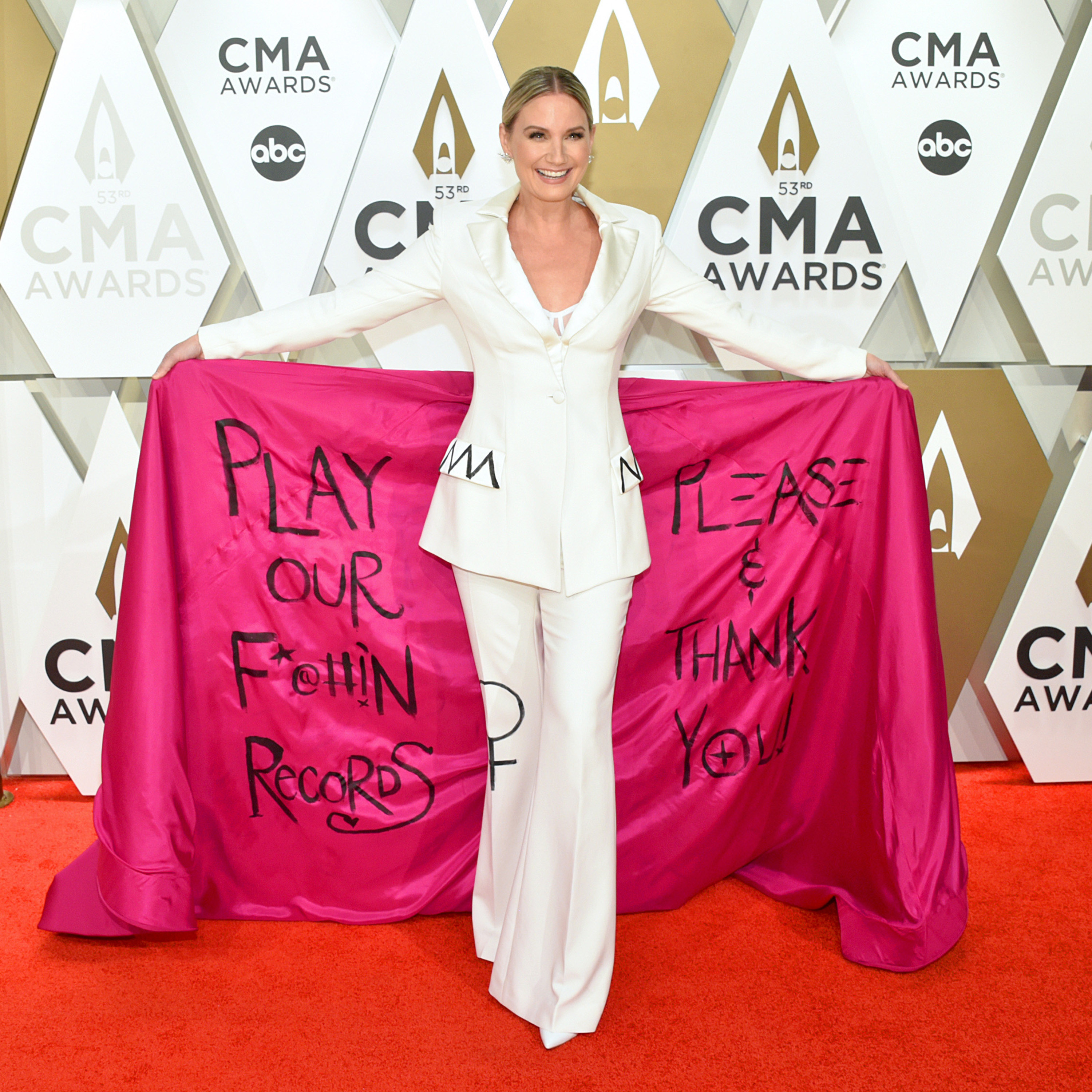 The back also said, "EQUAL PAY" with a drawing of a woman.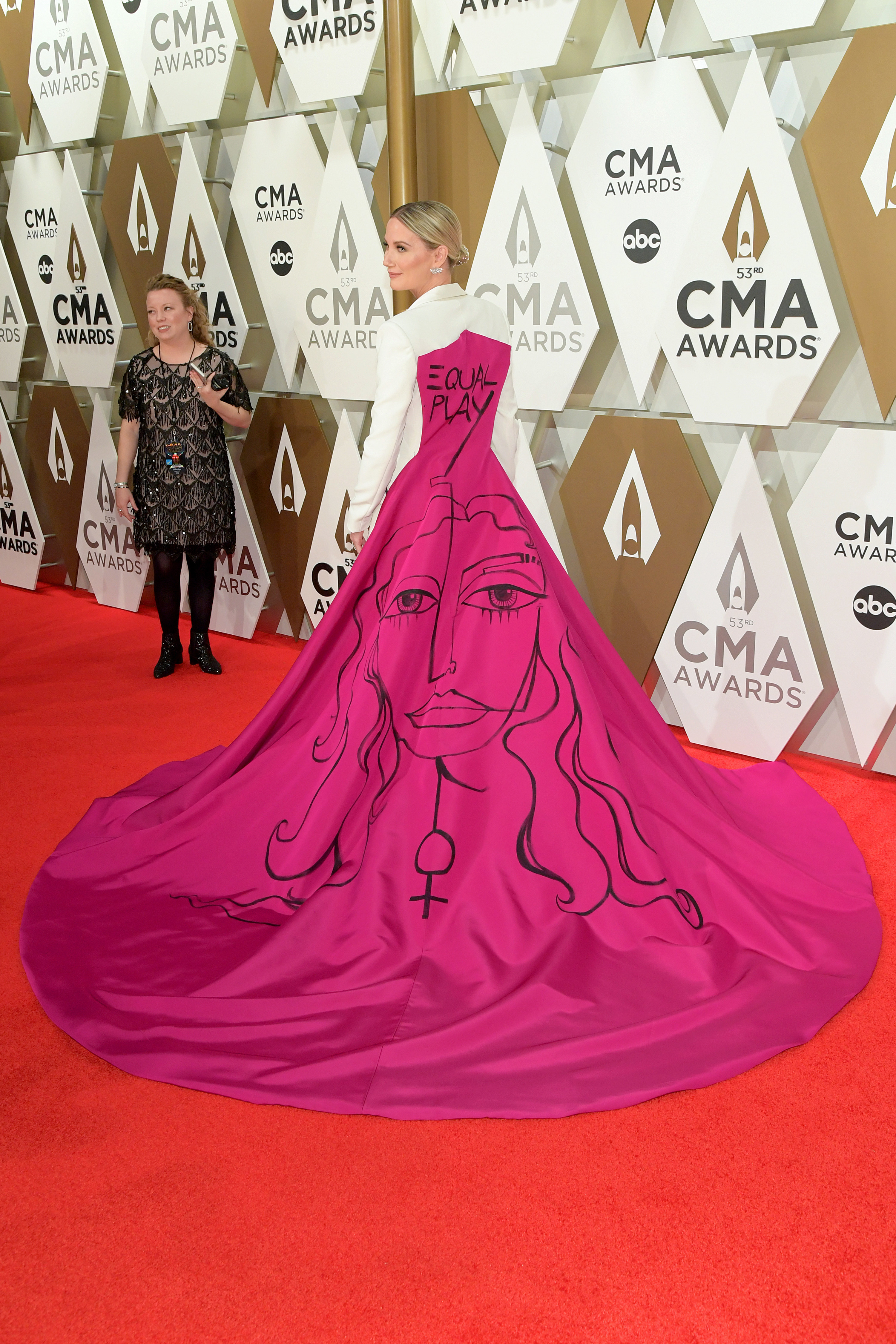 YES, Jennifer!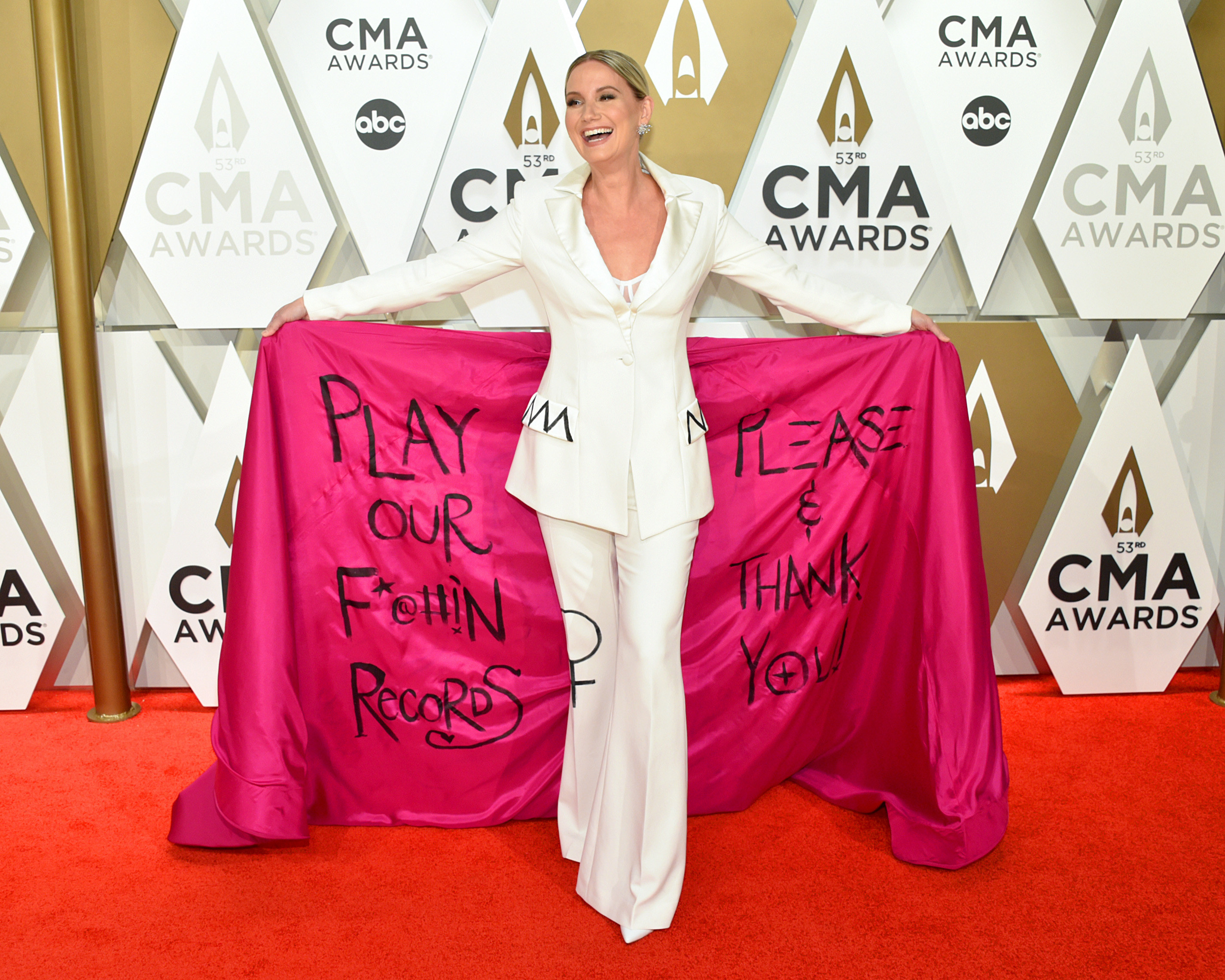 Play women's records, pay them equally, and get it together, country music. That's all, bye!