Jennifer Nettles Of Sugarland Arrived At The CMA Awards With A Powerful Message On Her Dress
The theme of the night was honoring legendary country women.
You obviously know Jennifer Nettles from the country band Sugarland.
Well, she arrived at the 2019 CMA Awards wearing a dress with a powerful message about male-dominated country radio.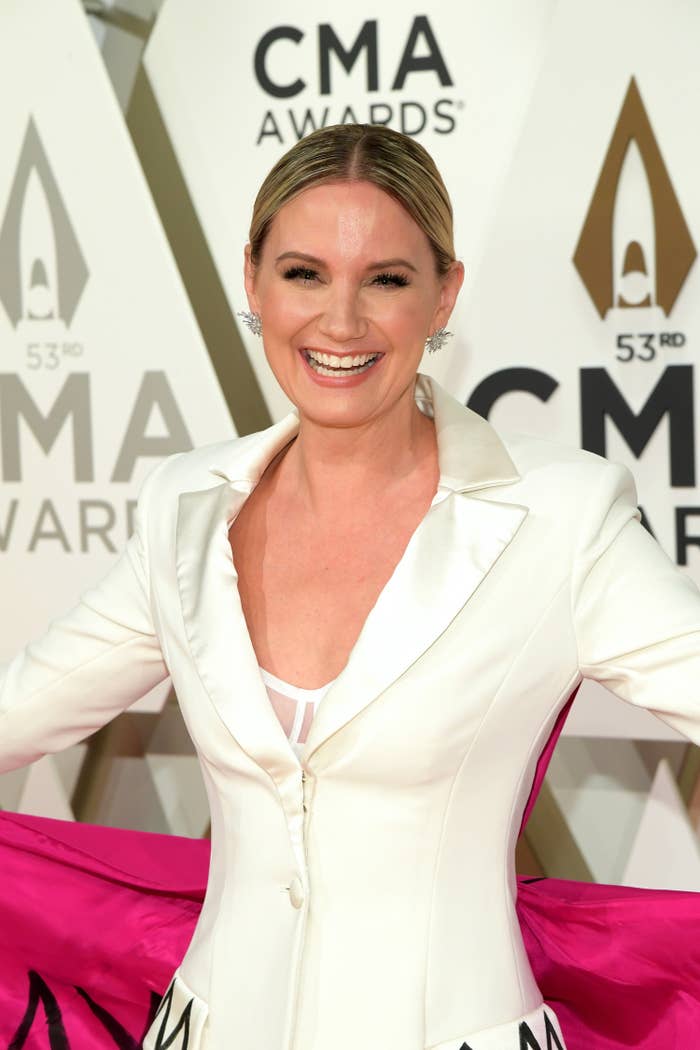 Her dress — which according to People was designed by Christian Siriano with art by Alice Mizrachi — read, "PLAY OUR F*@#!N RECRODS! PLEASE AND THANK YOU!"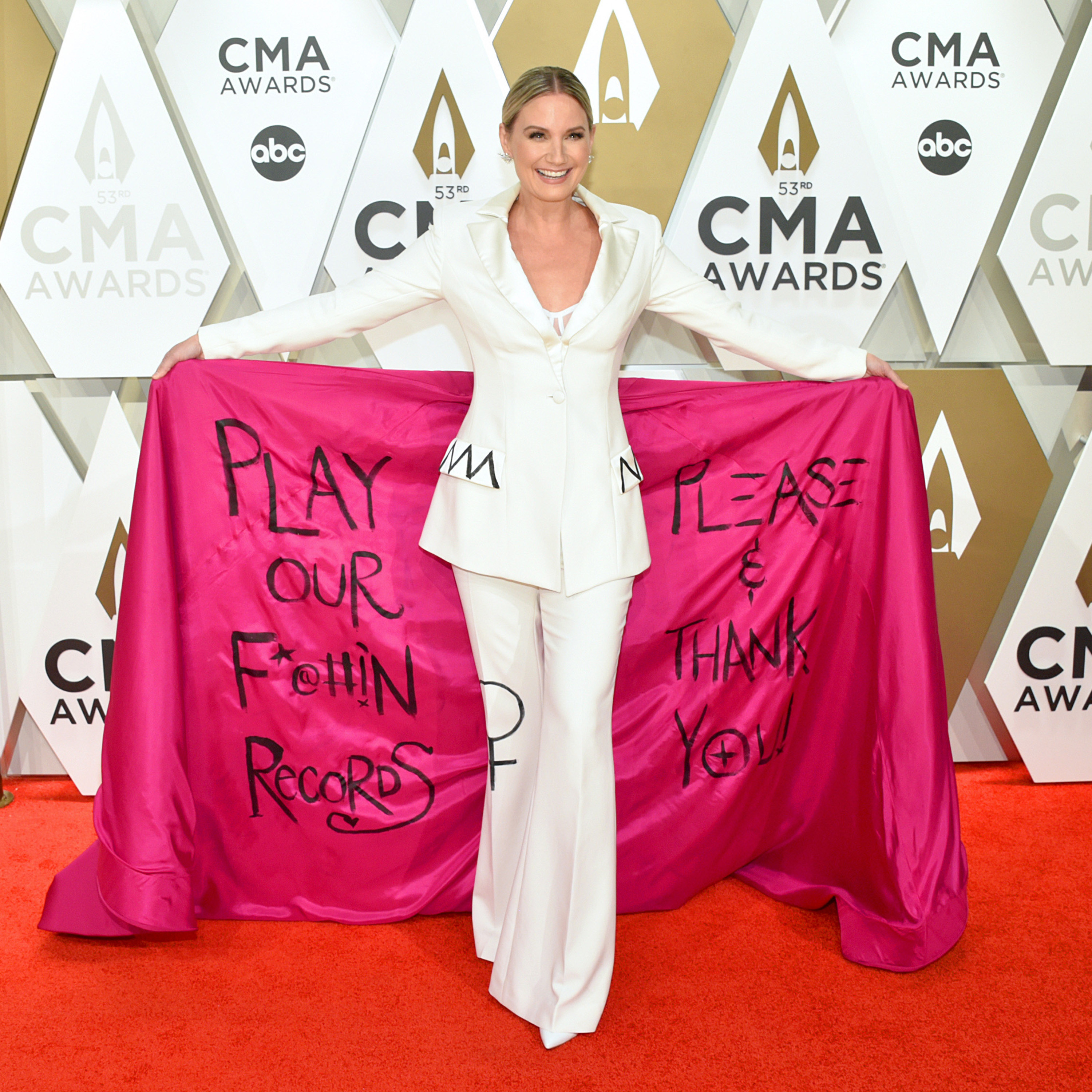 The back also said, "EQUAL PAY" with a drawing of a woman.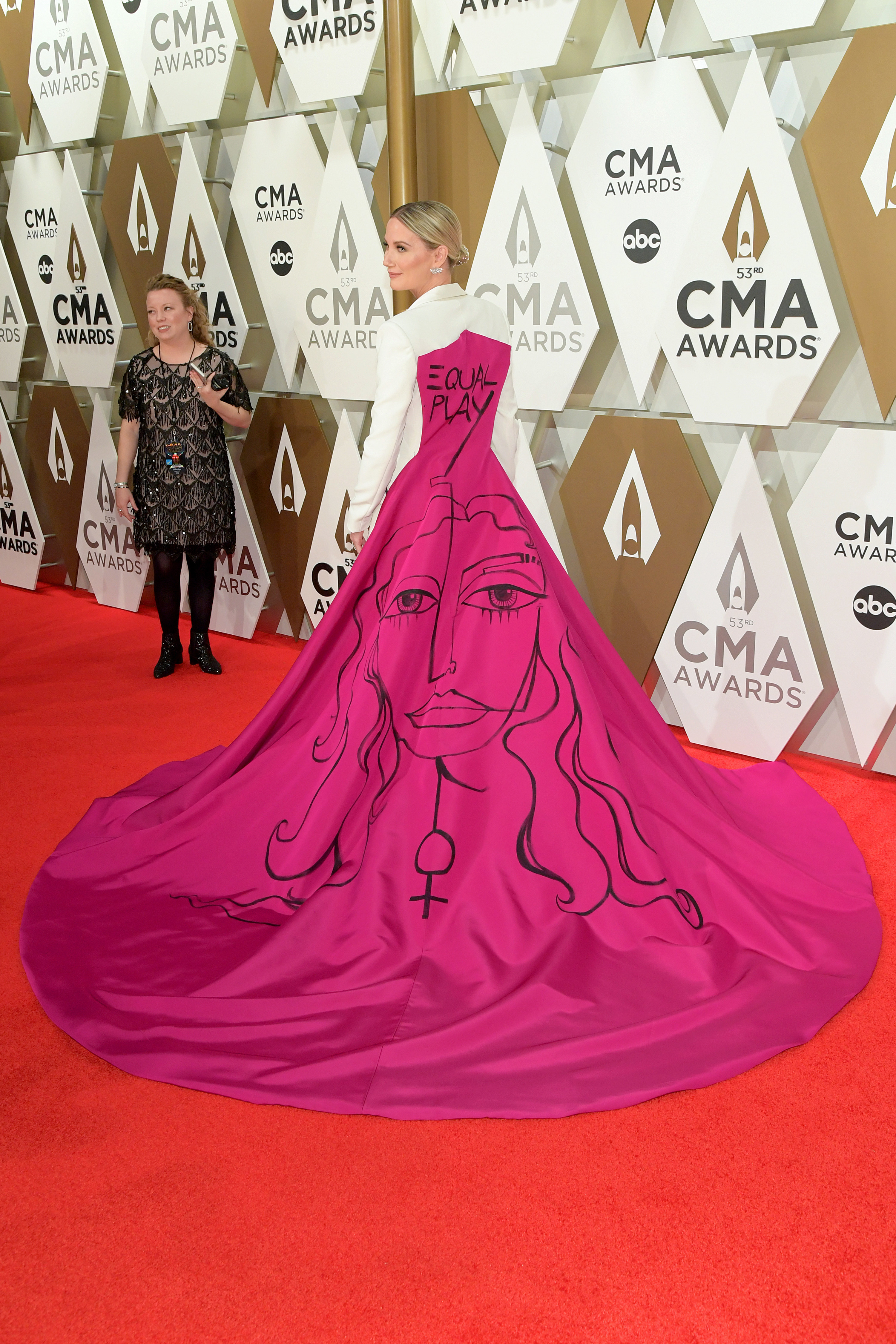 YES, Jennifer!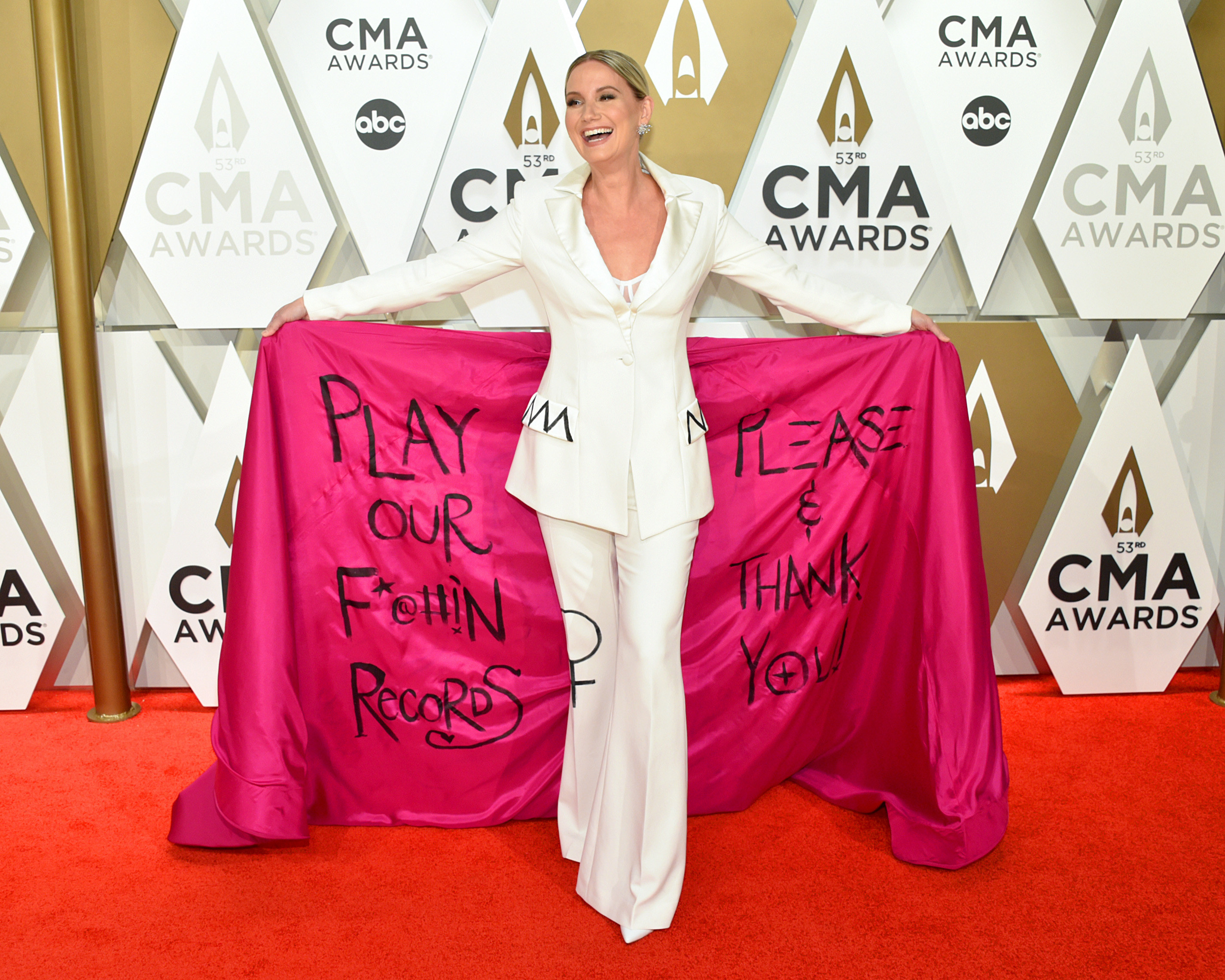 Play women's records, pay them equally, and get it together, country music. That's all, bye!