You probably know that Jennifer Lawrence is the brand ambassador of the luxury fashion brand Dior.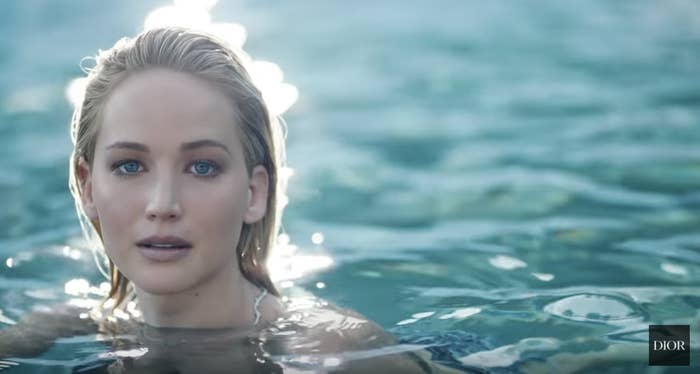 Well, Dior and Lawrence are facing backlash for the Dior Cruise 2019 collection, which was inspired by escaramuzas: horsewomen who perform in traditional Mexican rodeos.
"One of the main inspirations for this collection is the traditional women riders of Mexico. So I'm really excited that this collection is looking at and celebrating these women's heritage through such a modern lens," Lawrence said in the video below.
However, many people were not happy that the campaign — which was said to celebrate Mexican culture — featured a white actor.
Phoebe Robinson, comedian and host of the "2 Dope Queens" podcast, criticized the ad for its location and for not including a Mexican model.
Here's what she wrote:
Lol. Wut?! Sooooooooo, #Dior & #JenniferLawrence wanna celebrate traditional Mexican women riders thru a "modern lens"...by having a rich white woman named Jennifer be the face of this campaign? And like they couldn't think of a better landscape to shoot than in California?! Hmm, I dunno, maybe... like... shoot ... in... Mexico ... with ... a ... Mexican ... actress like Salma Hayek, Karla Souza, Jessica Alba, Selena Gomez, Eva Longoria, or many others. But I guess they were all unavailable, so you had to go with Jennifer Lawrence. 🖕🏾🖕🏾🖕🏾🖕🏾🖕🏾🖕🏾🖕🏾🖕🏾🖕🏾🖕🏾🤦🏾‍♀️🤦🏾‍♀️🤦🏾‍♀️🤦🏾‍♀️🤦🏾‍♀️🤦🏾‍♀️🤦🏾‍♀️🤦🏾‍♀️🤦🏾‍♀️🤦🏾‍♀️🤦🏾‍♀️. The audacity to call this shit modern because it's worn by a white woman is ignorant and gross, but unfortunately, not surprising. Please comment below with Mexican designers I should support and give my dolls to, heauxes, because this boo boo ass Ricky's Halloween store Mexican cosplay is not the jam.
Others echoed the same sentiment in the comments on Dior's Insta: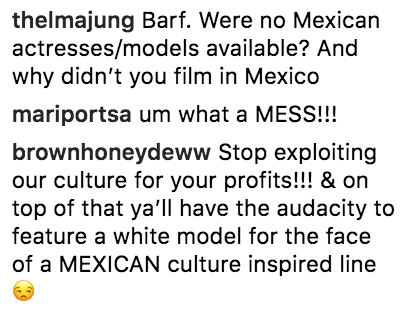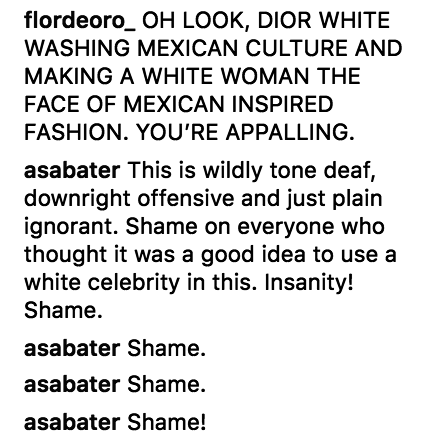 Others defended the brand and Lawrence: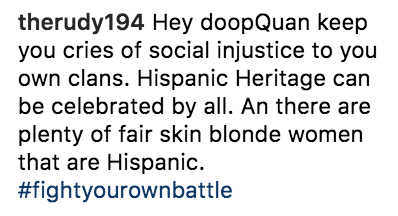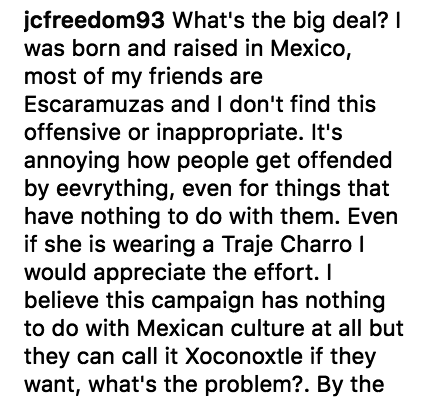 What are your thoughts on this situation? Let me know in the comments.