By now, you're aware of the James Charles-Tati scandal. Anyway, James just posted a brand new, 41-minute video addressing all of the allegations and stories circulating about him right now. Here's what James had to say.
2.
At Coachella Weekend 1, he had a falling out with a boy he had said he been talking to for five months. He had an "artist pass" to the show — which cannot be bought. It's above just VIP, which the public can buy.
3.
At Weekend 2, because he and his friends decided to go last minute, he only could get a VIP pass. So when he was there, he was being mobbed by people and said it was "not safe."
4.
He then reached out to his friend, YouTuber Nikita, who he knew was completely taken care of by Sugar Bear Hair. He asked her if she could ask them to get him a pass. She reached out to the brand (remember, this is Tati's competitor). "Despite what Tati said, this was not a big scheme that orchestrated beforehand," he said.
5.
He said he did, in fact, reach out to Tati and explain the situation — and it wasn't 9 days later like she claimed.
6.
He said he could not reach Tati or her husband (first picture), so he then issued a public apology on his Instagram. He then continue to make "countless attempts" to reach out still:
7.
James refuted Tati saying he never promoted her, and showed clips of him mentioning her products in his video and on Instagram:
8.
Responding to a clip of Tati saying he manipulates straight men, James said, "I am a 19-year-old virgin. I have never and will never use my fame, money, or my power to manipulate or get any sexual actions from a guy. That is disgusting. That is not me. The fact that Tati brought this up blows my mind."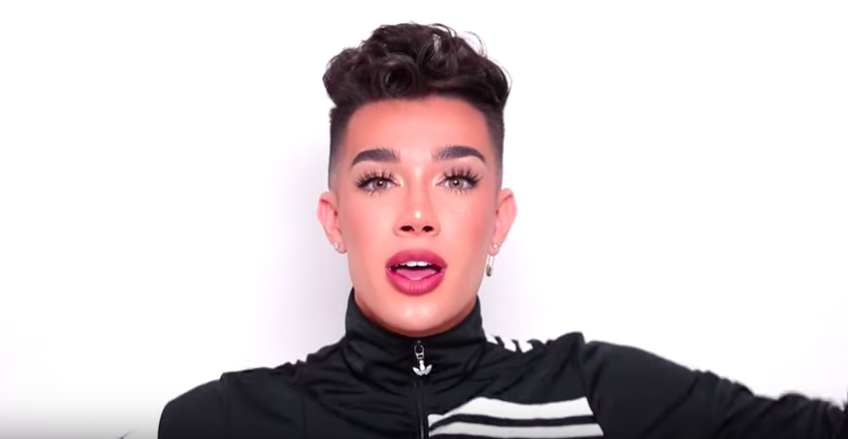 9.
He said at Tati's birthday dinner, the conversation never got inappropriate. He said the "I'm a celebrity" quote that Tati claimed James said about the waiter was an inside joke between him and his friends, and that Tati even participated in it (shown in texts). He said he uses the word "famous" to describe anything that's good — like a good Insta or good buffalo wings.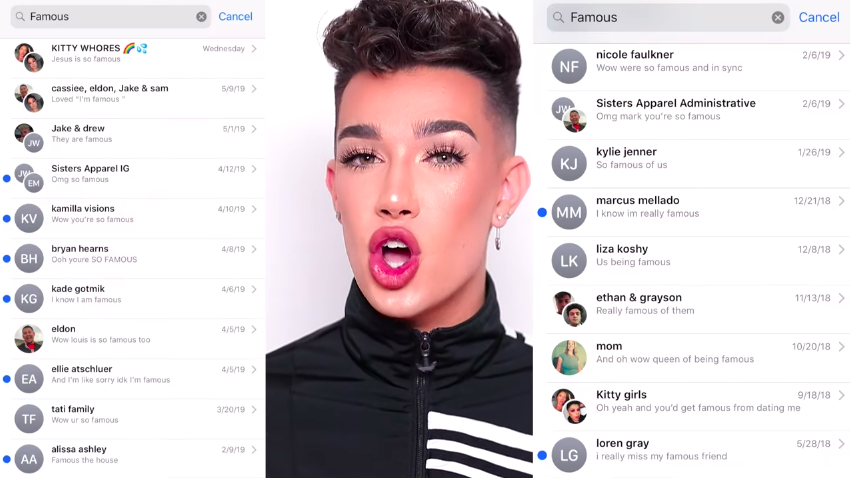 10.
James said the waiter from the dinner slid into his DMs and even said he was bisexual, refuting Tati's claim that he tries to trick straight men.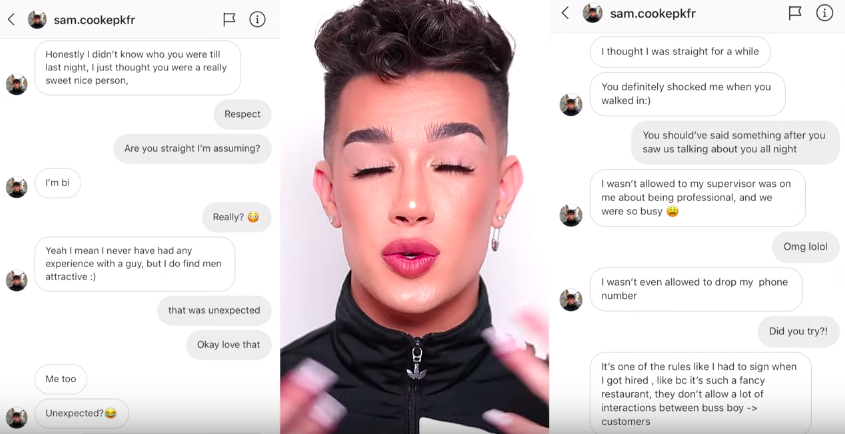 11.
He also showed texts of him inviting Sam, the waiter, over to his hotel room and emphasized that he messaged him, "You don't have to do anything [sexual]," when Sam expressed he was nervous.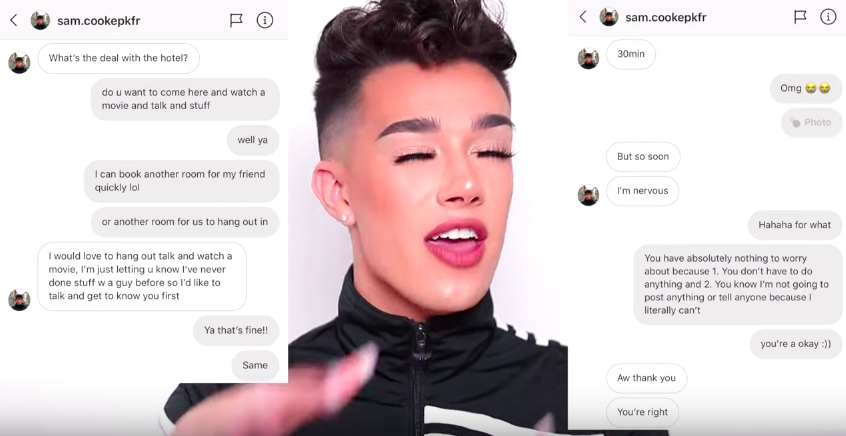 12.
James said after watching a movie, he and Sam made out. Both Sam and James said that James asked first and Sam said yes. Everything that happened in that hotel room was 100% consensual," James said.
13.
James said he and Sam talked a lot about his sexuality, and it wavered a lot. James said Sam always asked for his input, which is why James said, "You're not straight no matter how many times you tell yourself" in a DM screenshot that Sam shared. The remark was heavily criticized.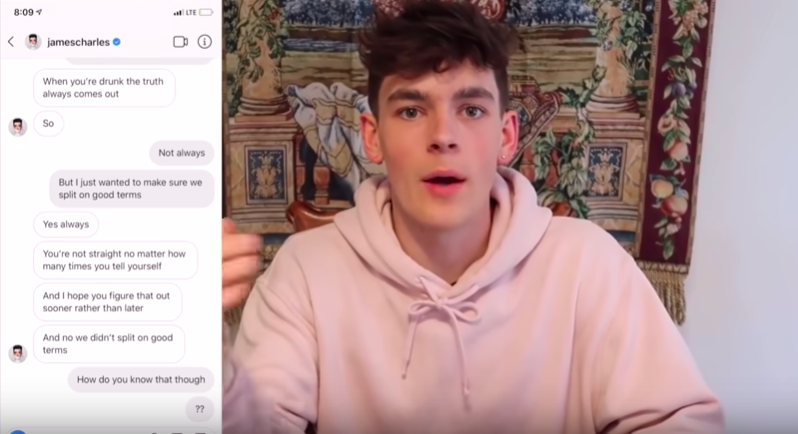 14.
James said that Tati and her husband came over one night, and that James told them the story. They told him he shouldn't get involved with "curious guys" because it would get him hurt or someone from the outside could twist the story with no context— which is exactly what James said Tati did in her "BYE SISTER..." video.
15.
James then talked about the impact of coming out at the young age of 12. "I never really got the opportunity to experiment with love and learn from that as a growing teenager and think that's honestly left me underdeveloped as a person in a lot of different ways...Love and relationships is something I have barely any experience in."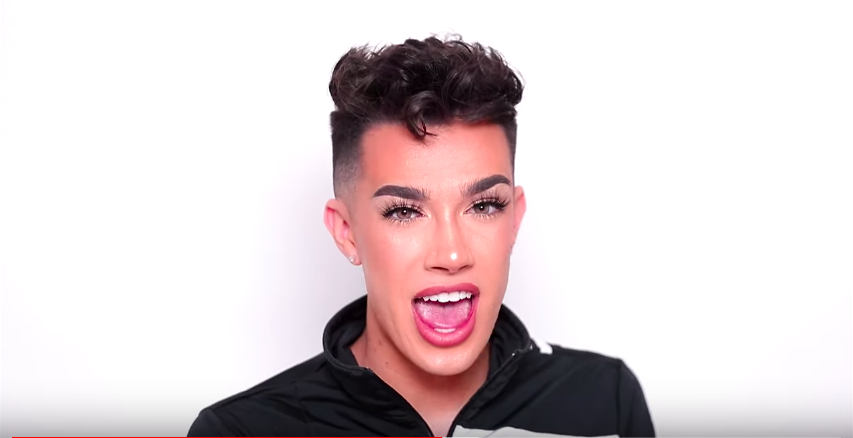 16.
He then played a clip of Jeffree Star talking about how he is into straight men. He said Jeffree did a good job of explaining how men are often into men like Jeffree and James, but it usually does not lead to anything public or serious. James said if he saw an attractive man, he would slide into their DMs and compliment them. He said he has since apologized to everyone he's messaged.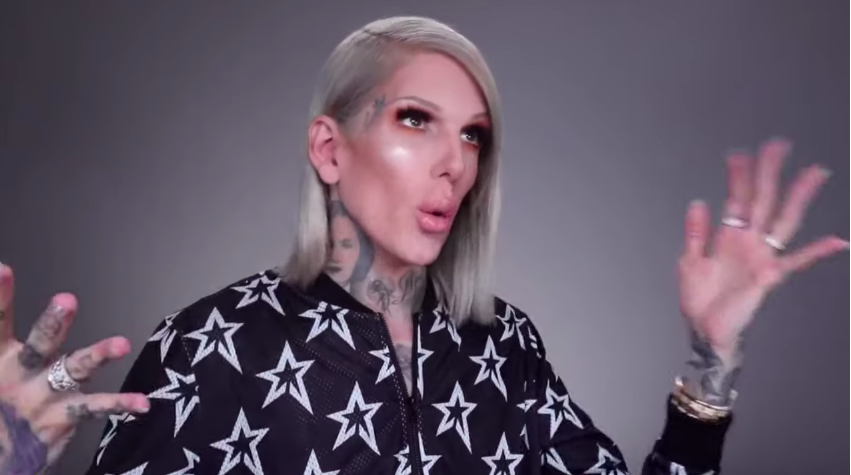 17.
James then addressed Zara Larsson, who tweeted that James DMed her boyfriend, not knowing he was dating her. He said it was hypocritical and fed into stereotypes around gay men, considering Zara tweeted this (below) to reach out to her boyfriend initially, while James privately complimented him.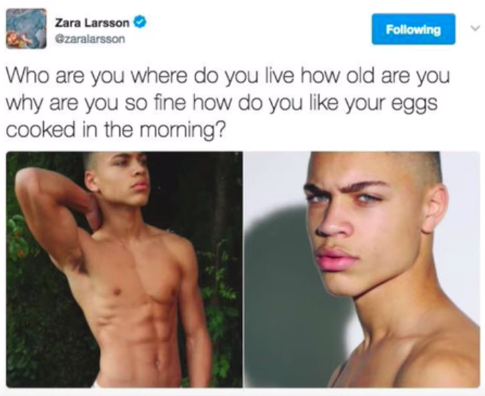 18.
James then addressed the person who fabricated a story that he "touched someone" in a high school urinal. The person also allegedly photoshopped fake DMs from James, regarding the story.
19.
James then addressed Jeffree Star. After Jeffree tweeted something shady, James reached out to see if they were OK. Jeffree said the tweet wasn't about James. James later received another text, saying they needed to talk. James reached back out, but Jeffree was unavailable.
20.
At this point, the Tati video had just dropped and James had just received this text from Jeffree. The text referenced Sam (the waiter) and Zach, who is Jeffree's boyfriend Nate's brother. Jeffree said James tried to force him to "send him photos."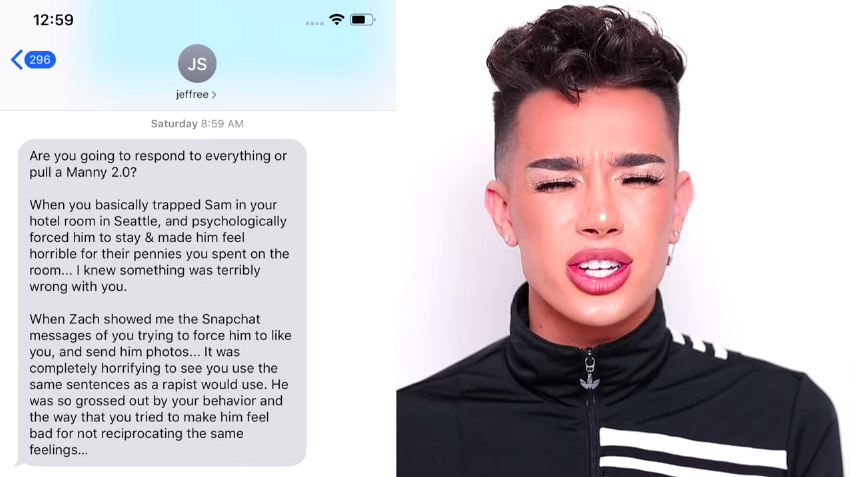 21.
"Zach and I talked on Snapchat for a total of 10 selfies. It was very clear to me that he was not interested. The conversation stopped before anything could get remotely flirty."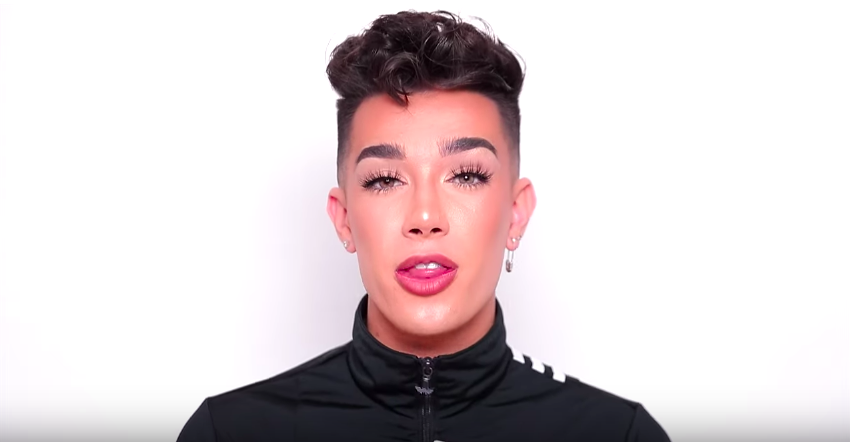 22.
A few days later, James said he got a call from his younger brother, who was very upset. He had tweeted about a bully from his hometown, and Jeffree Star had replied, saying his brother James was a predator and telling him to "shut the fuck up."
23.
James shortly received this text from Jeffree, saying Grayson Dolan would be going on camera to "tell the world how you tried to molest him and touch him in his sleep." However, James said he knew Jeffree was lying because the twins were two of the first people to call him and make sure he was OK. He also said the flirting between James and the twins was collaborative and pre-planned for the videos.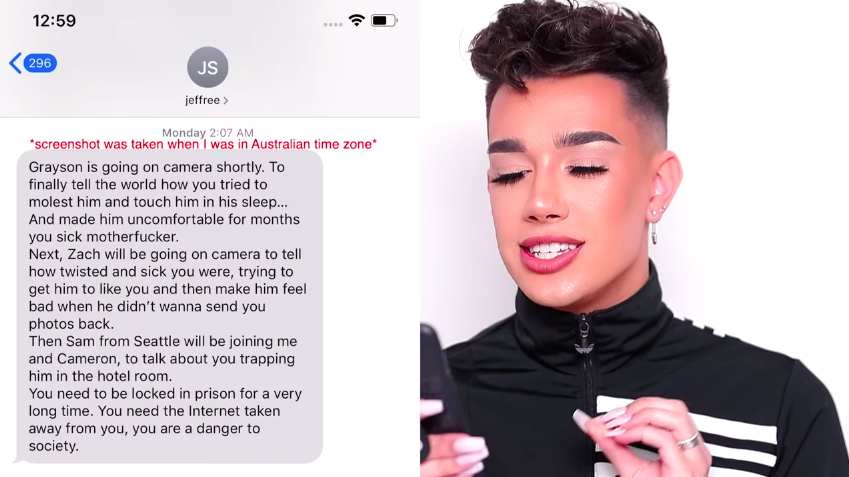 24.
James also addressed Jeffree's tweet about being banned from his house. James said he had never heard of the ban and thought it was interesting that in between then and now, Jeffree had tweeted him saying he missed and loved him.
25.
Wrapping up the video and timeline, James said he wanted to be completely honest and open. So, he wanted it to be known that Sam, the waiter, has called him nine times and texted him since the scandal.
26.
And Tati, her husband, and Jeffree have reached out, hoping to meet.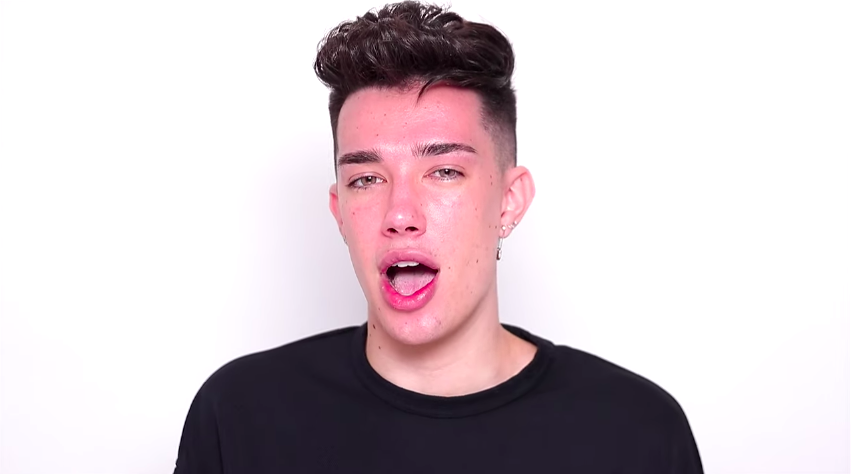 27.
But James declined. "All I've wanted was communication. I tried really, really hard to get that, and I didn't. So, I declined the meetings. This was started publicly and it was addressed publicly."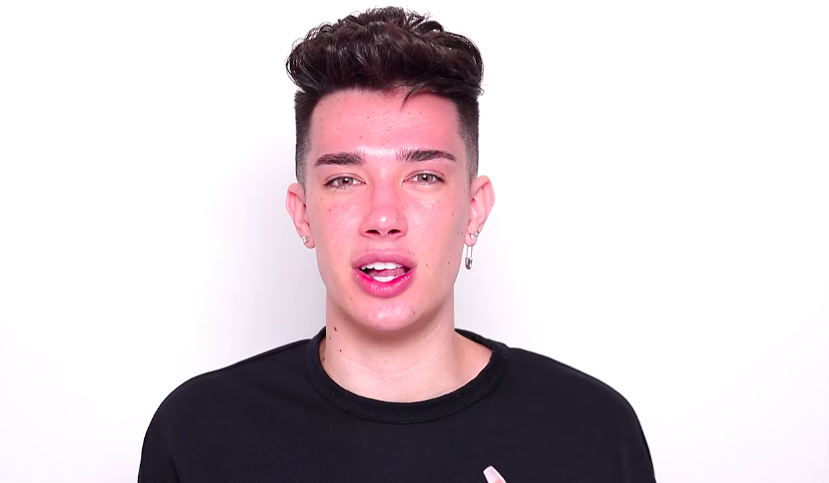 28.
"I still have love for these people. I hope that one day we can sit together in a meeting for closure."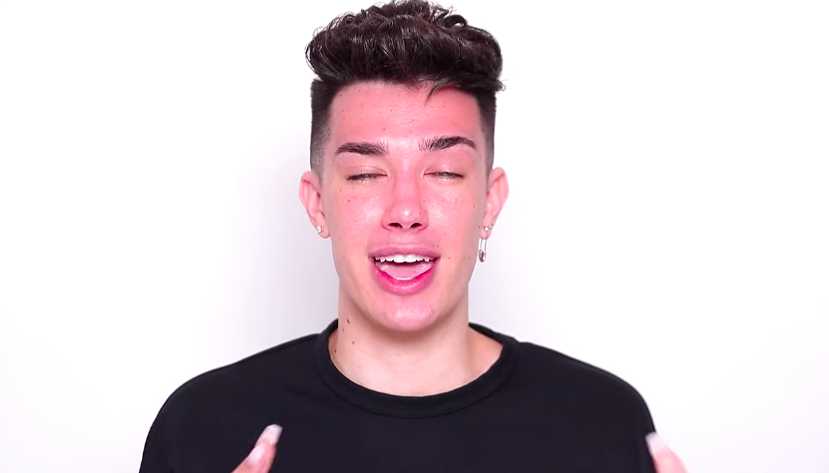 29.
Before closing the video, James opened up about his mental health during the situation. "The last few weeks of my life have been the most painful time I've ever had to deal with. My head and brain, for a hot minute, went to a place so dark that I didn't think that I was gonna come back from."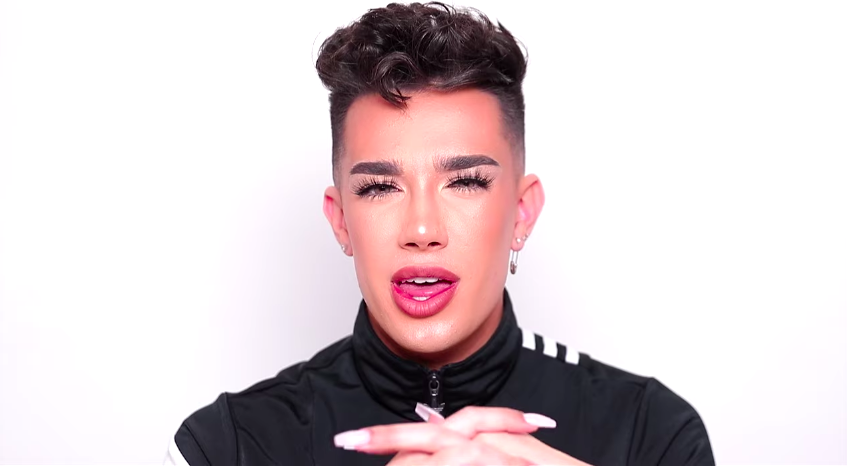 30.
James closed the video by apologizing for not always being a great role model and thanking his fans who stood by him. As for the tour, he will send updates. And his Sisters apparel line will be back soon. He said he is not going to work with a company run by "someone like Jeffree Star."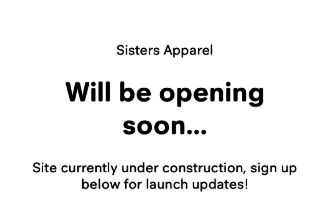 31.
For now, James is focusing on his mental health and spending time with his close friends and family. He will celebrate his 20th birthday next week.