You know vocal powerhouse Christina Aguilera.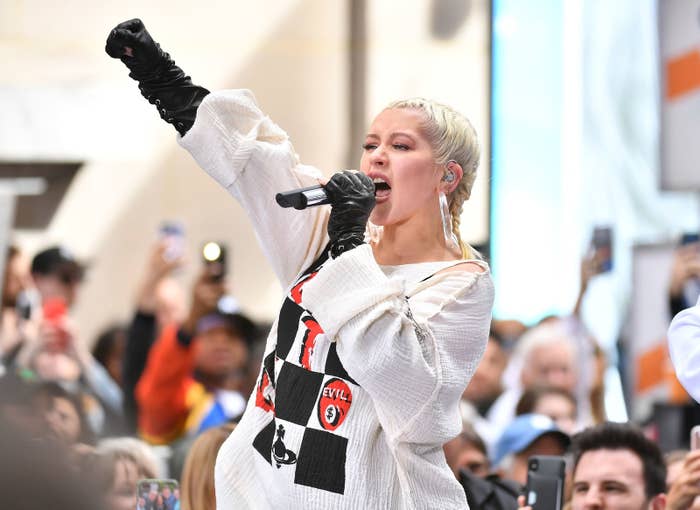 Last week, she was at New Orleans bar Cafe Negril the night before her show at The Saenger Theater.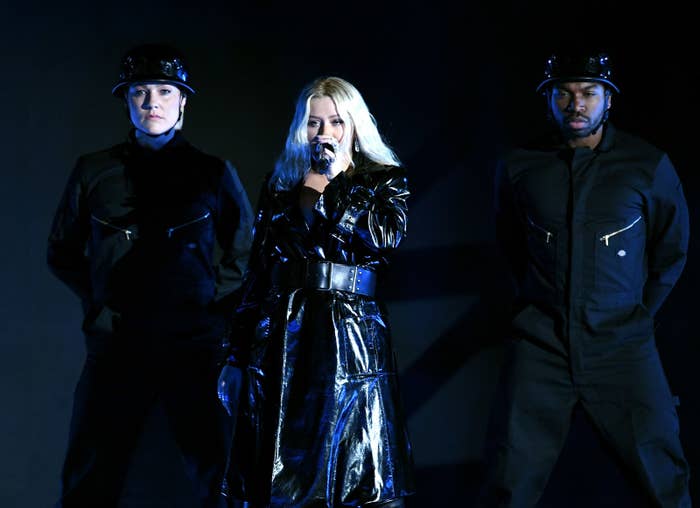 And because she's XTINA, she wanted to sing onstage with the local band.
In the above video, you can see Christina asking to sing with them.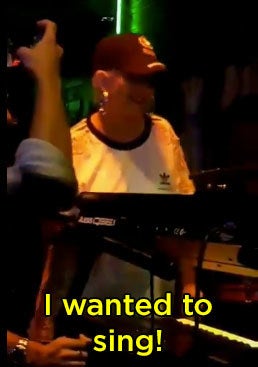 "She asked the house band if she can sing a tune and, nope," wrote Twitter user @drMediaPro, whose wife was at the bar.
In the video, you can hear Christina say, "You don't want that?!"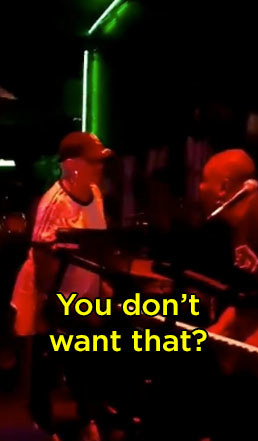 I'm cringing for Xtina in that moment.
The band reportedly offered her the chance to dance instead, but come on, this is Christina Aguilera, who can make one note last 40 minutes.
Don't worry, though. The band's singer spoke about the cringeworthy momnent to WGNO TV, saying he just didn't recognize Christina:
I'm sorry Christina, I just didn't recognize you! I didn't recognize her because she had a cap over her head and over her eyes. She was in a jersey. She didn't introduce herself to me, but she had very soft hands and that got my attention. I asked her if she wanted to dance and she said that she wanted to sing. I started playing the beginning riff of the song, "No, No, No," by Bob Marley, but then her bodyguard picked her up off the stage, and she left
"Come back, Christina," he added. "You can sing anything you want with us." Hopefully, someone gets that message to her and she returns!