Justin Bieber and Aaron Carter have not always had the best relationship.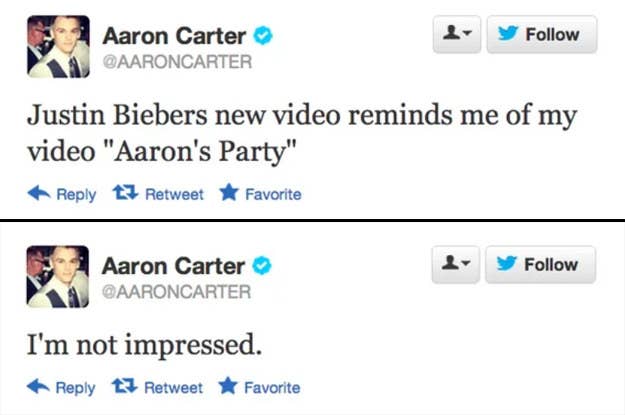 The two have always been compared. Even up until now! Last week, someone shadily tweeted this about Aaron.

Aaron saw it and replied, saying he paved the way and no one paid him homage: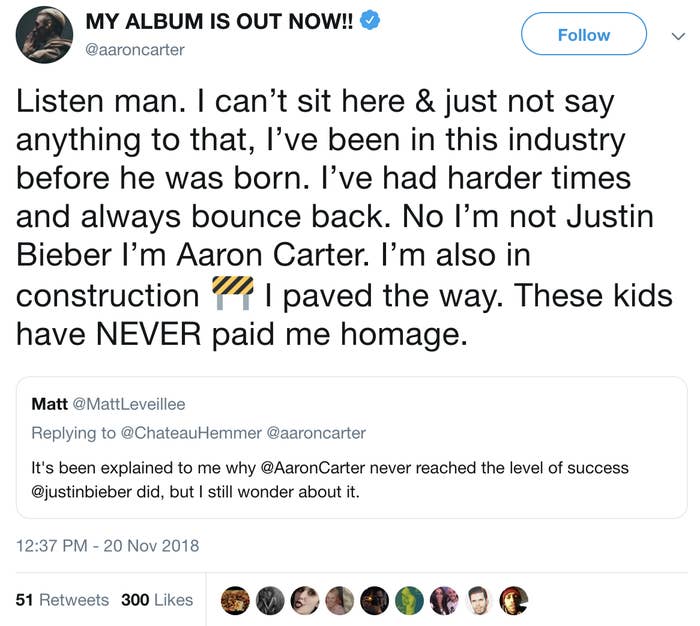 When I first saw this, I figured Justin would ignore or shade him back. But he did neither. He tweeted this: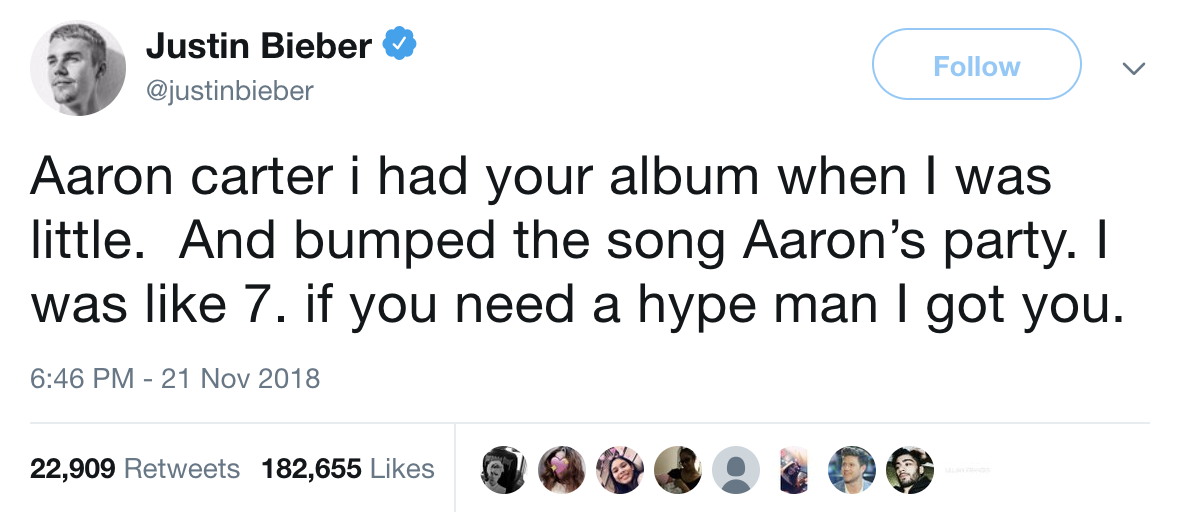 And then said, "You got my support."

Aaron appreciated it, saying Justin's music inspired his new music: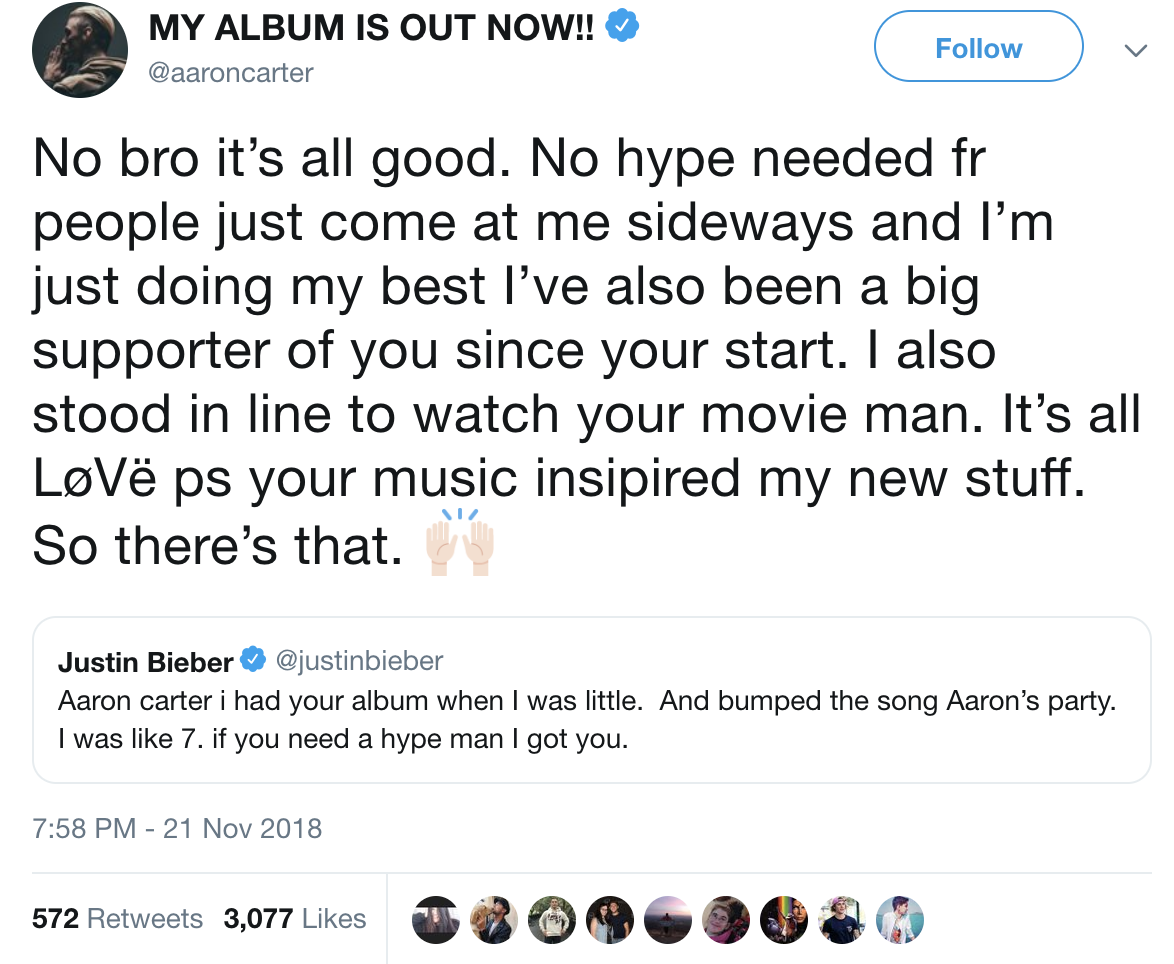 Can we just give these two some props? Aaron went from shading him to praising him, and Bieber — who barely uses Twitter — responded so nicely. Kings.