Last month, Hilary Duff gave birth to her daughter, Banks. She's unbelievably adorable.
In an interview on Dr. Berlin's Informed Pregnancy podcast, Hilary said she decided to eat the placenta because it reportedly prevented postpartrum depression and post-birth bleeding.
And how did she eat it? In smoothie form — with berries and fruit juice.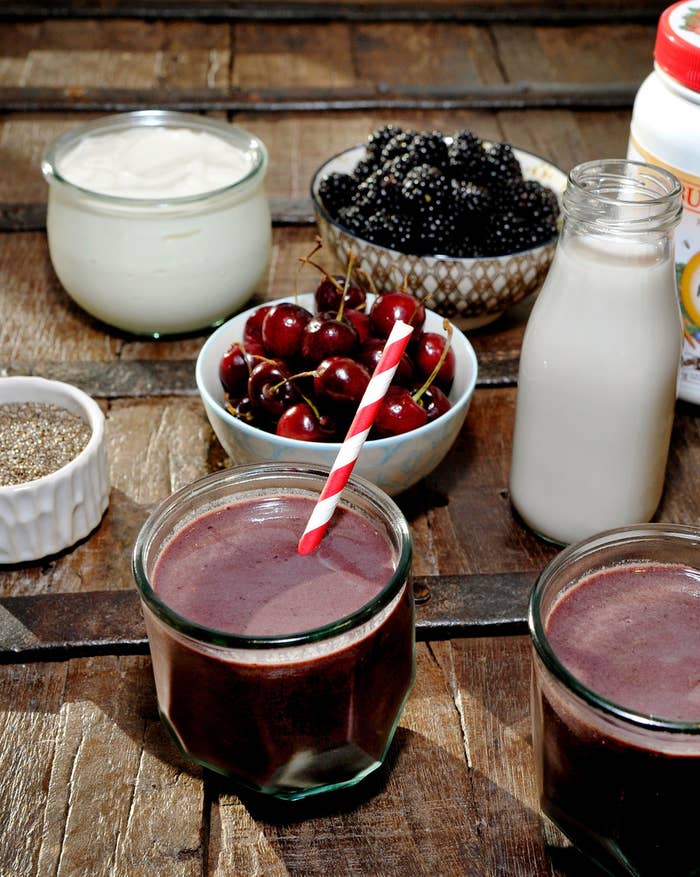 "It was the most delightful smoothie I've ever had," she said. "I haven't had a smoothie that delightful since I was 10. It was calorie-filled with juice and fruit and everything delicious."
To each their own! Either way, Hilary looks happy, healthy, and has a beautiful family!