Here are some of the best:
1.
In the opening scene, there's one of Taylor's paintings. It exudes an overwhelming sense of isolation, perhaps signifying her relationship with fame: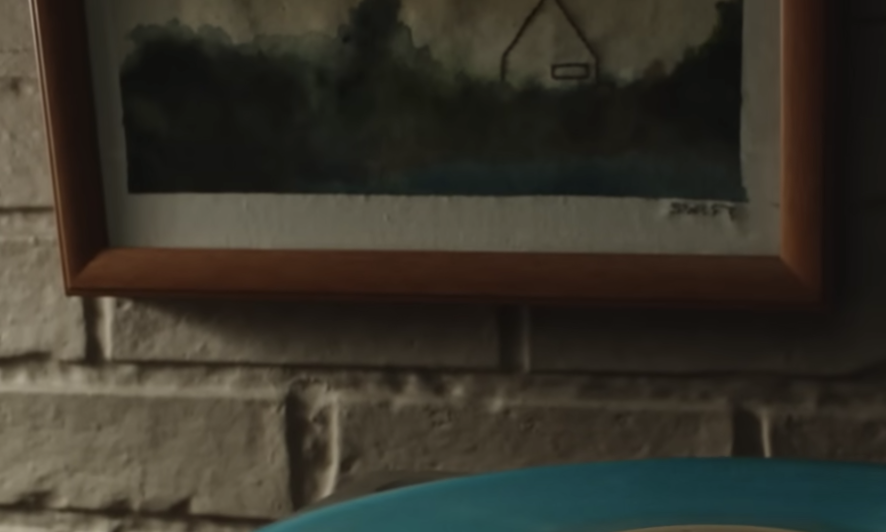 2.
Butterflies then fly from out of the record player. The colors are blue, mint, and violet — which are all associated with upcoming re-recordings Debut, Speak Now, and 1989.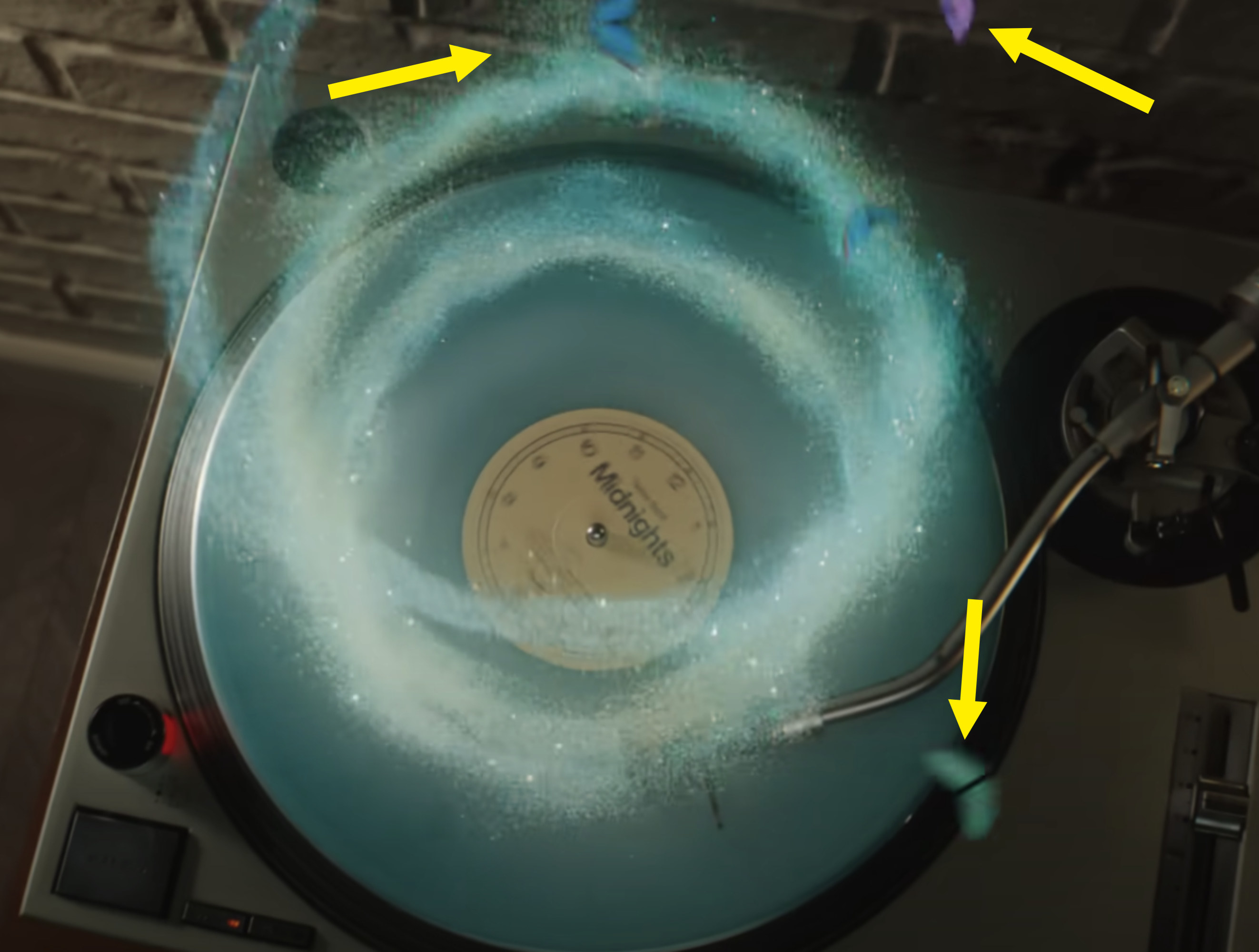 4.
The bottom of the golden Taylor statue has "MCMLXXXIX" in roman numerals — aka 1989!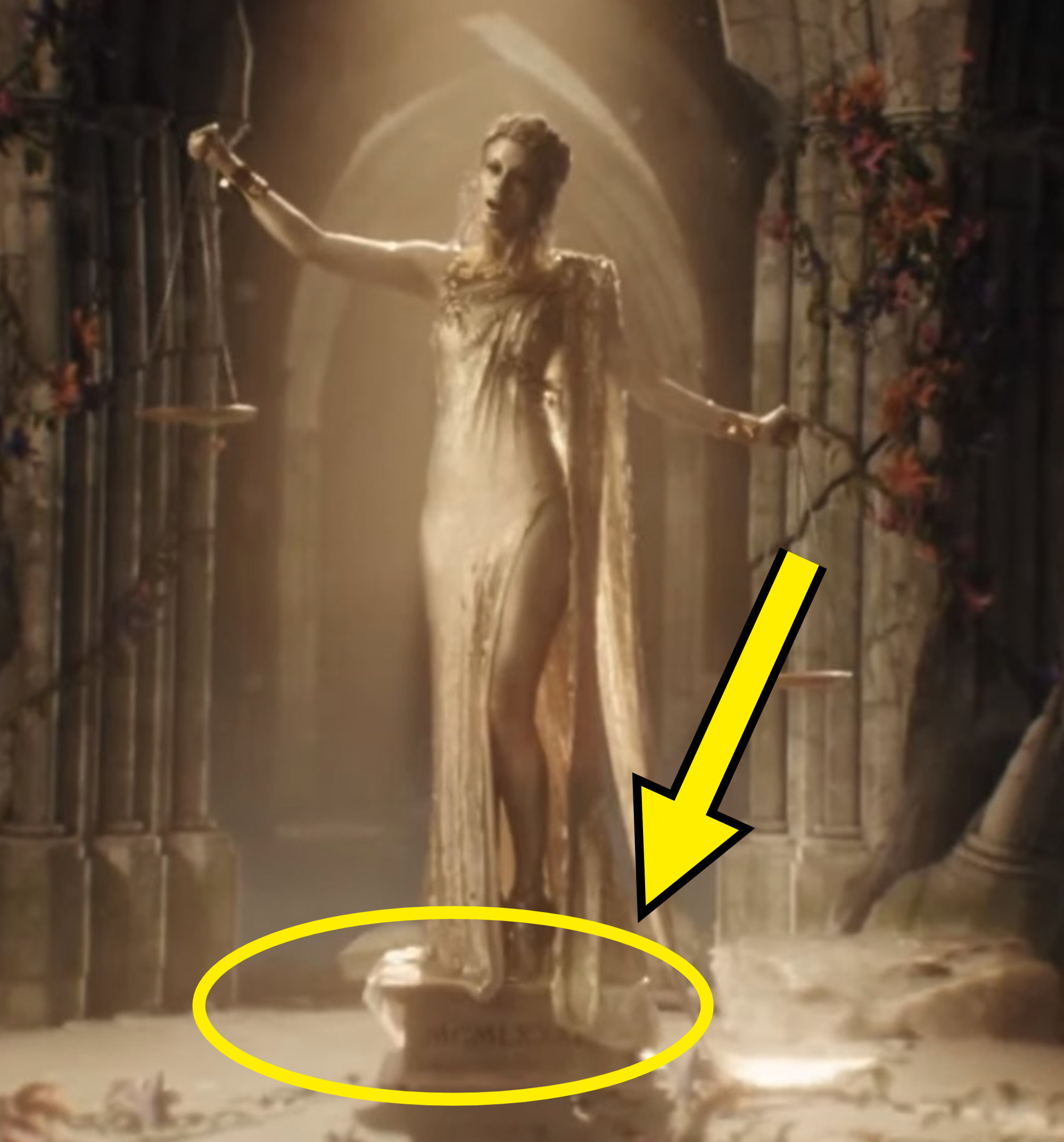 5.
Keep in mind the above clues happened at 0:13, which we don't need to explain at this point: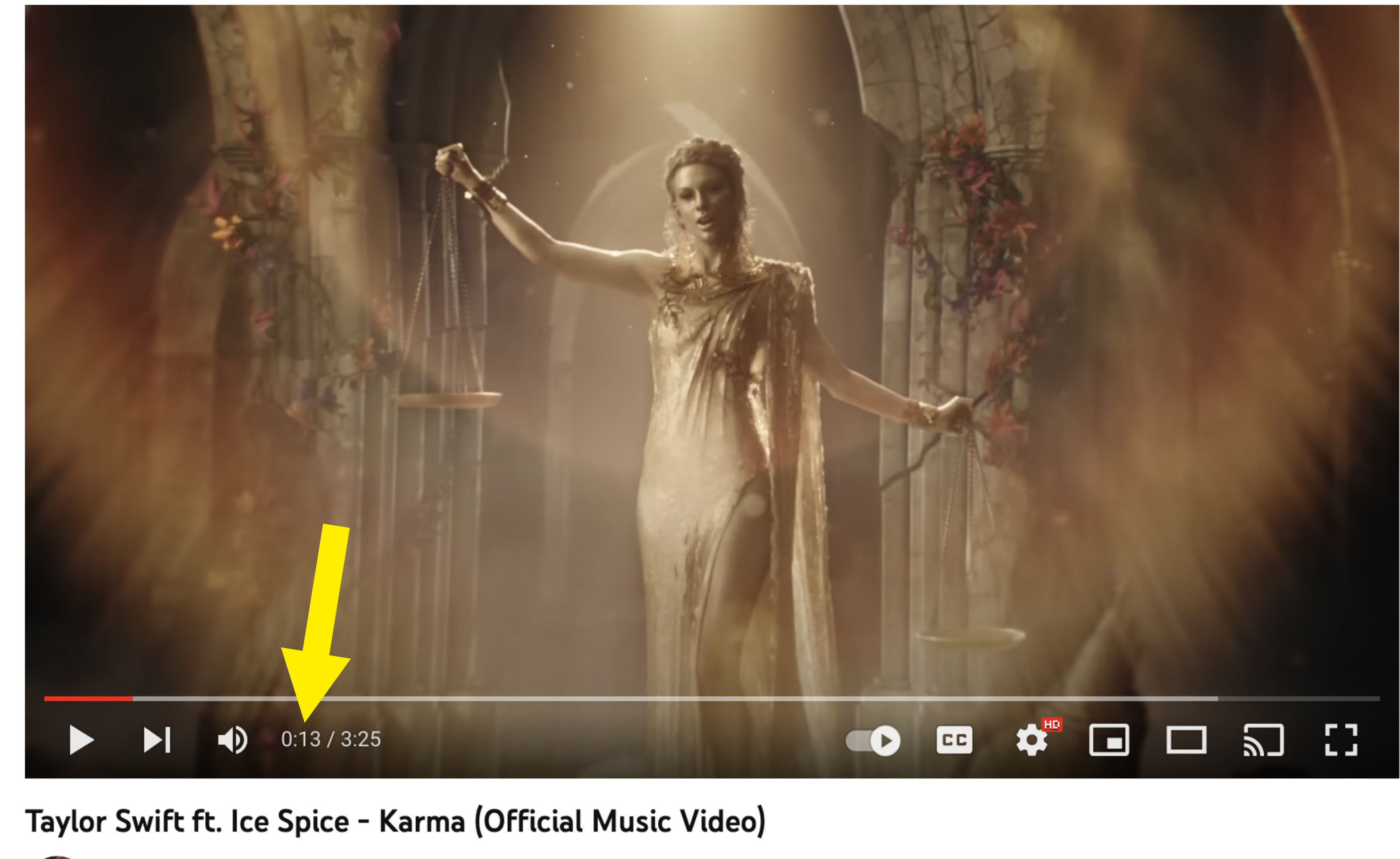 6.
Several fans, including YouTuber @ShineOnMedia, pointed out how in the back of that scene, "Karma" is written in graffiti. This is a callback to the "The Man," video, where "Karma" was also on the wall in graffiti with the rest of her albums.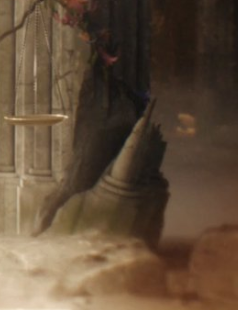 9.
And secondly, Taylor's nails in the coffee cup scene signify 1989 and Reputation — her re-recordings that are up next after Speak Now.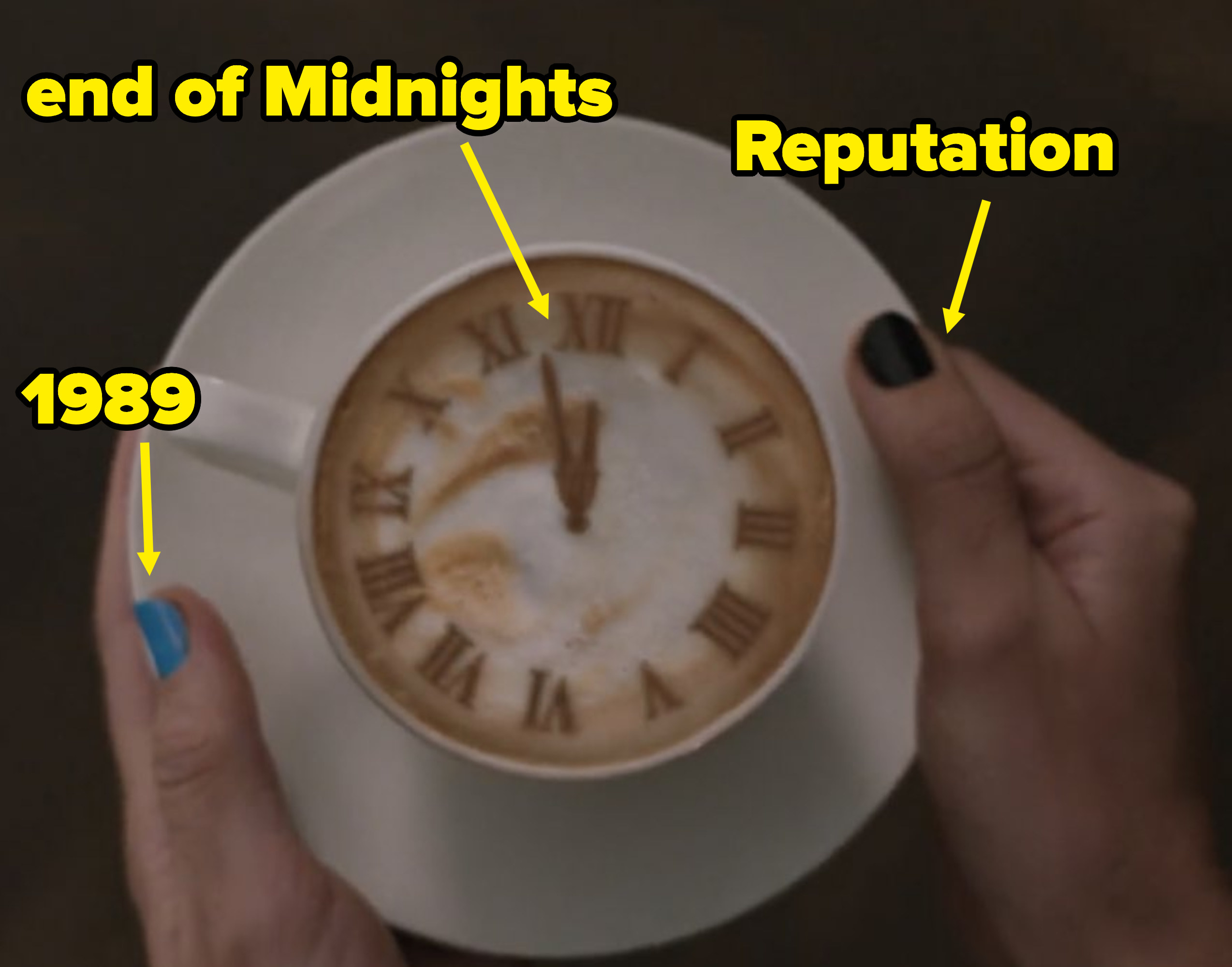 11.
Twitter user TSThink13 pointed out how the shell Ice Spice is in was a callback to the locket in the "Bejeweled" music video:
12.
Toward the end, there are three light bulbs, then there are five, which could signify how the re-record for her fifth album, 1989, follows the confirmed re-record for her third album, Speak Now.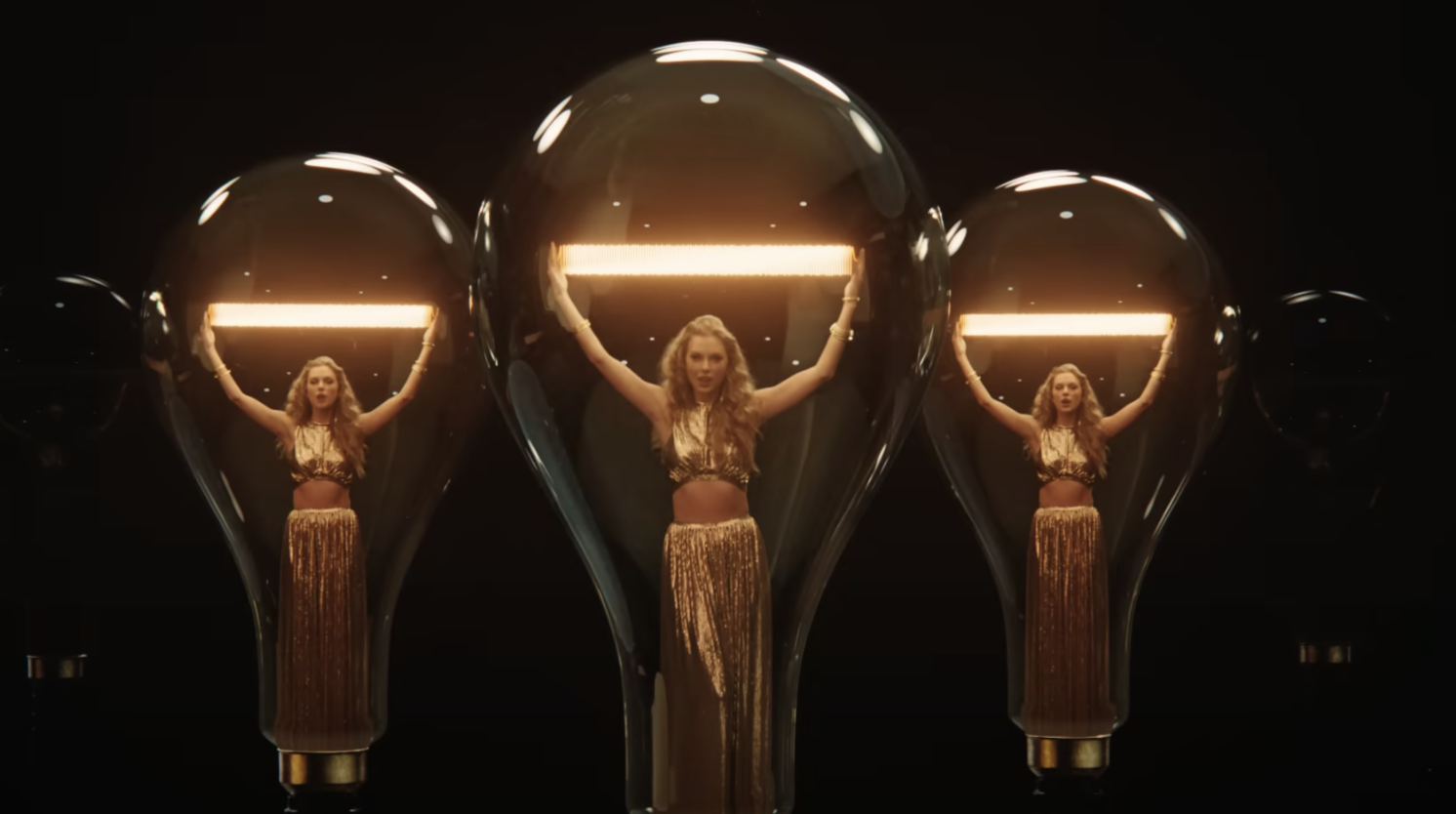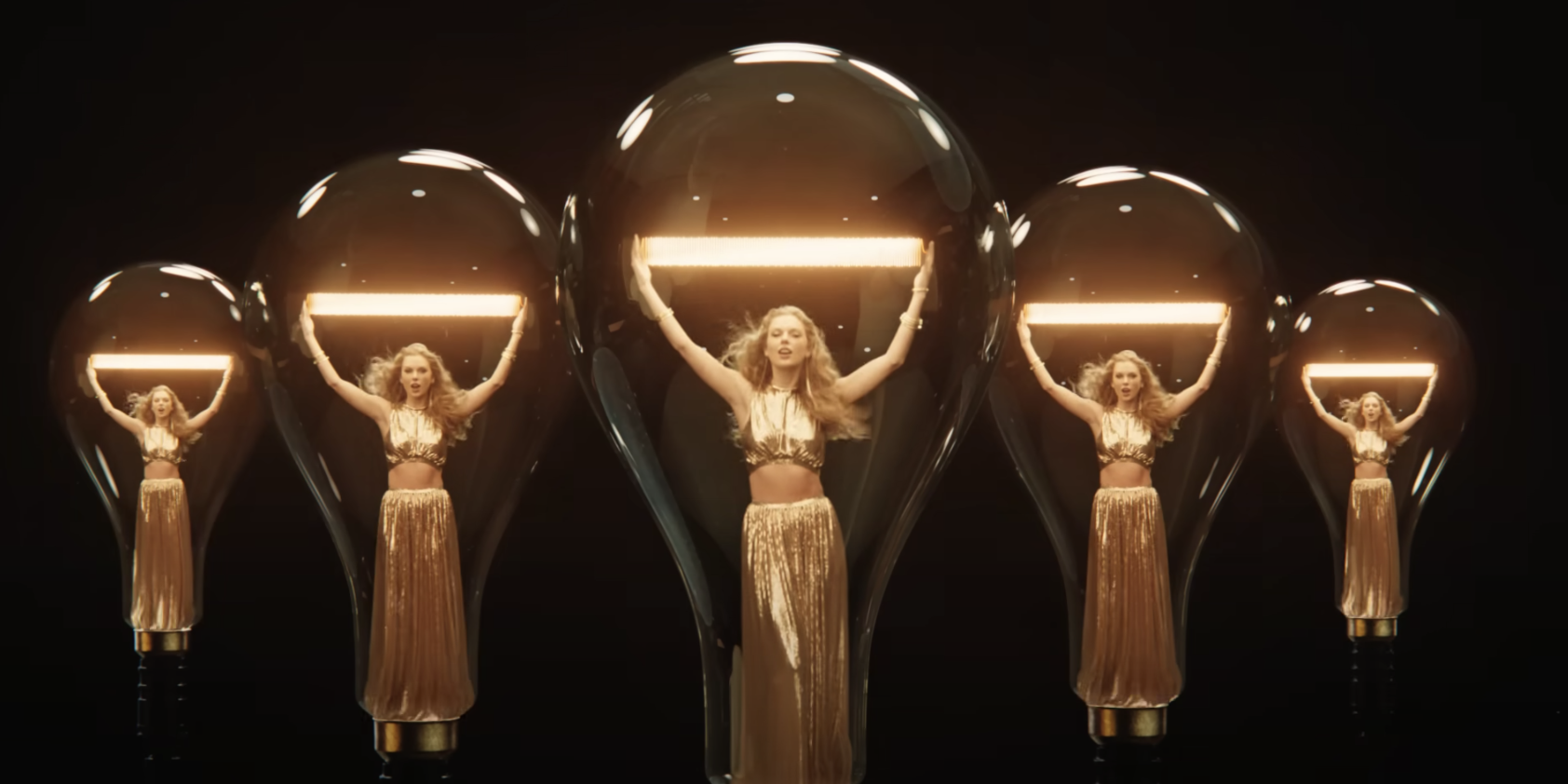 Did we miss any? Let me know in the comments below!