You probably have seen that singer Billie Eilish was the musical guest on Saturday Night Live this week.
In the performance, she crawled around on the ceiling:
A lot of people wondered how the hell she did that.
As you can see in the video, the stage itself moves throughout the performance.
The camera that films that performance moves along with the stage, which creates the illusion that Billie's walking on the ceiling and shit.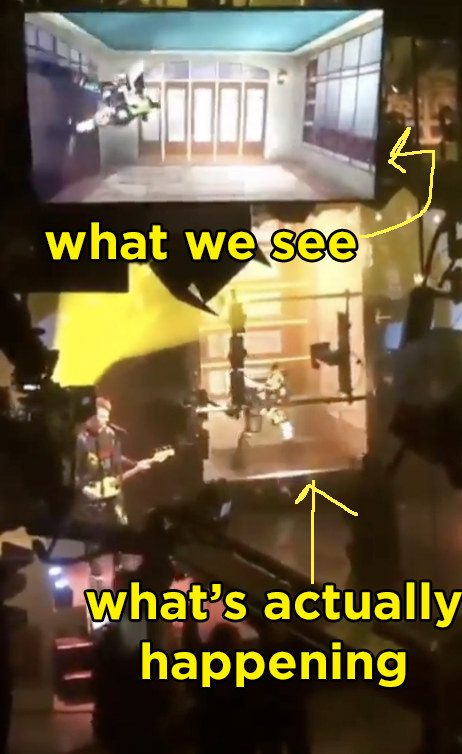 In other words, when Billie's walking on the "ceiling," she's really just walking on a floor that looks like it's the ceiling. Amazing, right?
Bravo, Billie! Seriously, that performance was badass.