You probably saw that last night, Katy Perry Instagrammed a plate of cookies and tagged Taylor Swift.
Well, I'm not sure if you're a die-hard fan, a casual fan, or if you just love drama. Either way, here's everything you may or may not have noticed in this picture. It's important, OK?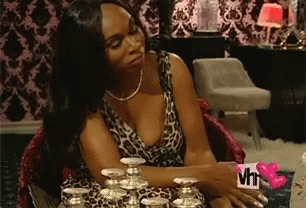 1.
The caption: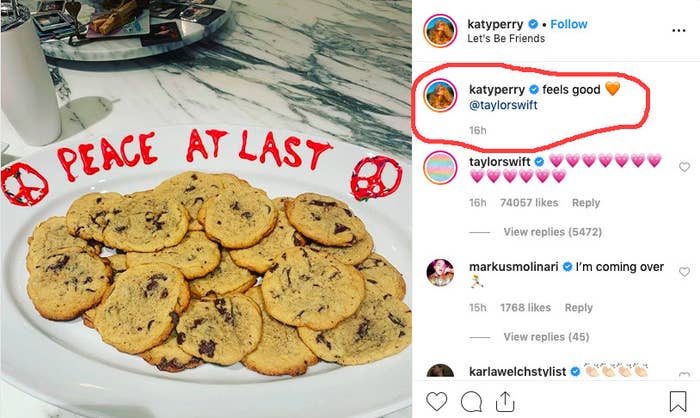 2.
The tag: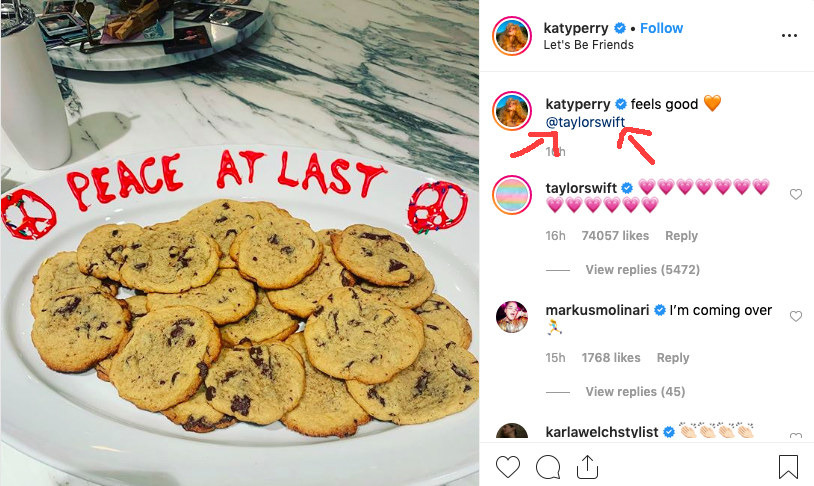 3.
The location: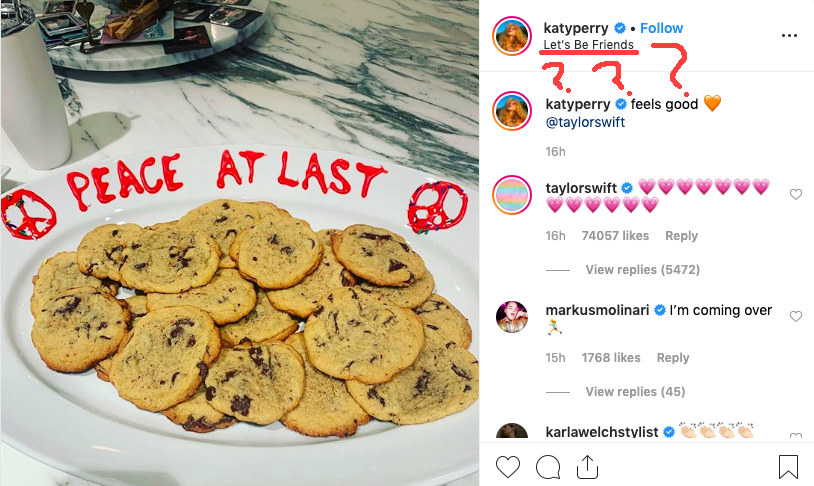 4.
"PEACE AT LAST":
5.
Red letters:

8.
The Palo Santo:

9.
Taylor liked:

10.
Taylor commented:
12.
The number of cookies:
13.
And finally, this isn't in Katy's actual Instagram. BUT, now fans have noticed that Katy and Taylor may have been hanging out all this time. In a previous Insta story, it looks like Katy was in the guitars-on-the-wall room where Taylor wrote "King of My Heart."
Ugh, here's to forgiveness, their friendship, and PLEASE a collab. Bye!