You know the drill.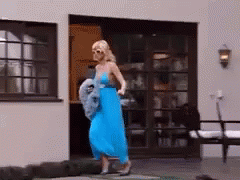 Someone came for Chrissy Teigen and she came right back at them.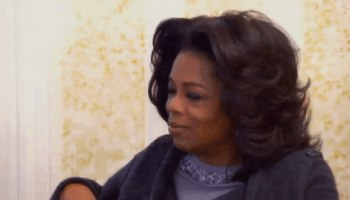 Here's what happened. Chrissy — along with Janelle Monaé, Viola Davis, Kamala Harris, and more — graced Glamour's Women of the Year covers.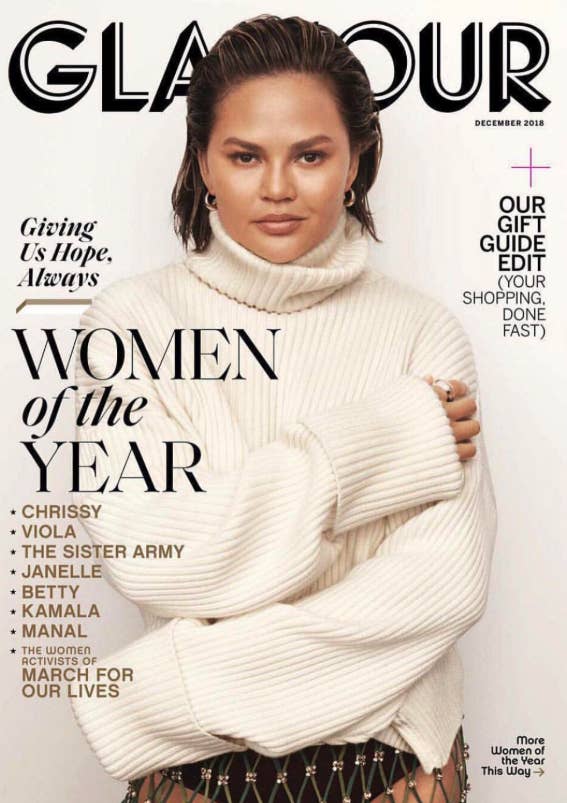 Of course, because the internet can be a wretched place of hatred, someone said this about Chrissy, @-ing her.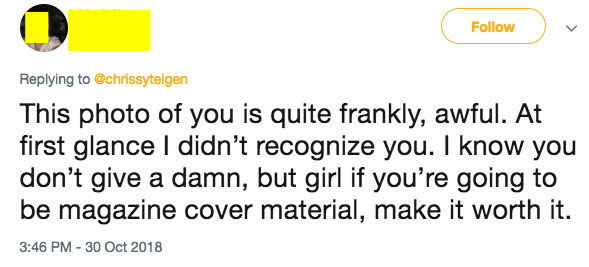 And when you @ Chrissy, she sees it. And she replies. Which she did.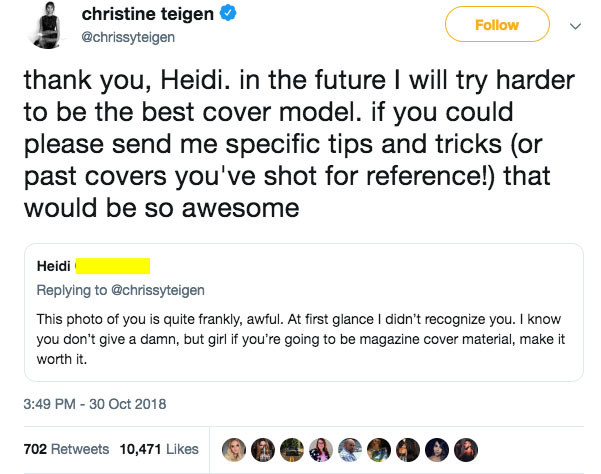 That sarcasm. YES!!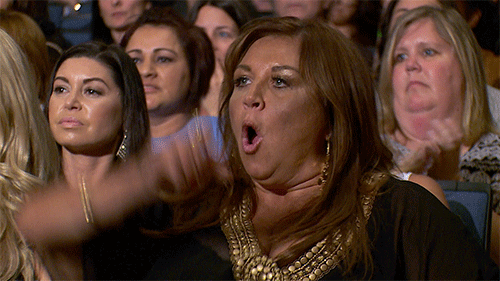 Trolls, take note. Do not come for Chrissy unless she sends for you. Bye!