One of the lyrics read, "In two months you replaced us / Like it was easy." It appeared to reference Selena's ex, Justin Bieber, and his wife, Hailey Bieber. People were into the line:
But last night, it seemed like Hailey wasn't as into it as Twitter. Right after Selena dropped the song, Hailey posted a screenshot of a song by Summer Walker called "I'll Kill You" on her Instagram story.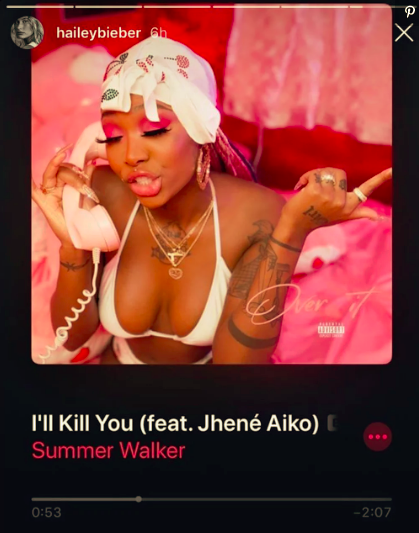 People immediately thought it was directed at Selena and were like, "REALLY???????"
However, Hailey denies that the two are even related. She commented on a now-updated JustJared post, saying this:

Since the song dropped, Justin has also posted an update. On Instagram, he shared this picture, so interpret that how you'd like:
And Selena seemed to subtly address Hailey's post with this note on Instagram: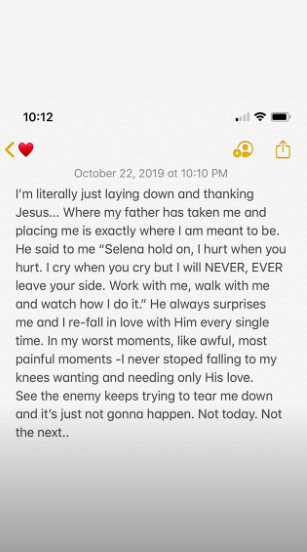 "See the enemy keeps trying to tear me down, and it's just not gonna happen. Not today. Not the next..."
Yes, Selena! And congrats on your new song. It's a bop. <3