So you probably know that Kim Kardashian has been rockin' gray hair recently.
And before that, she was blonde:
Yep, she also posted a video on Twitter, saying, "Hey, guys. Do you like my new pink hair?"
Tbh, we should've seen this coming, considering she tweeted this yesterday:

And she's already shutting down rumors of it being a wig: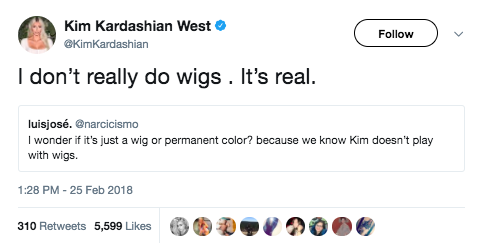 I think Kim's hair is awesome. Let me know what you guys think in the comments. Bye!