This year, the Golden Globes were...a lot. Normally, I round up awkward moments from this show, but this year, there were both awkward AND uncomfortable moments to watch.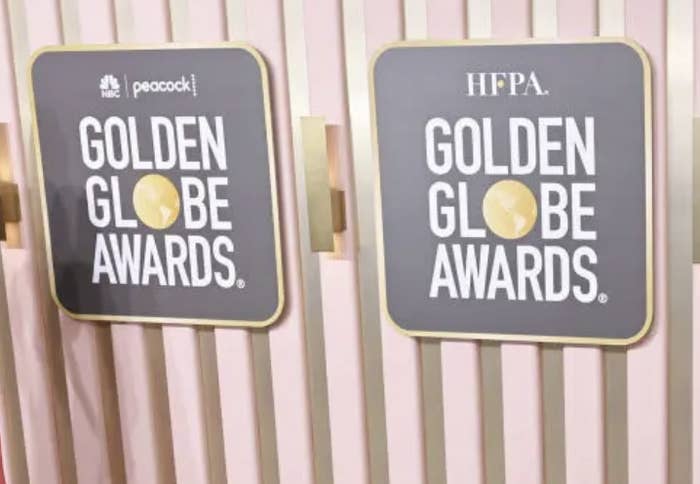 1.
Jerrod Carmichael had an INTENTIONALLY awkward opening monologue. Like immediately, he told everyone to be quiet:
2.
He then called out how the Hollywood Foreign Press hadn't had a Black member until George Floyd's death — which was an important note. But people awkwardly laughed because they were expecting a comedic opening: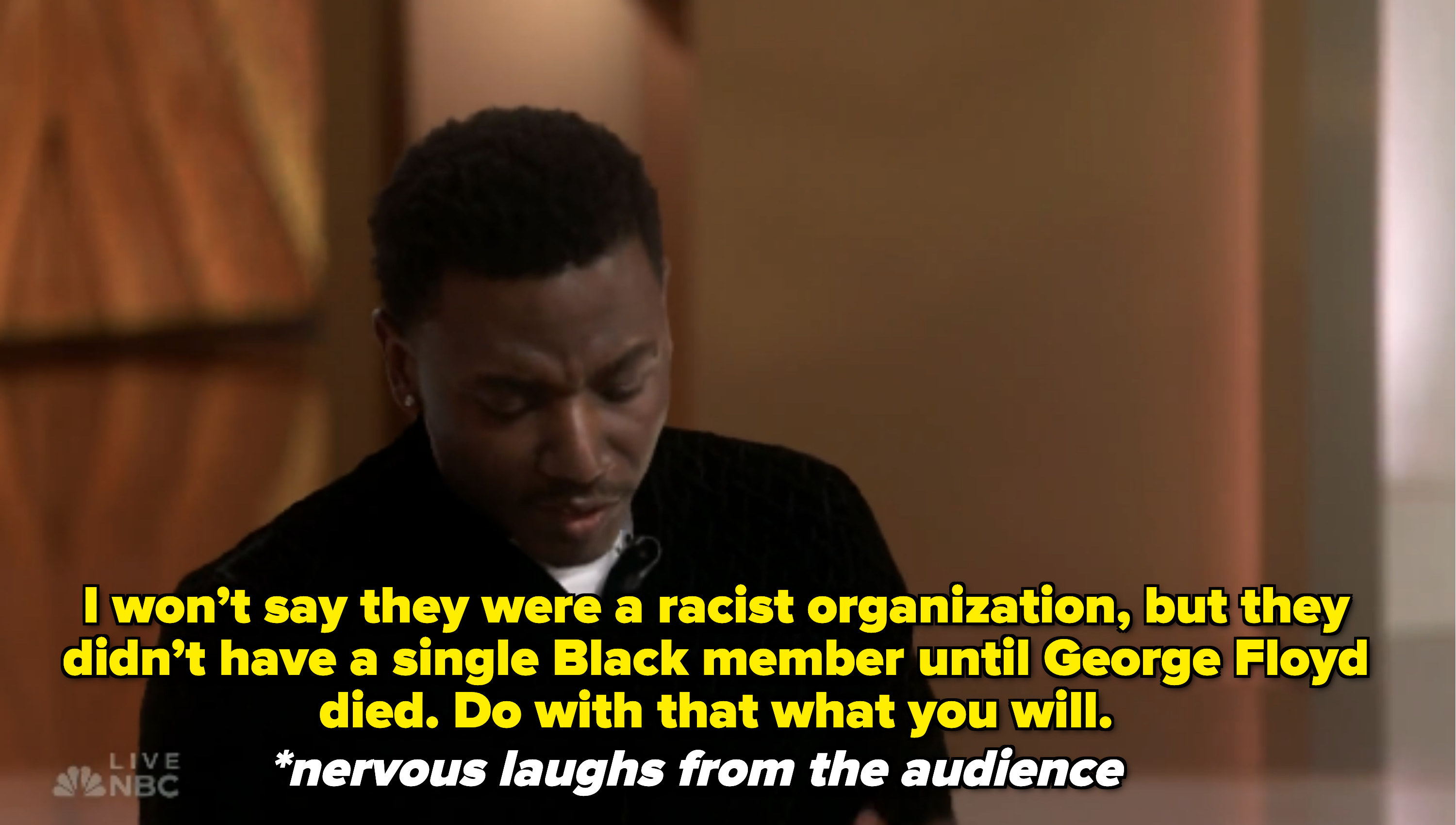 3.
During his acceptance speech for Best Original Song, M. M. Keeravani tried to say a few more words in his speech, and then gave up because he was queued off the stage by music: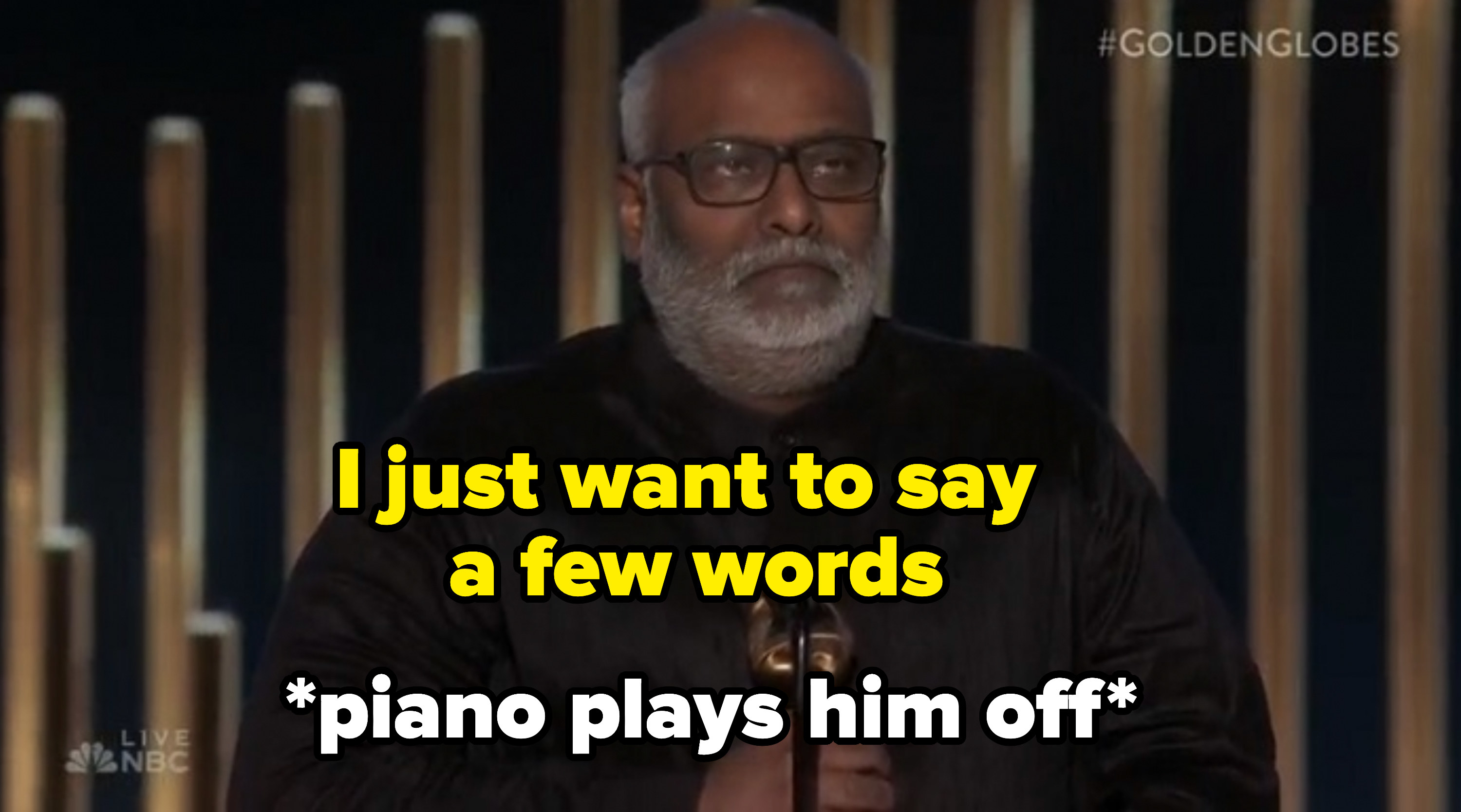 4.
Quinta Brunson — a WINNER! — was seated super far from the stage, and had to do, like, a longass two-minute walk to get to the stage!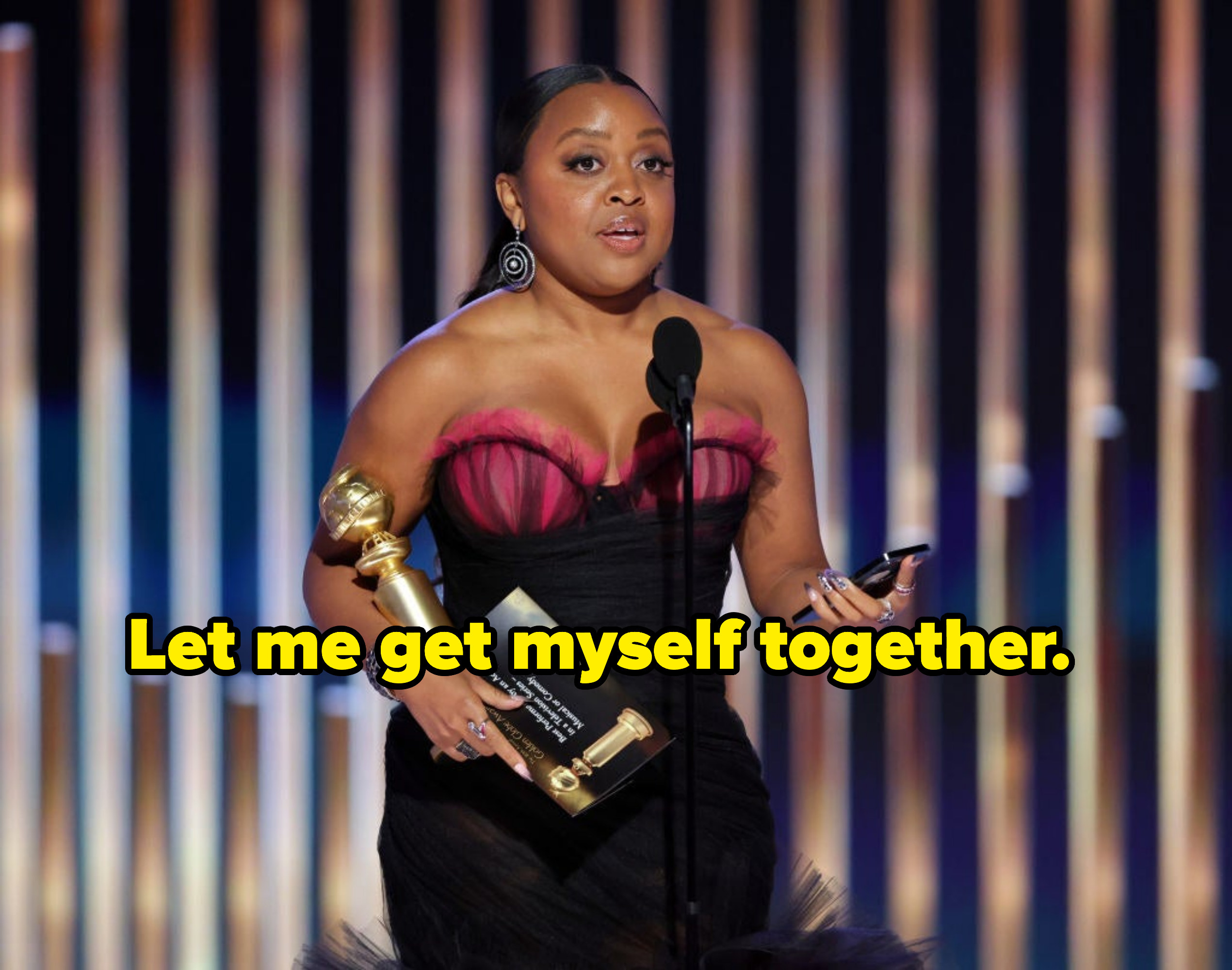 5.
In fact, people pointed out that a lot of the winners were noticeably far away and took forever to get to the stage!
6.
During his acceptance speech, Colin Farrell told Ana de Armas he cried himself to sleep after watching Blonde — and she just smiled and nodded: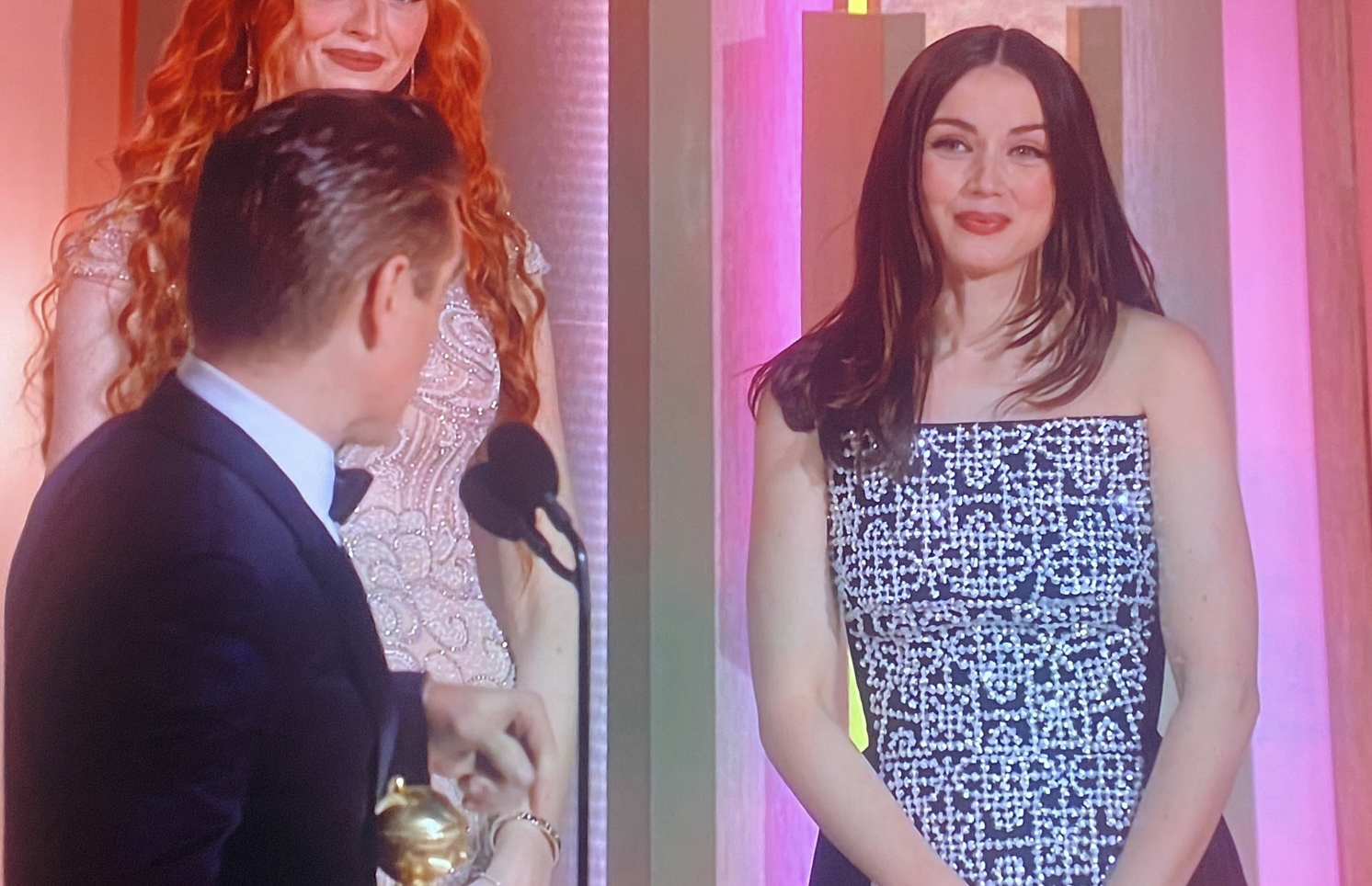 7.
And then he called out the music queuing him off the stage: "You can forget that piano!"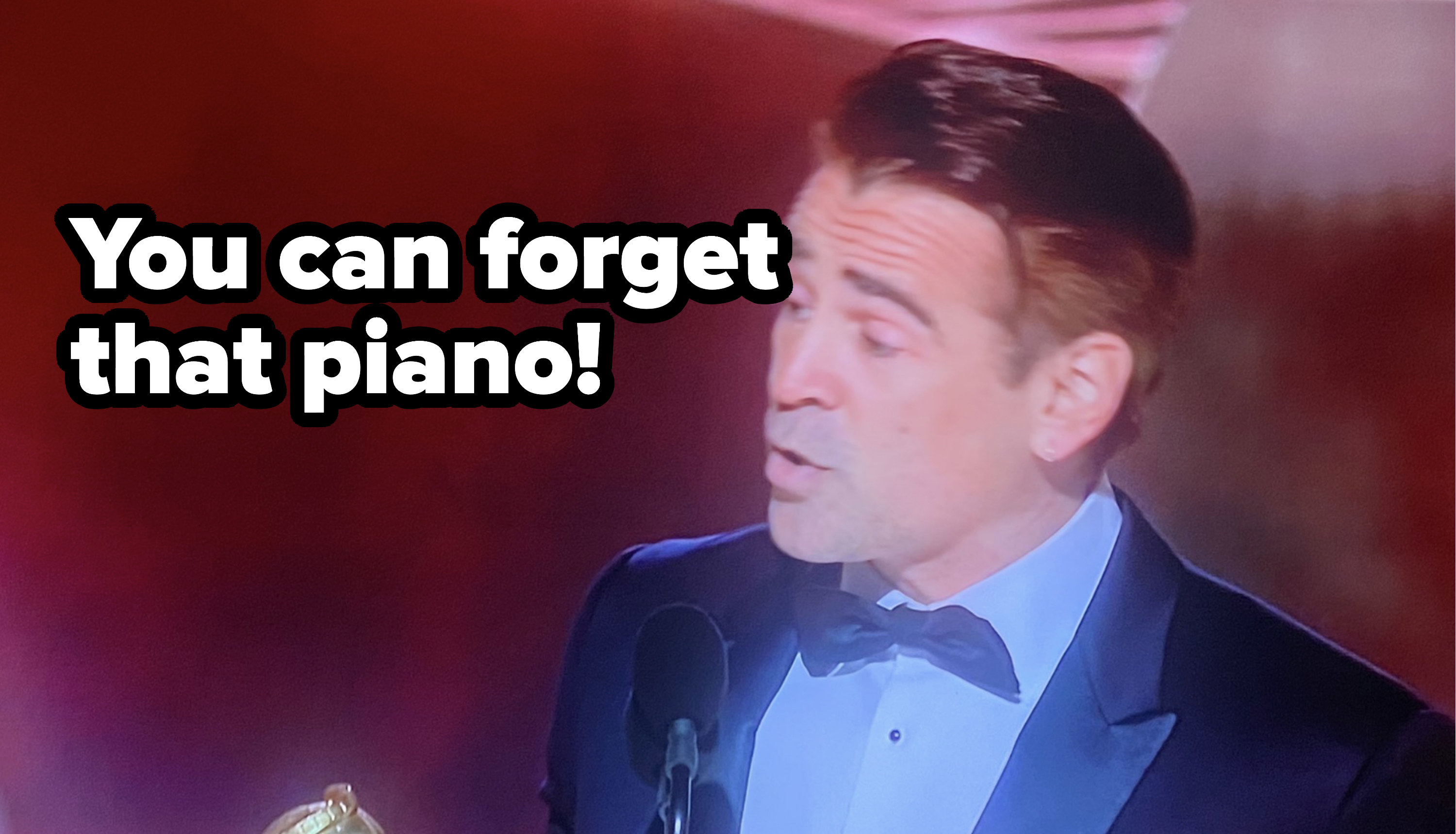 8.
And Michelle Yeoh told the music player to shut up, too:
9.
People noticed that Claire Danes looked, well, not thrilled to be there: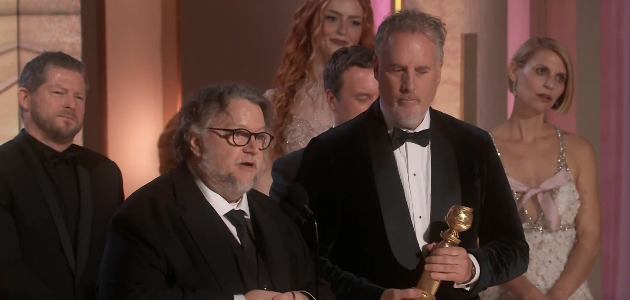 10.
Jerrod made this suuuuper controversial joke about Sc*entol*gy, and everyone gasped:
11.
And toward the end of the show, Jerrod made a joke about Will Smith that fell kinda flat: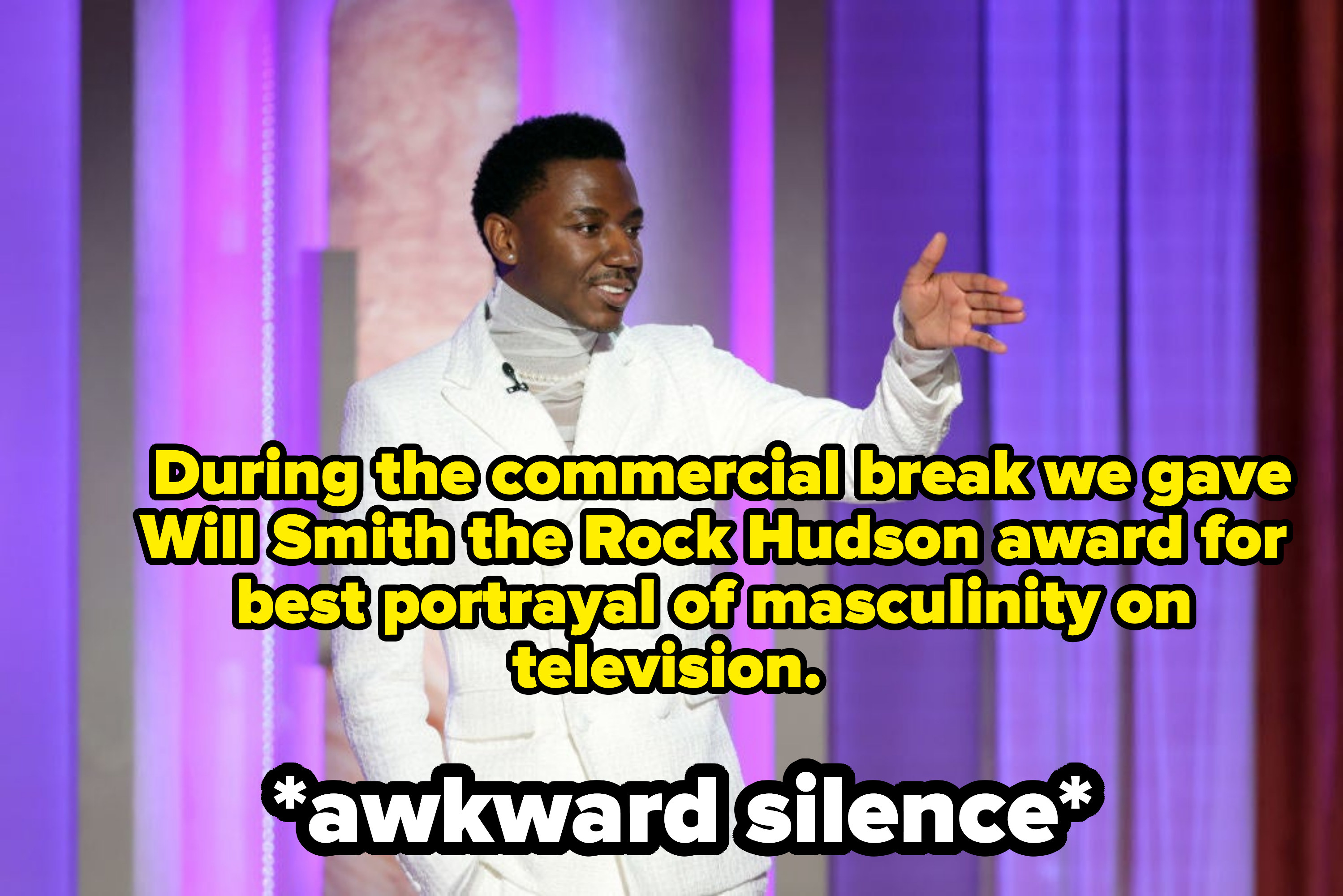 12.
He also said this irreverent joke about Whitney Houston: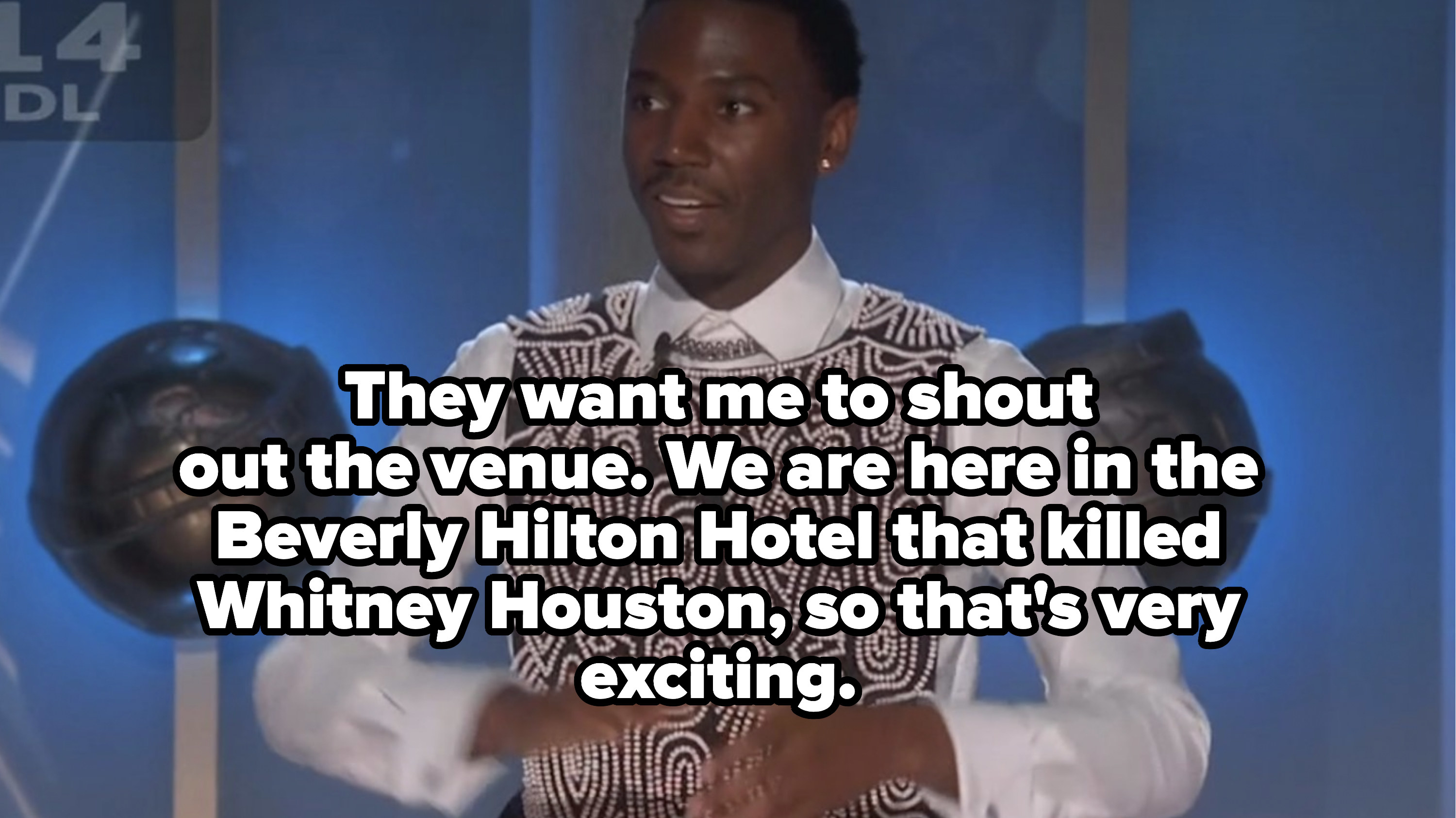 13.
Mike White, the writer of The White Lotus, thanked Jennifer Coolidge while calling out the other actors (who are present!) that passed on the role of Tanya:
14.
And lastly, this adorably awkward moment from Jennifer Coolidge when she had to put down her award because it was too heavy: