So, I love Gigi Hadid. I love her fashion sense, her unintentional way of being a meme, and the way she says "slay" all the time now.
I also love Bella Hadid. I love the way she walks the runway, how she stops for pics with fans, and her delectable NA drink Kin.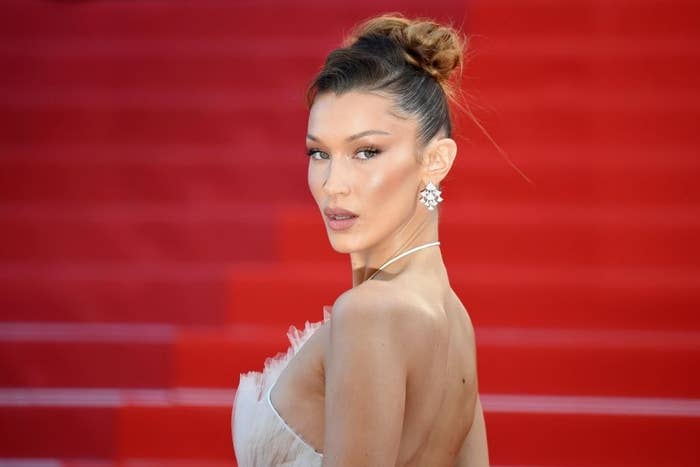 Anyway, we got a rare glimpse into the supermodel duo's sister relationship on Next in Fashion, Gigi and Tan France's Project Runway–like show where a group of unbelievably talented designers compete for $200,000.
In the fifth episode, the designers had to create designs that spoke to the Met Gala camp theme. And Bella was the guest judge.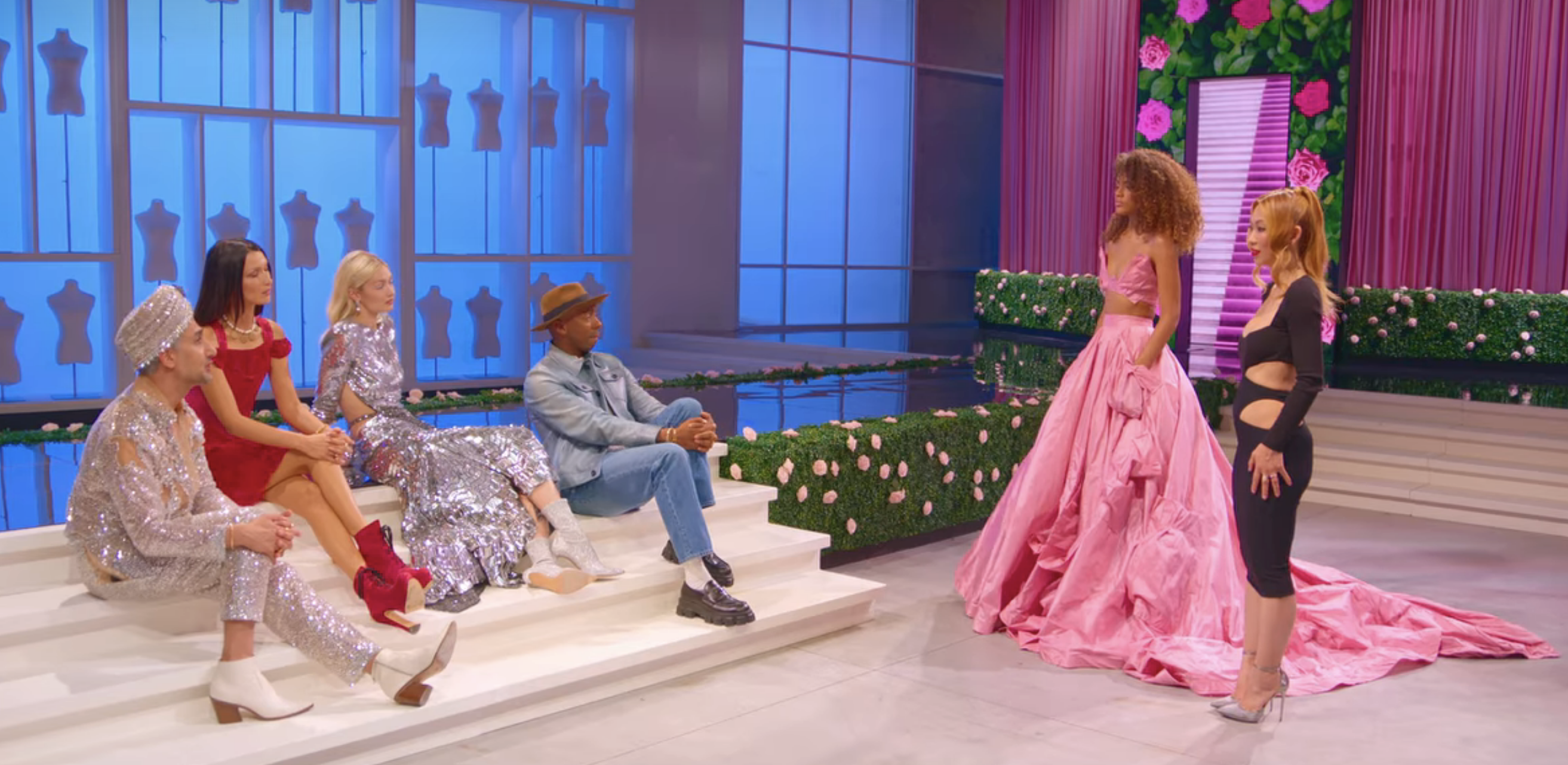 The judges were torn about one designer Amari's design, which was made with a bunch of bows. Gigi wasn't totally thrilled with it, but Bella loved it. "Amari, the top half, for me, was perfection," Bella said. "I love the way the neck is."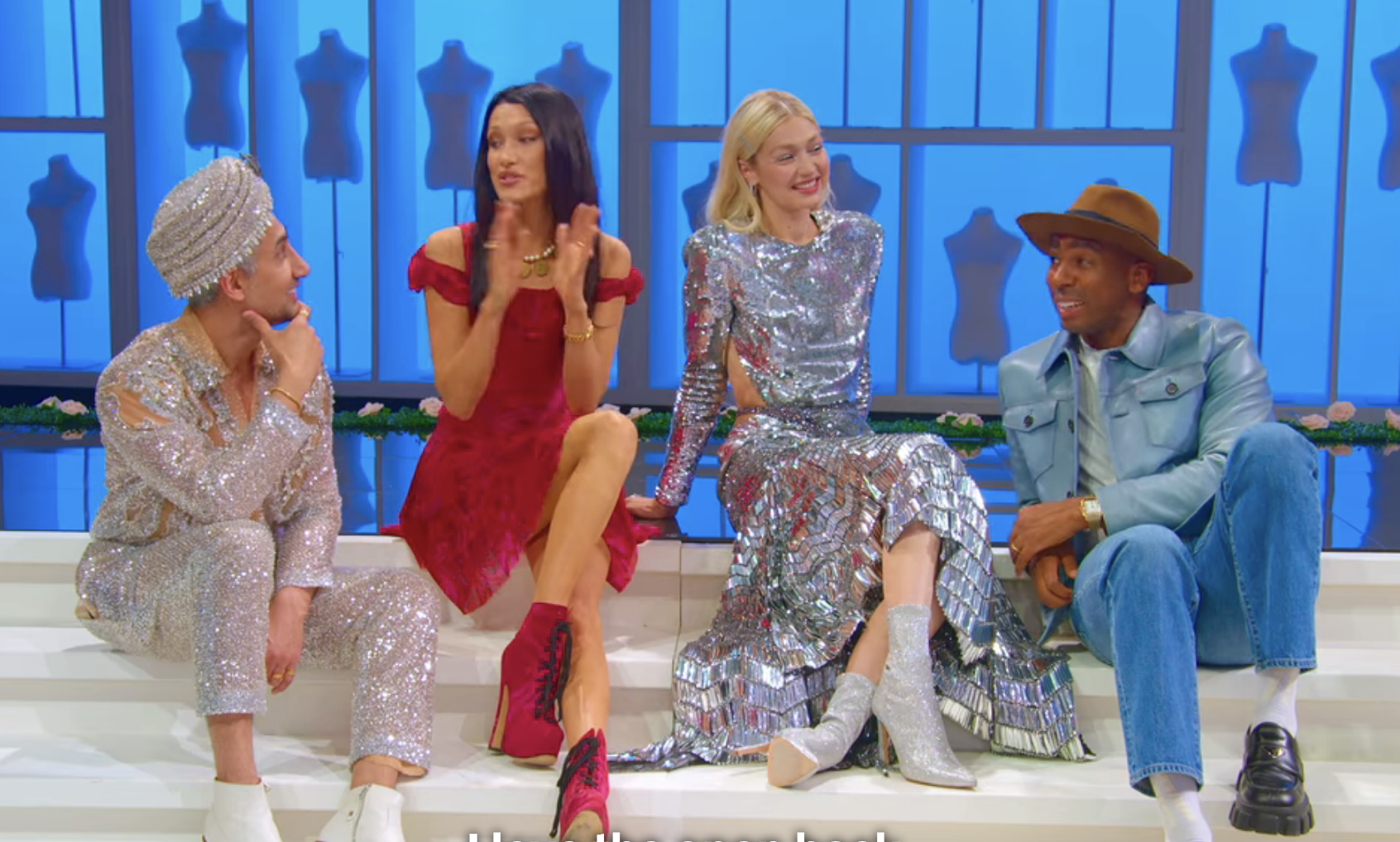 "I love the open back. And I really love the skirt, you guys," Bella said, referencing how the judges had earlier said the skirt didn't work. "The more I look at it, the ruching of the front of it—"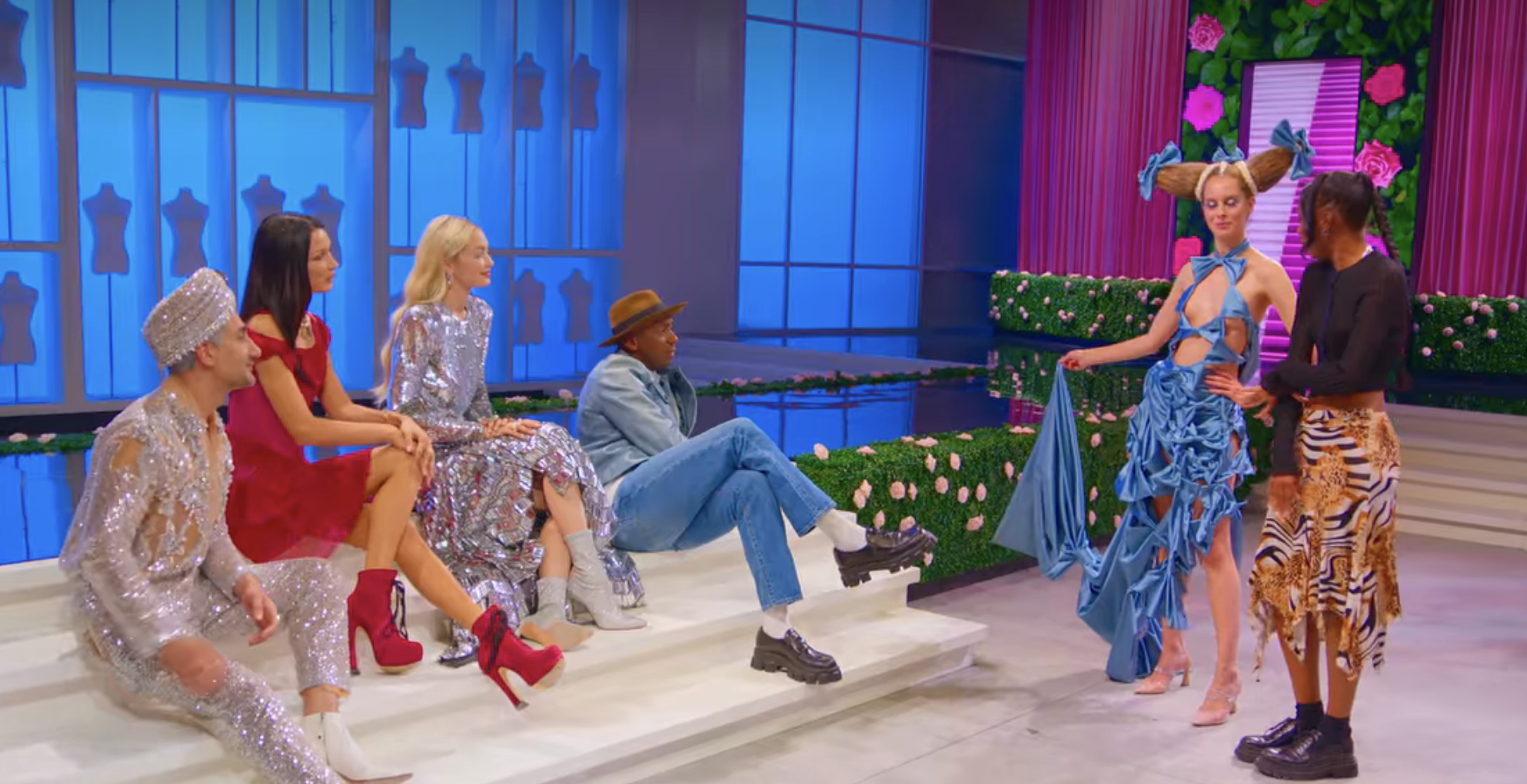 But then Gigi cut in with "But that's when it's standing still."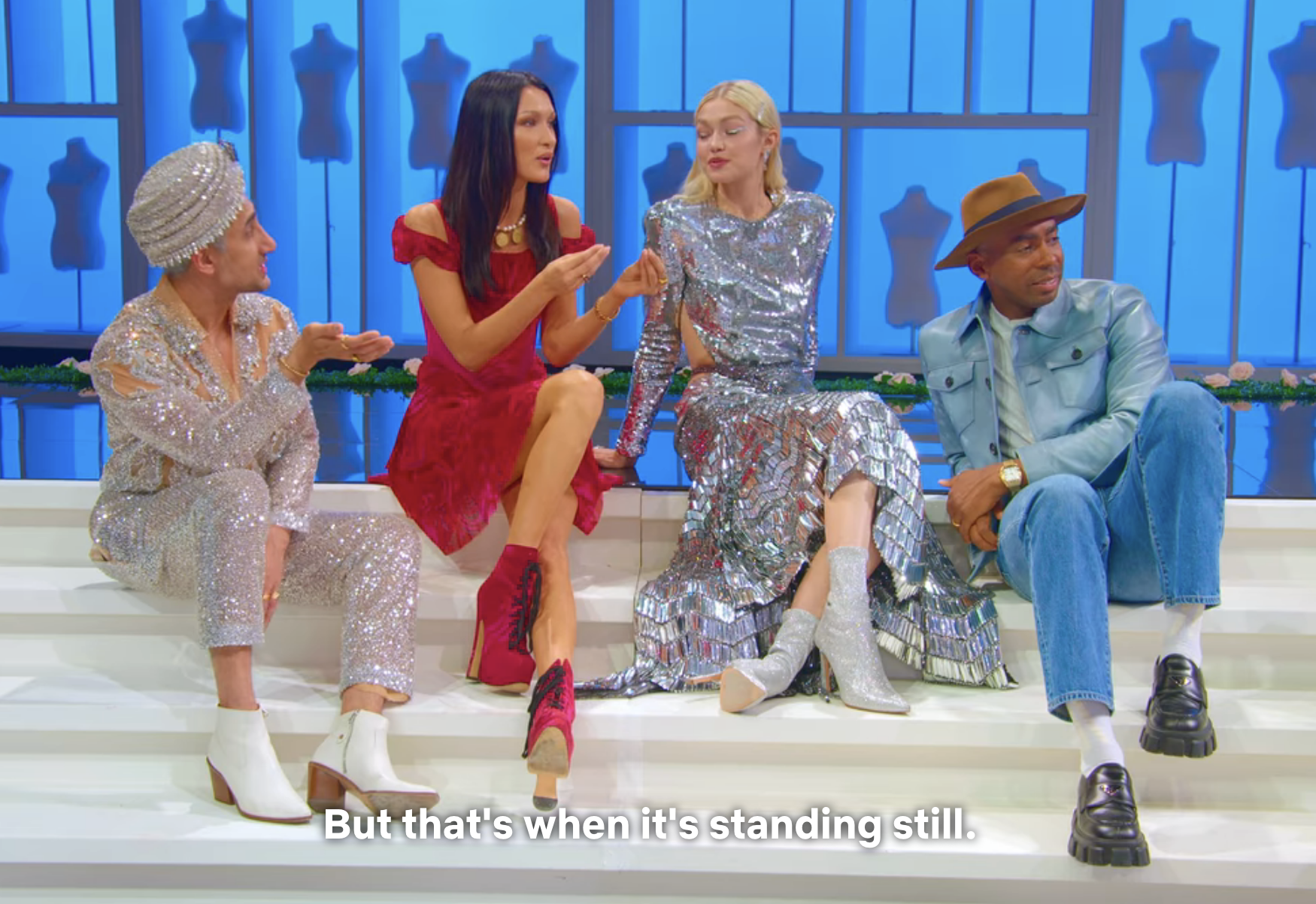 "You can't just make a look that just stands there," Gigi said.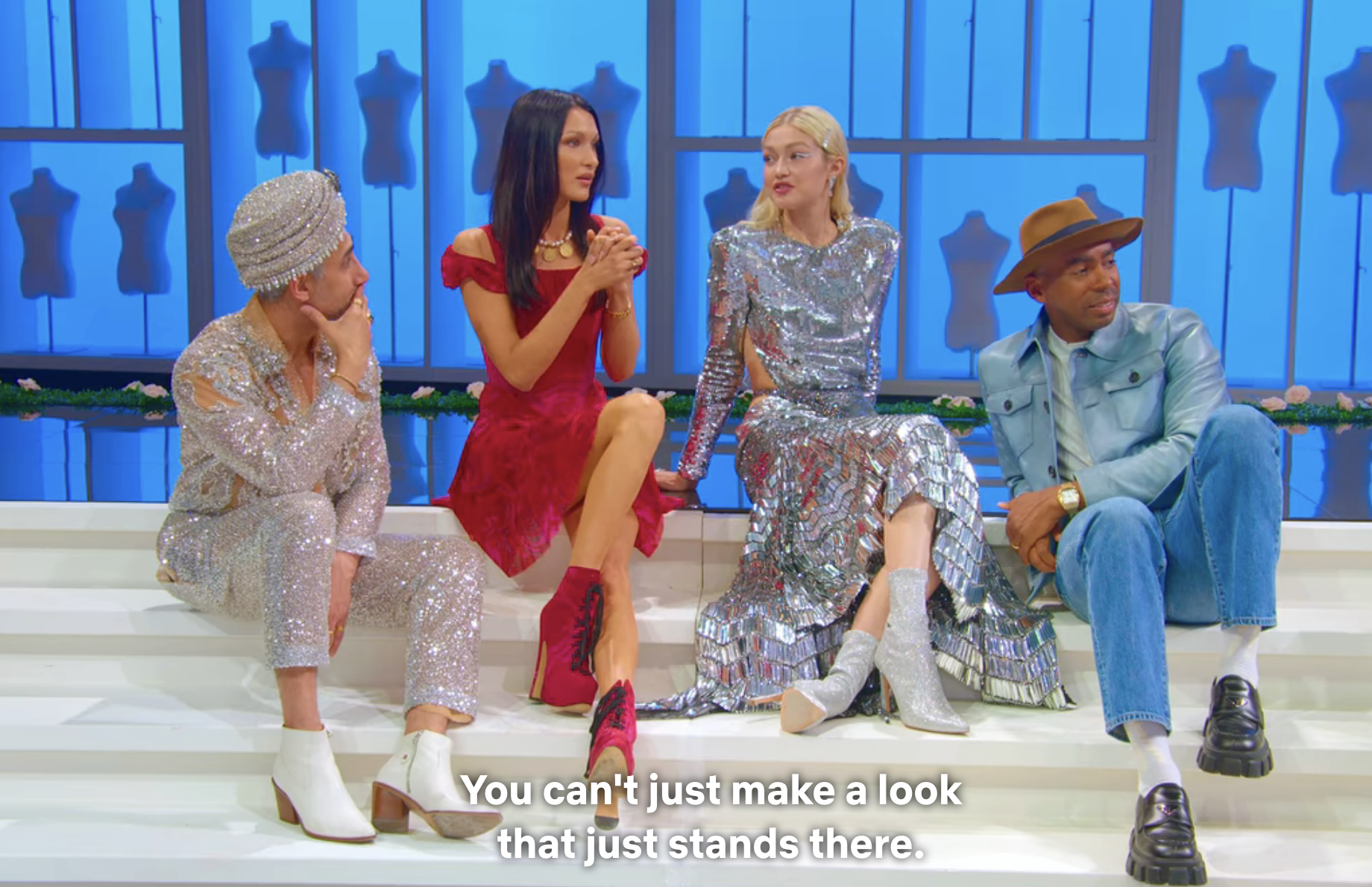 "You wouldn't wear it how it is," Gigi said to Bella.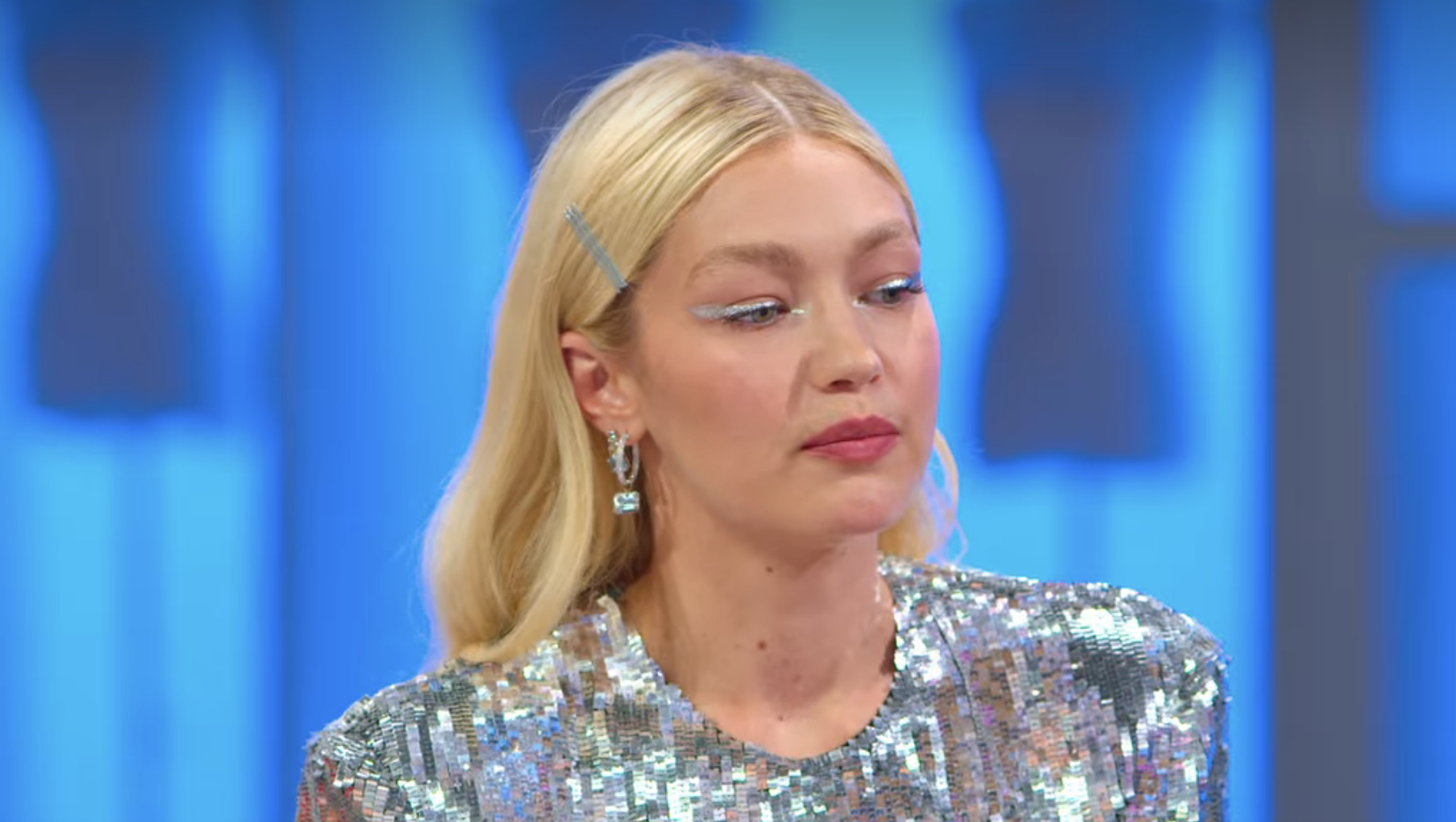 "I would put it with a jean and I would—"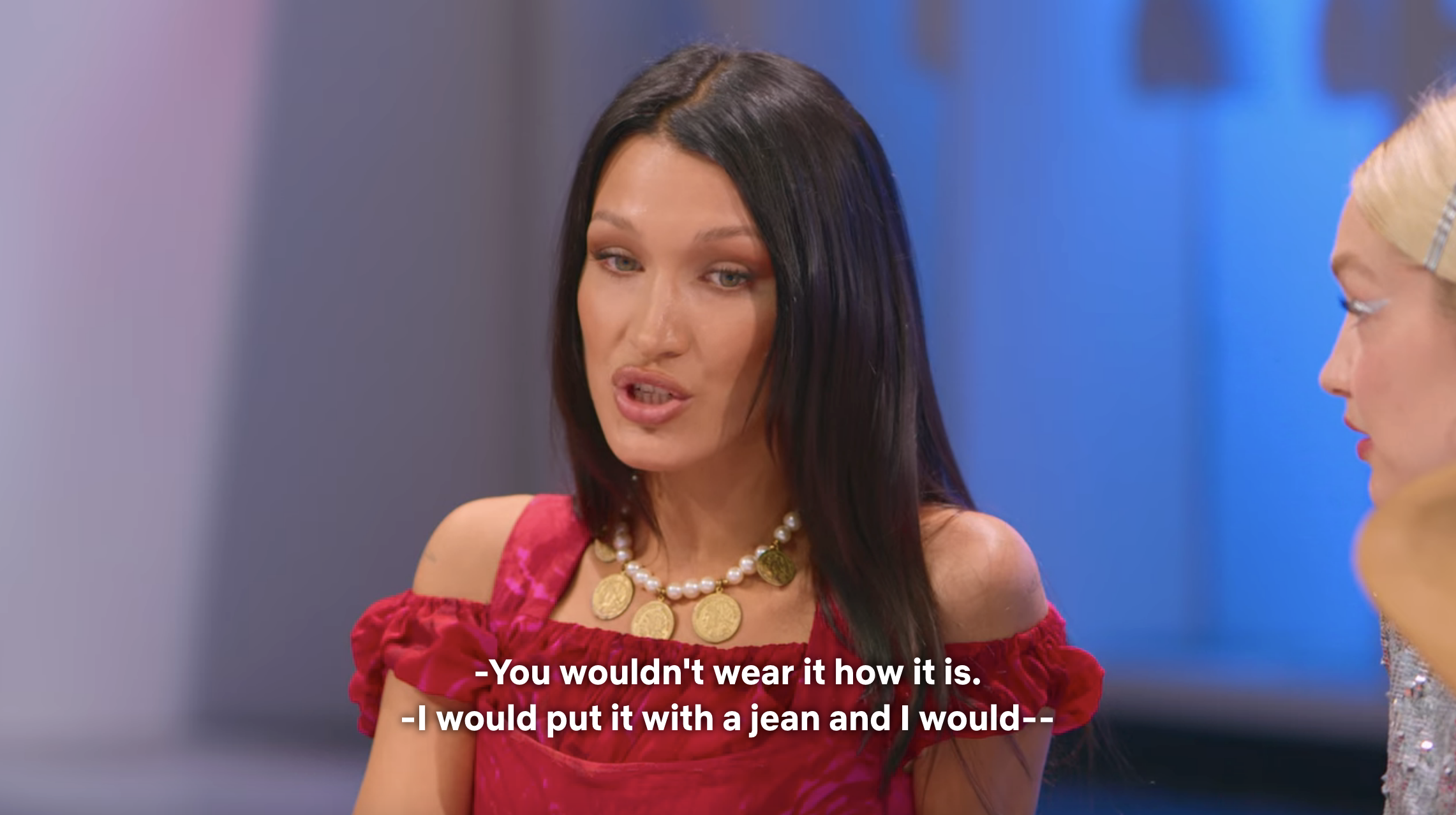 But then Gigi cut her off, as sisters do. "But that's not what she showed us..."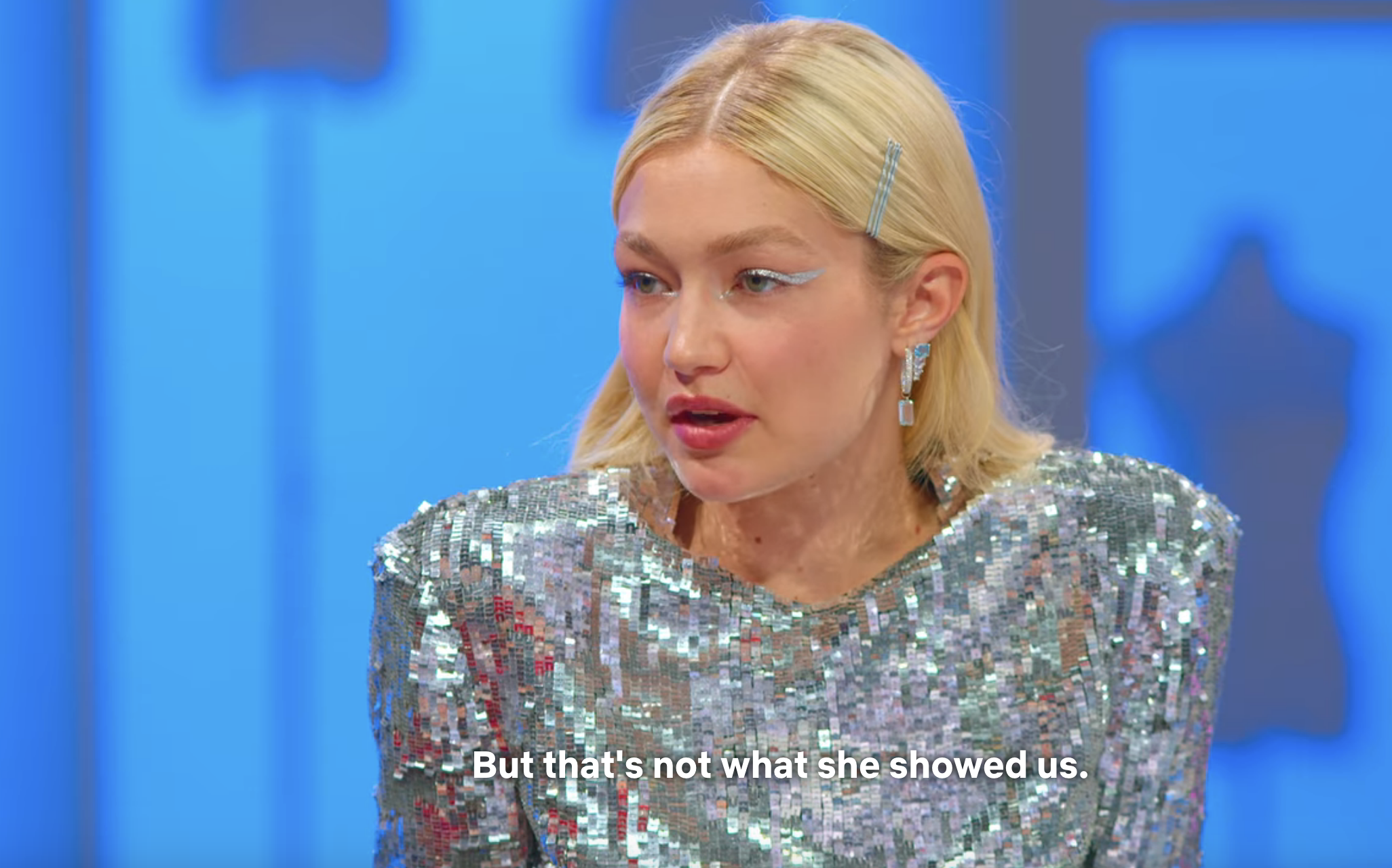 "Well, I style myself. I can style her," Bella retorted.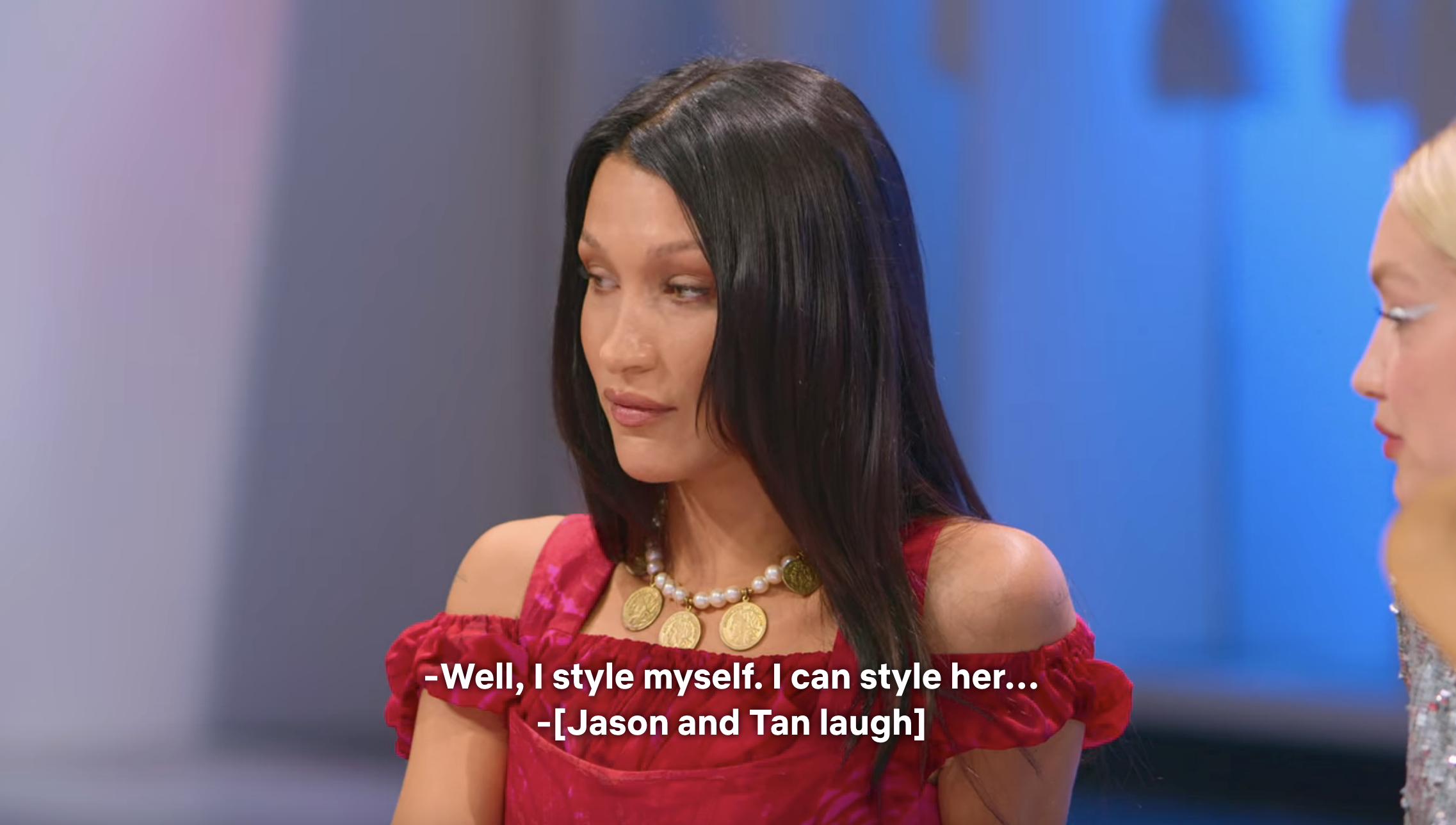 "Now, you guys are seeing what I've been seeing for 25 years," Bella said, referring to Gigi's retorts.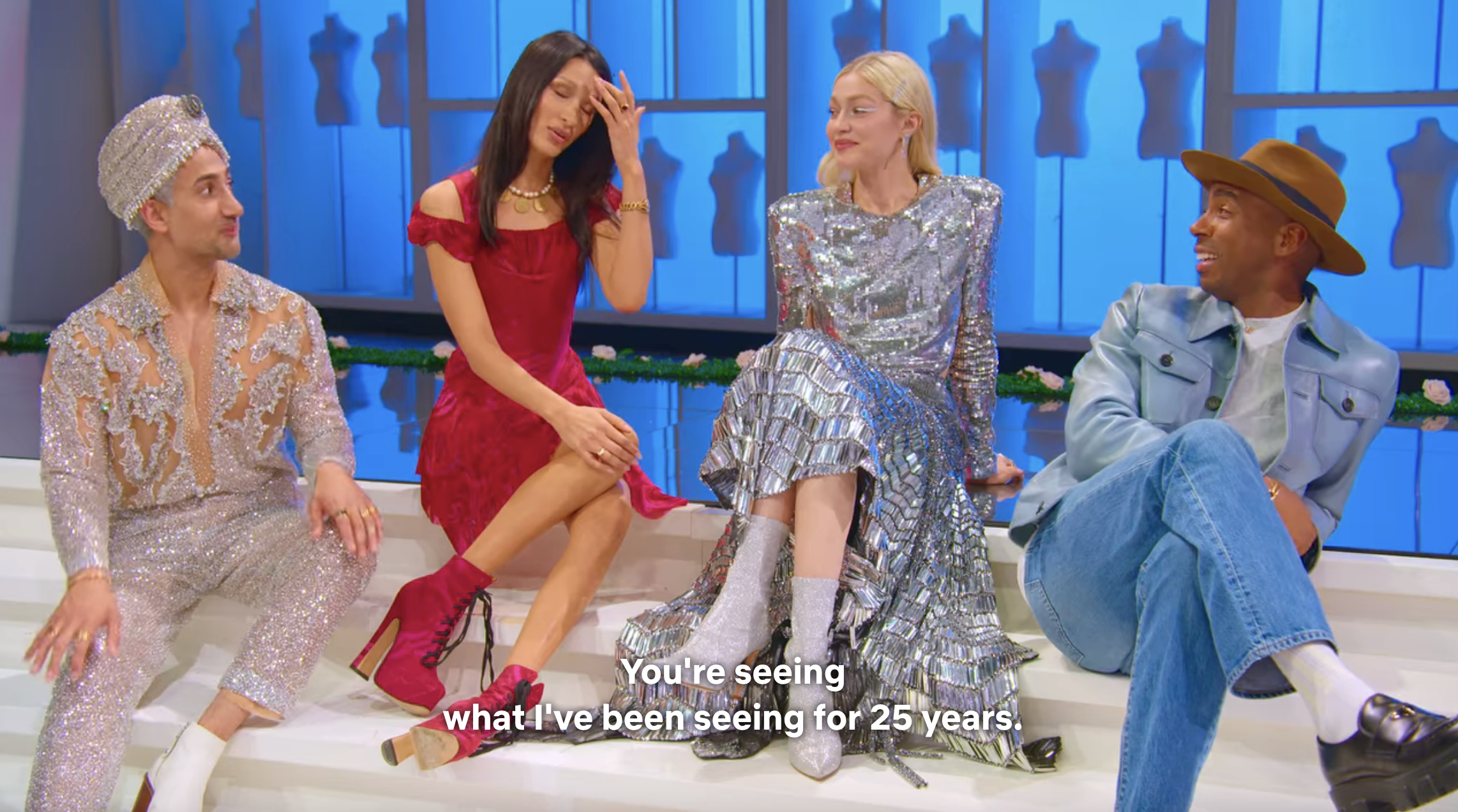 But props to them. If that were me and my brother, I know things would've escalated.
Right after, though, Gigi gave her a sisterly wink, and they laughed it off. Diplomatic queens.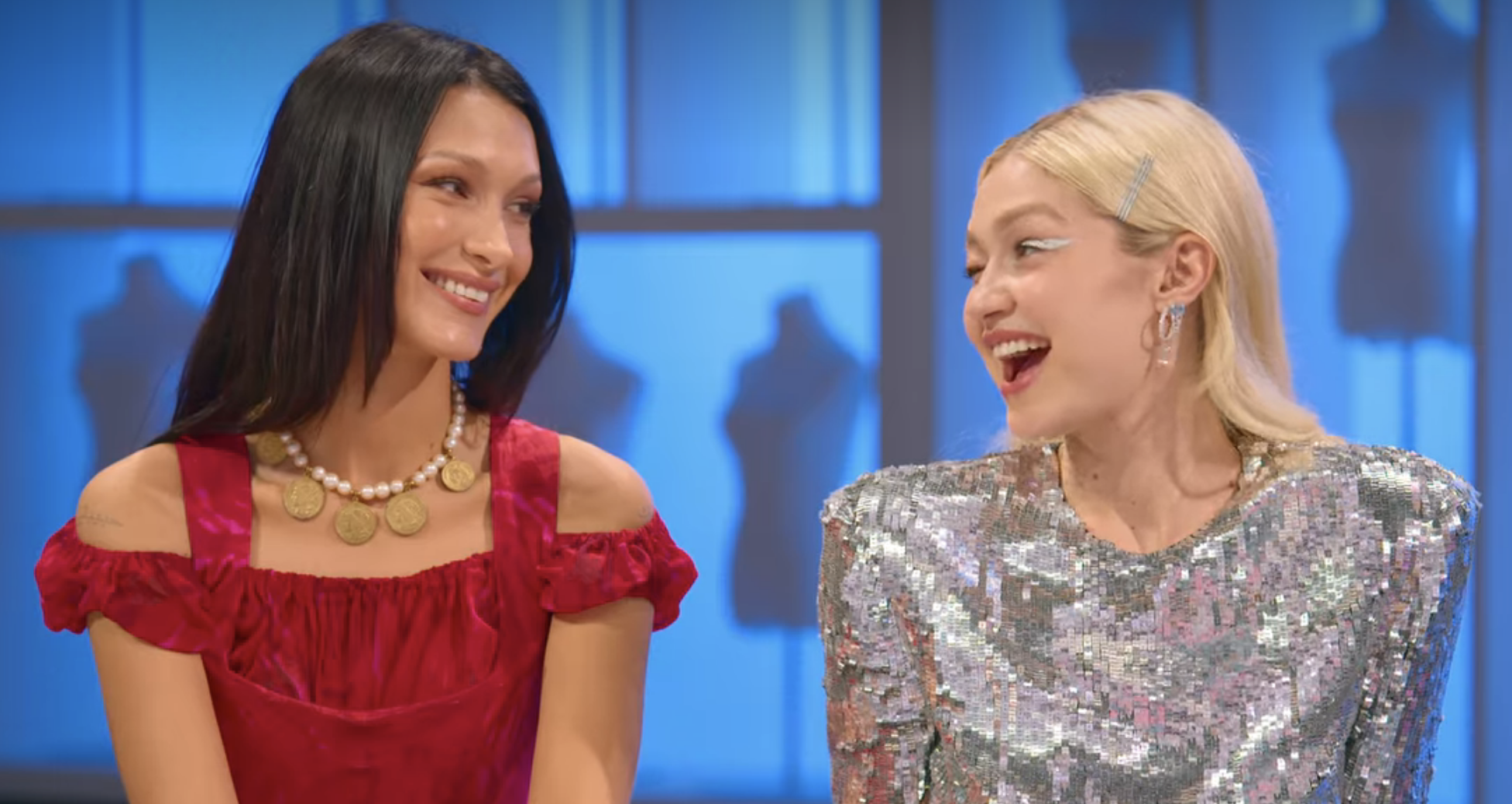 Honestly, though, this show is amazing, and I'm randomly obsessed with it. You can stream all the episodes now on Netflix.