She's literally Wonder Woman.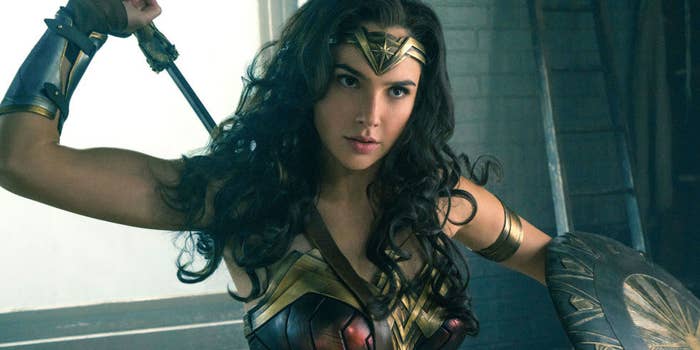 Well, their worlds collided on Saturday when Gal let Ryan know Deadpool stole Wonder Woman's signature pose.
"Dude stole my look!! 😉🙅‍♀️😈 ," Gal captioned the Instagram, tagging Ryan.
I mean, it does like like he's copying Wonder Woman's signature/iconic pose to me...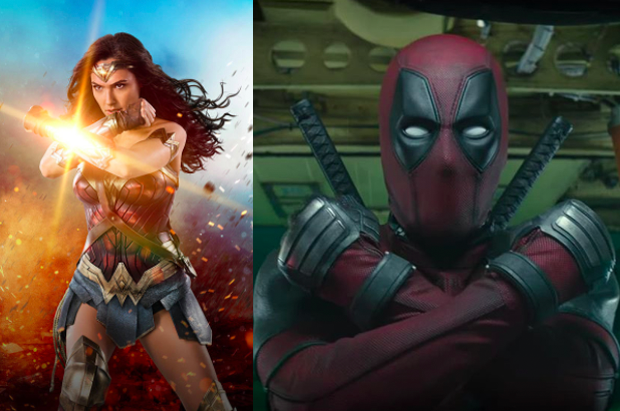 And Ryan even admitted it on Twitter.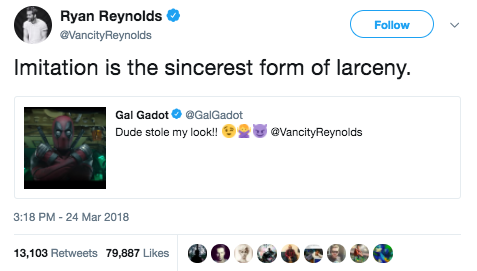 "Imitation is the sincerest form of larceny." LOL
And wait, he also admitted it on Insta.

So, that's settled. Ok bye!