14 People Who Should Be Banned From ALL Group Projects
"Hey guys, I have jail tomorrow until Sunday. Can we talk about the assignment on Sunday?"
3.
This presumptuous girl:
6.
This guy, who's too busy:
8.
And this guy, who can't even do the group project group chat without messing up:
12.
This jokester: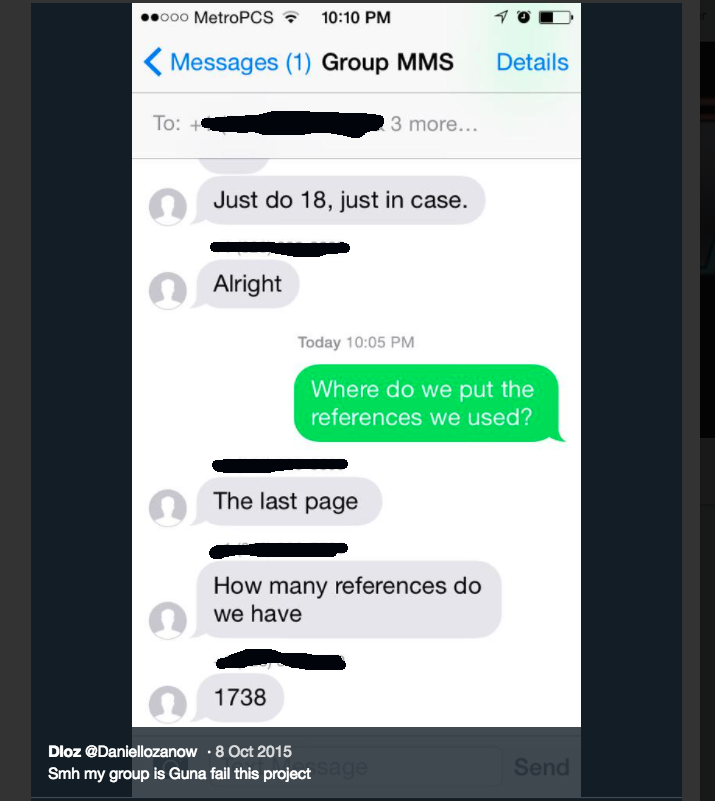 14.
And lastly, ALLLLL of these intense people: