15 Times Ellen DeGeneres Wasn't Afraid To Stand Up For What She Believed In
"When you mess with Oprah, you mess with me."
2.
When she shut down this homophobic woman on Oprah:
4.
When she said this about Donald Trump: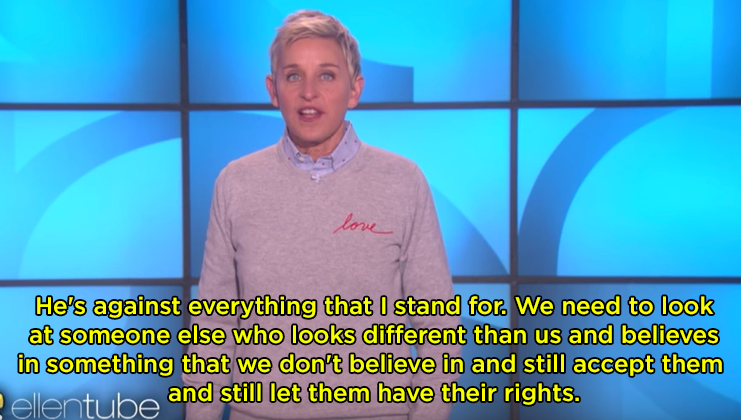 7.
When she was critical of Elton John's reaction to her coming out:
During the time, because there was so much talk about it, everyone was just sick of it. I had only done the cover of Time magazine, a primetime special with Diane Sawyer and Oprah — those were the only three places I talked — people were reporting on reports and reports. Even Elton John said, "Shut up already. We know you're gay. Be funny." I had never met him and I thought, "What kind of support is that from a gay person?"