1.
This girl's little brother delivered his girlfriend her Valentine's Day gift: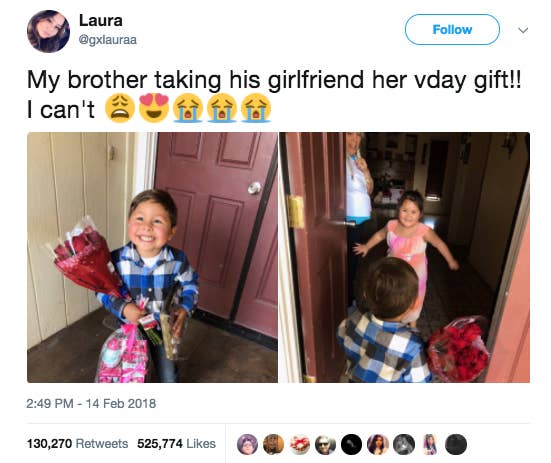 2.
And this father dropped off flowers to his daughter at school:
4.
This father found texts from his youngest daughter to her late grandpa:
5.
And this dad texted his daughter for clothes to give to his student, whose parents aren't accepting:
6.
This amazing in-store performance by Ghetto Spiderman happened:
7.
People went all out for Black Panther:
8.
Including Lupita Nyong'o and Letitia Wright, who posted this fire freestyle:
9.
This man had the best reaction to his phone call going through on his phone:
10.
This professor went viral for his hilarious way of greeting his classes every day:
11.
Americans were super iconic at the Olympics:
12.
Someone said Will Smith didn't know the words to lyrics to "La Bamba," and he responded in the best way:
13.
Dogs everywhere celebrated the Lunar New Year:
14.
This couple proposed to each other on the same day: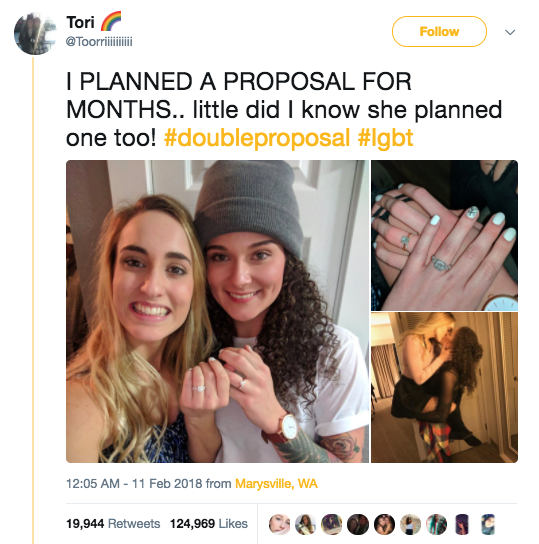 15.
And last but not least, this 93-year-old woman had the best reactions to her training: