Eminem Said He's On Grindr And People Are Like OMG
Hmmm.
Rapper Eminem gave an interview with Vulture, where he opened up about his dating life.
"Since my divorce, I've had a few dates and nothing's panned out in a way that I wanted to make it public," he said. "Dating's just not where I'm at lately."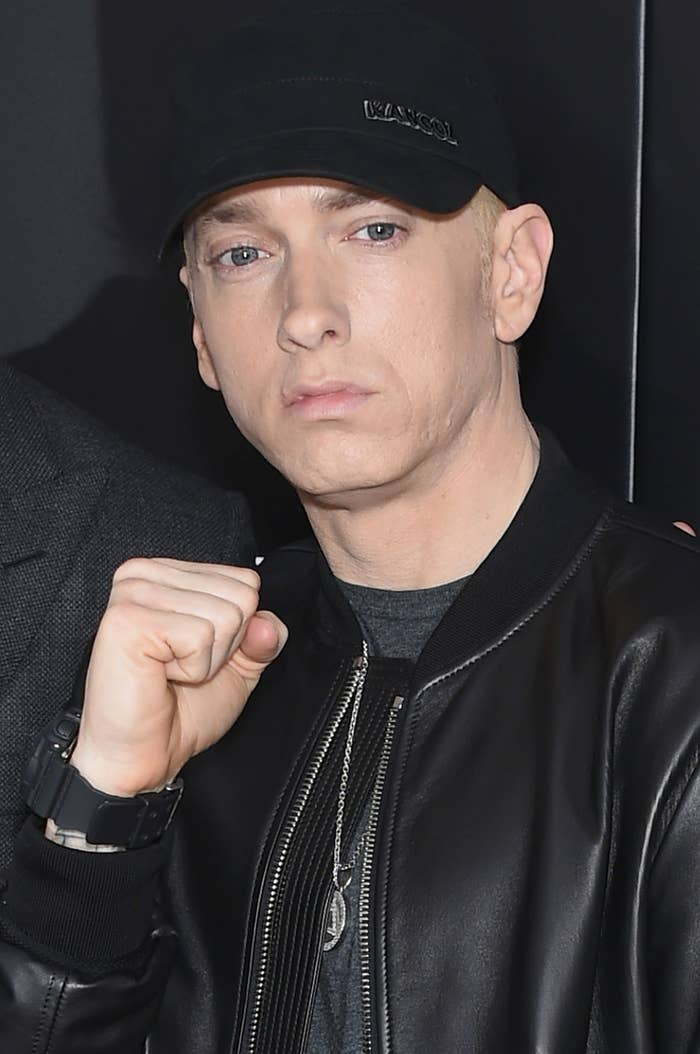 Ok, pretty standard interview answer for Eminem so far — until he was asked if he uses any dating apps. Here's what he said:
Yeah, Tinder. And Grindr. I also used to go to strip clubs.
"Yeah, Tinder. And Grindr." For those of you who don't know, Grindr is a "social networking app for gay, bi, trans, and queer people to connect."
Obviously, people were confused — especially considering his previously problematic lyrics:
Some said it's Eminem's way of making a joke:
We've requested comment from Eminem's team.