And again on "When The Music Stops," rapping, "I done came way too far in this game to turn and walk away, and not say what I got to say. What the f-ck you take me for a joke? You smokin crack? Before I do that, I'd beg Mariah to take me back."
Mariah cleared up any rumors of dating when asked by Larry King, saying, "I hung out with him, I spoke to him on the phone. I think I was probably with him a total of four times. And I don't consider that dating somebody."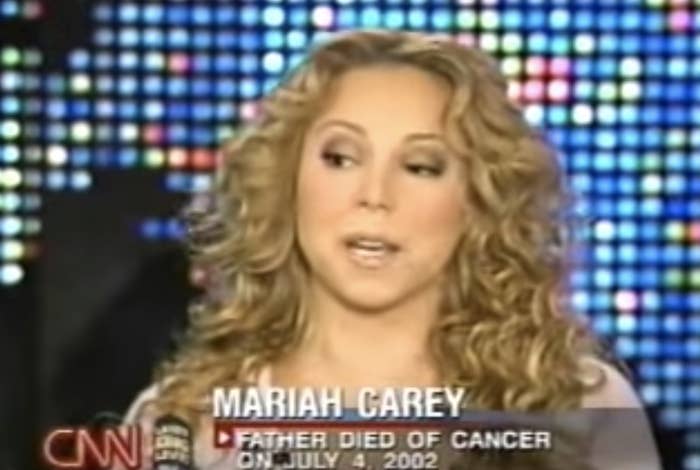 And to Oprah, saying "I talked to him. I spoke with him a few times, whatever. In terms of having an intimate relationship with men, I can name them all on one hand, and he ain't on the hand."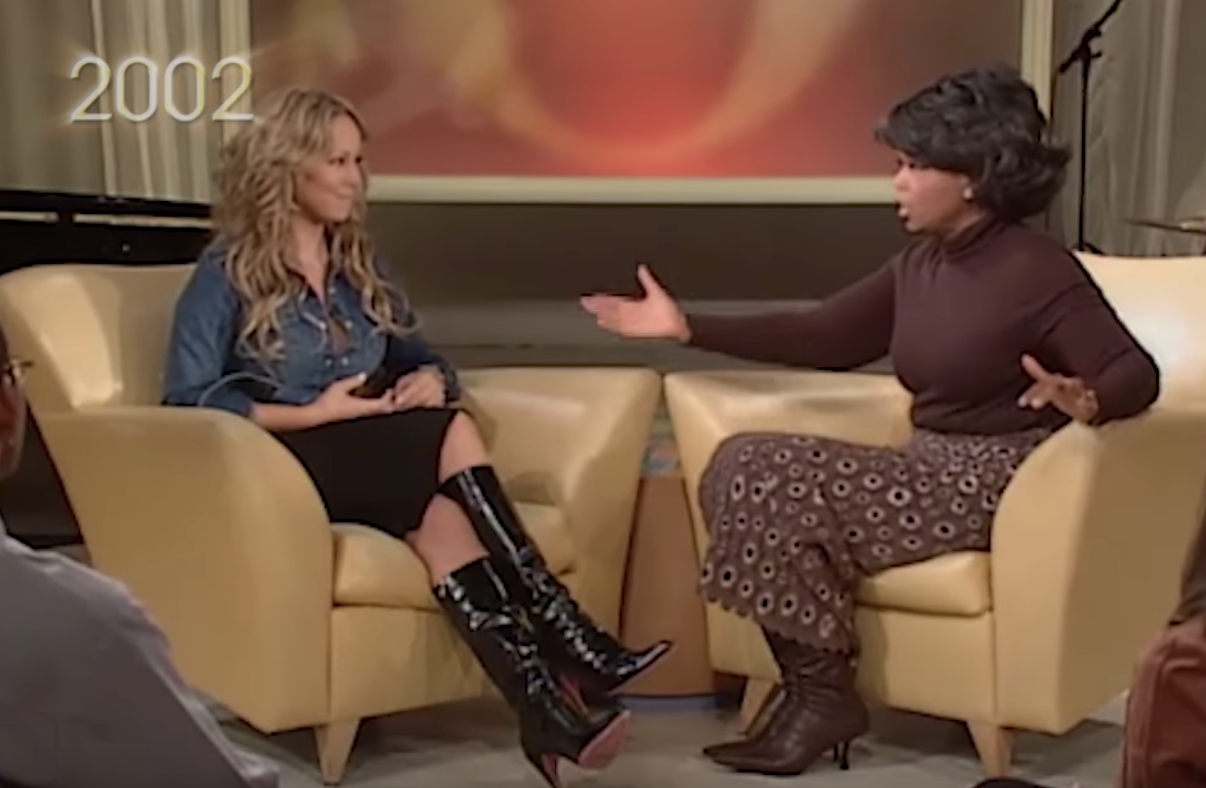 Mariah then released her song, "Clown," which is a gorgeous song that reflects on the drama and shades Eminem:

Eminem caused more drama after by doing the following:
- Releasing Mariah's alleged personal voicemails (NOT OK, BREACH OF PRIVACY)
- Dissing Mariah in another song, "Bagpipes from Baghdad" saying to her then-husband "Nick Cannon, I wish you luck with the fucking whore."
Mariah then released her iconic, multiplatinum single, "Obsessed," which served a girl-power anthem and a shady brush-off to Eminem's gross comments about her.
Well, Mariah hasn't responded and Eminem rapped on another song this week — nearly a decade after "The Warning" — and dissed Mariah again. The song's called "Lord Above."
"I know me and Mariah didn't end on a high note / But that other dude's whipped — that pussy got him neutered," he rapped. "Tried to tell him this chick's a nut job before he got his jewels clipped."
Eminem, Mariah is a little busy right now headlining her mega-successful "All I Want For Christmas Is You" tour.
She's also a mother, like, lay the fuck off. Here she is with her kids, as she receives a Guinness World Record for "AIWFCIY."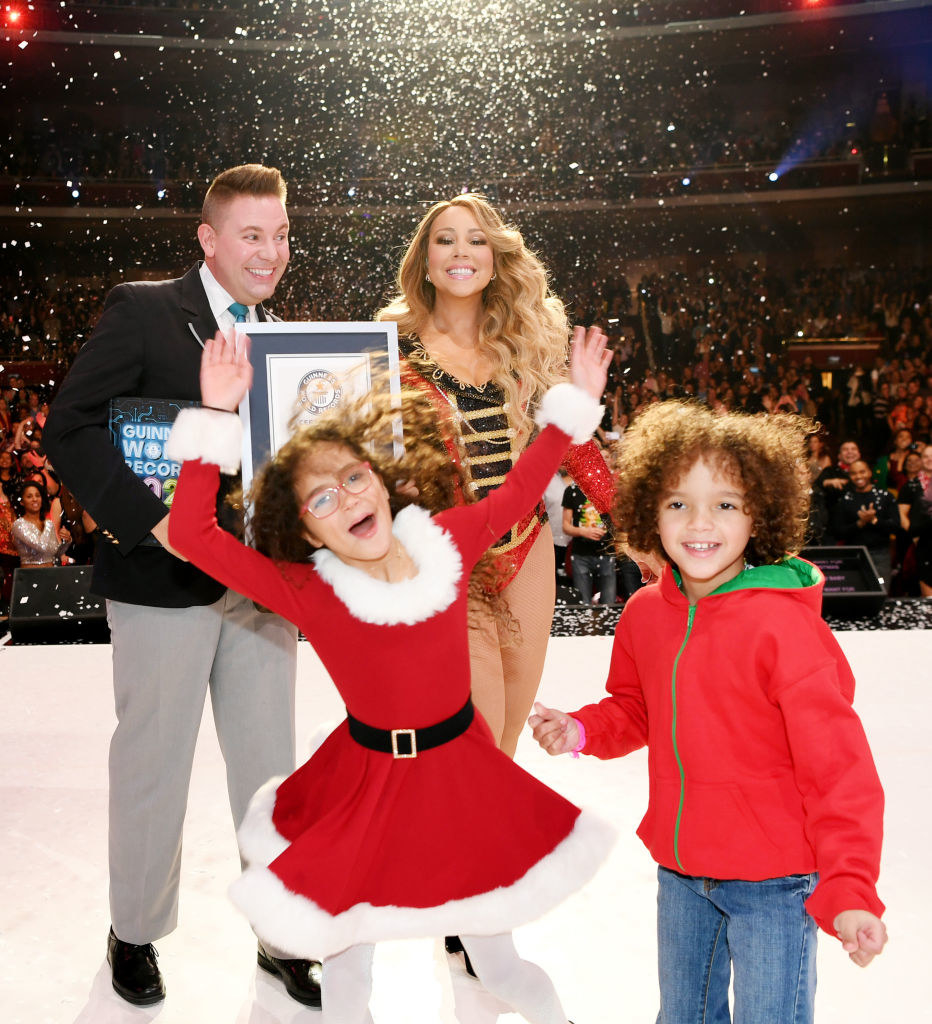 Oh yeah, she's also poised to earn her 19th number one this year — which is difficult, not everybody has that to their credit.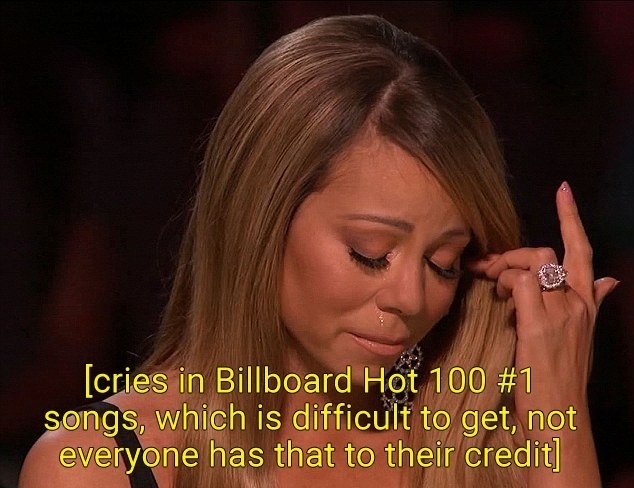 So next time, just keep her name out of your mouth. We get you're obsessed, but she doesn't have time for it. And everyone's a little tired of it.