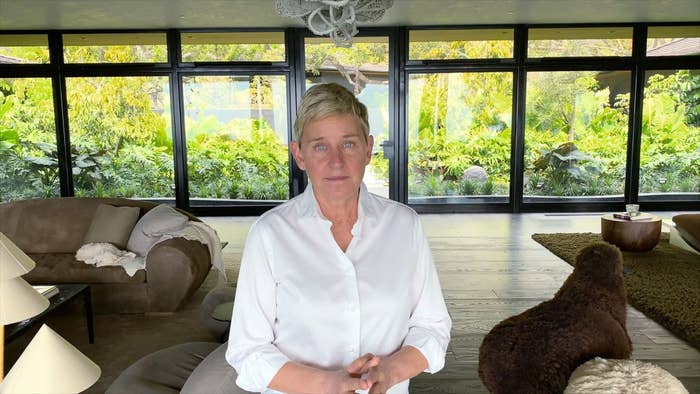 After these allegations, people have been re-examining Ellen and her talk show. Here are some moments you may or may not have seen that'll have you side-eyeing real quick:
2.
When Ellen put up Justin Bieber's nudes on the screen, like NOT OK: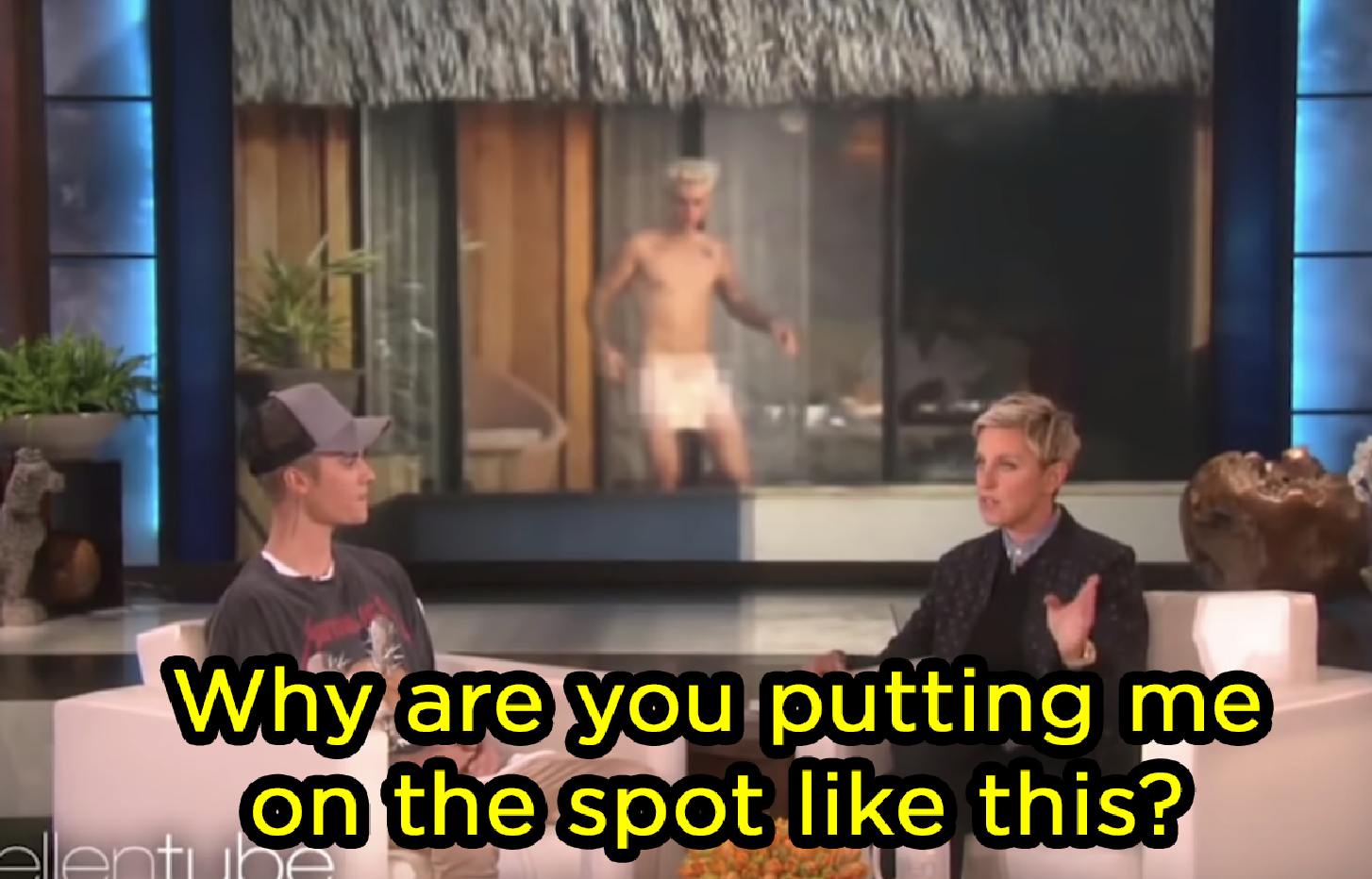 3.
When she had Mariah Carey drink alcohol to prove she wasn't pregnant:
4.
When she mocked Celine Dion's son's hair, saying it's too long: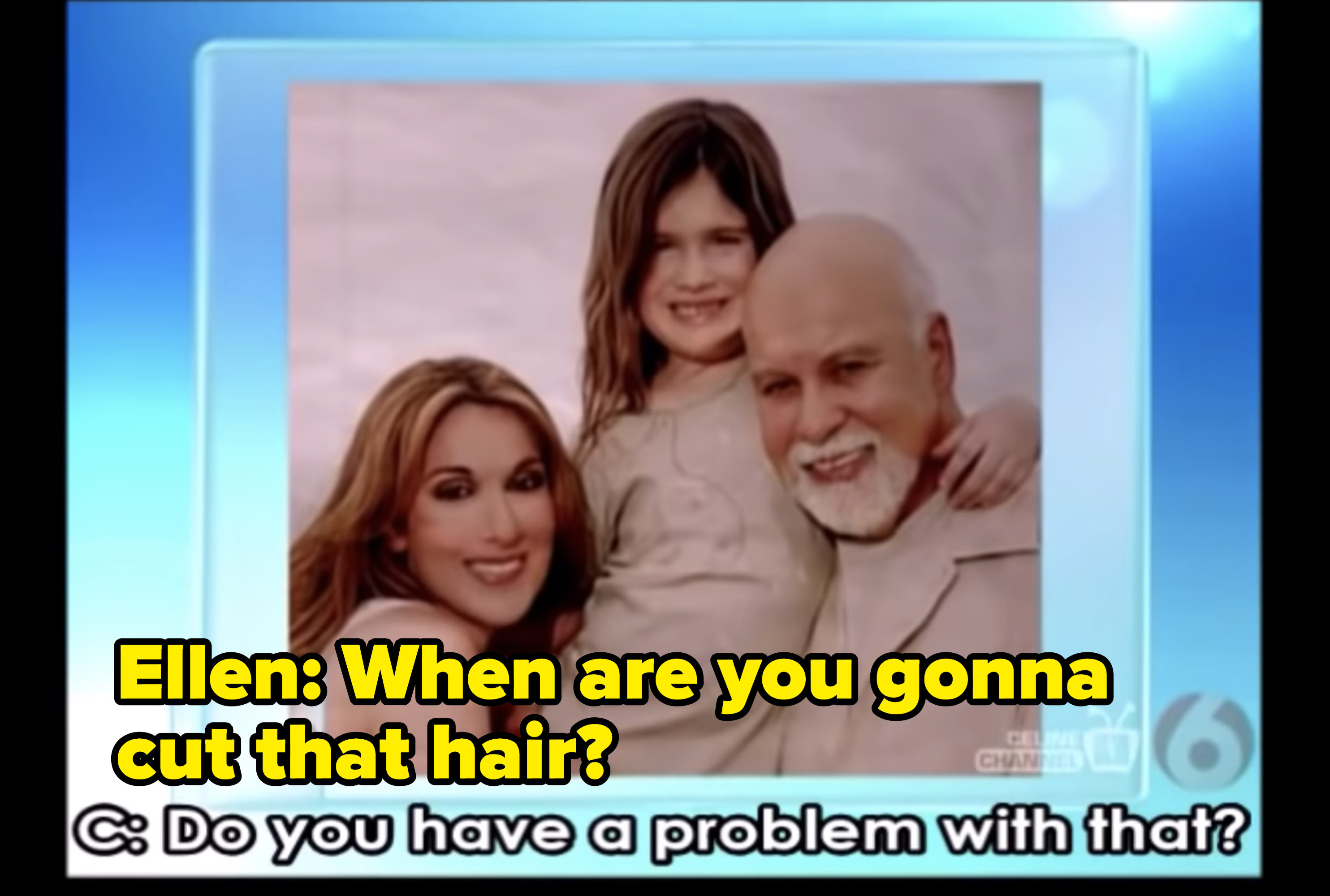 6.
When Ellen said this to Sean Hayes: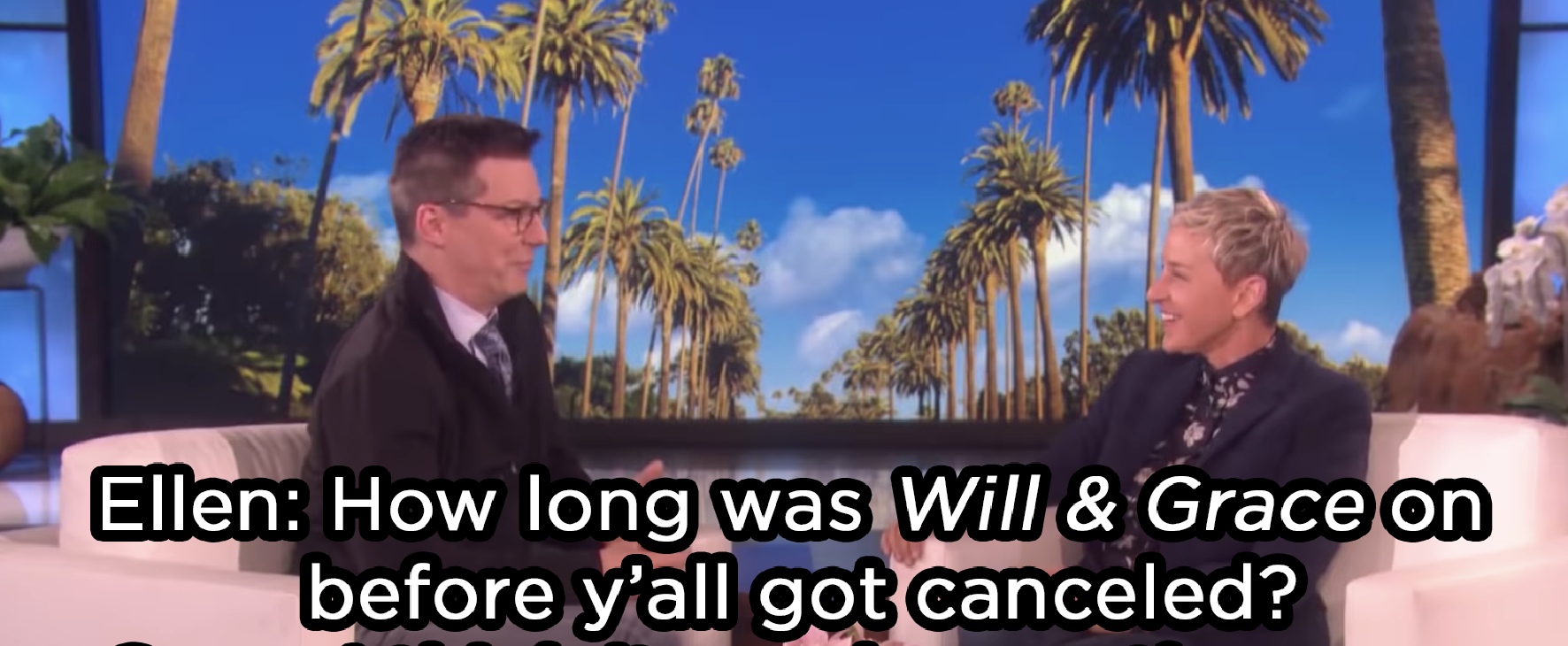 8.
When she iconically asked Dakota Johnson why she didn't invite her to her birthday party — even though she did:
9.
When she asked Wendy Williams if her son is embarrassed by her: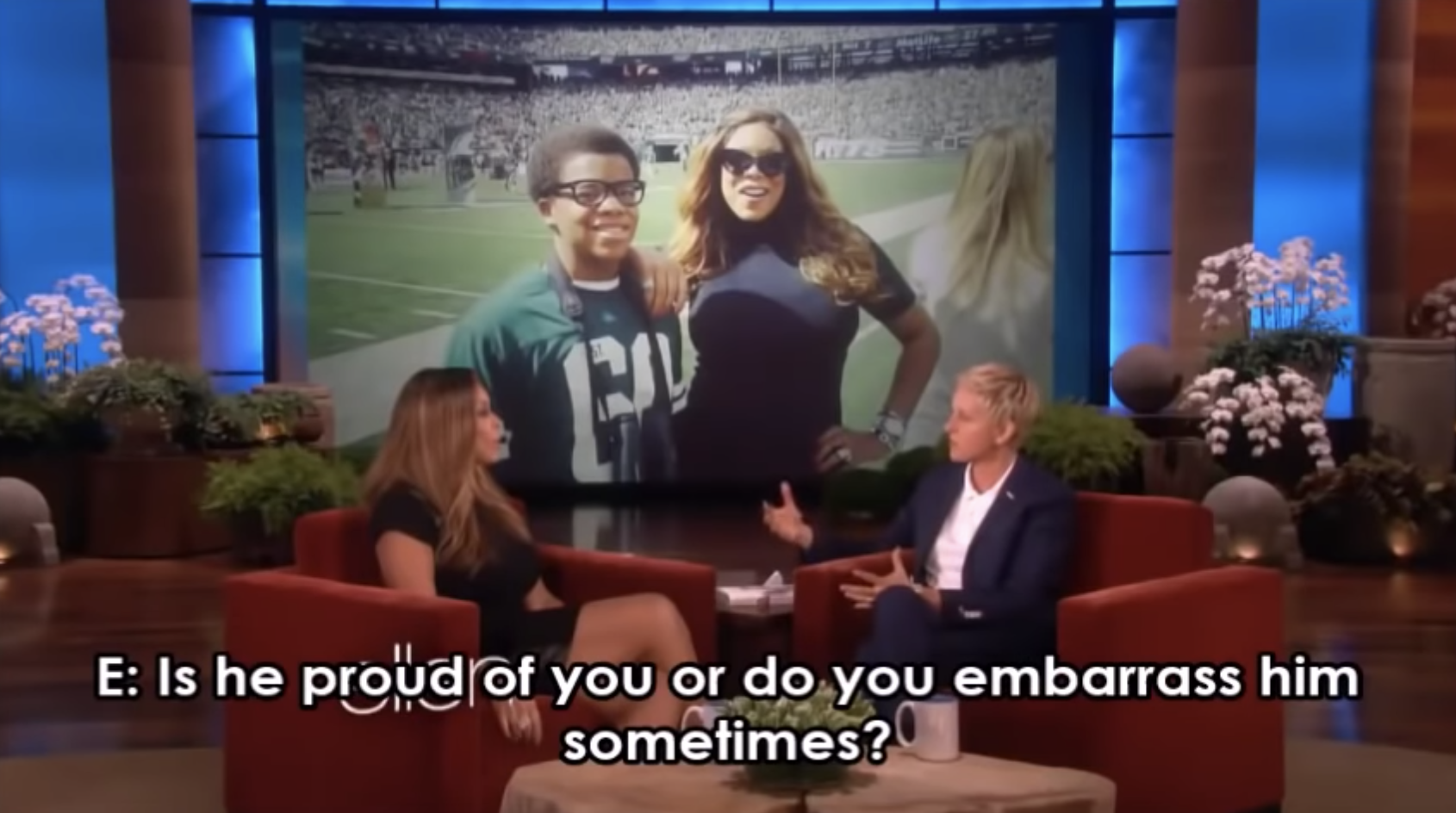 11.
When she made fun of Kylie Jenner's hair and grabbed it:
12.
When she forgot Katy Perry was married: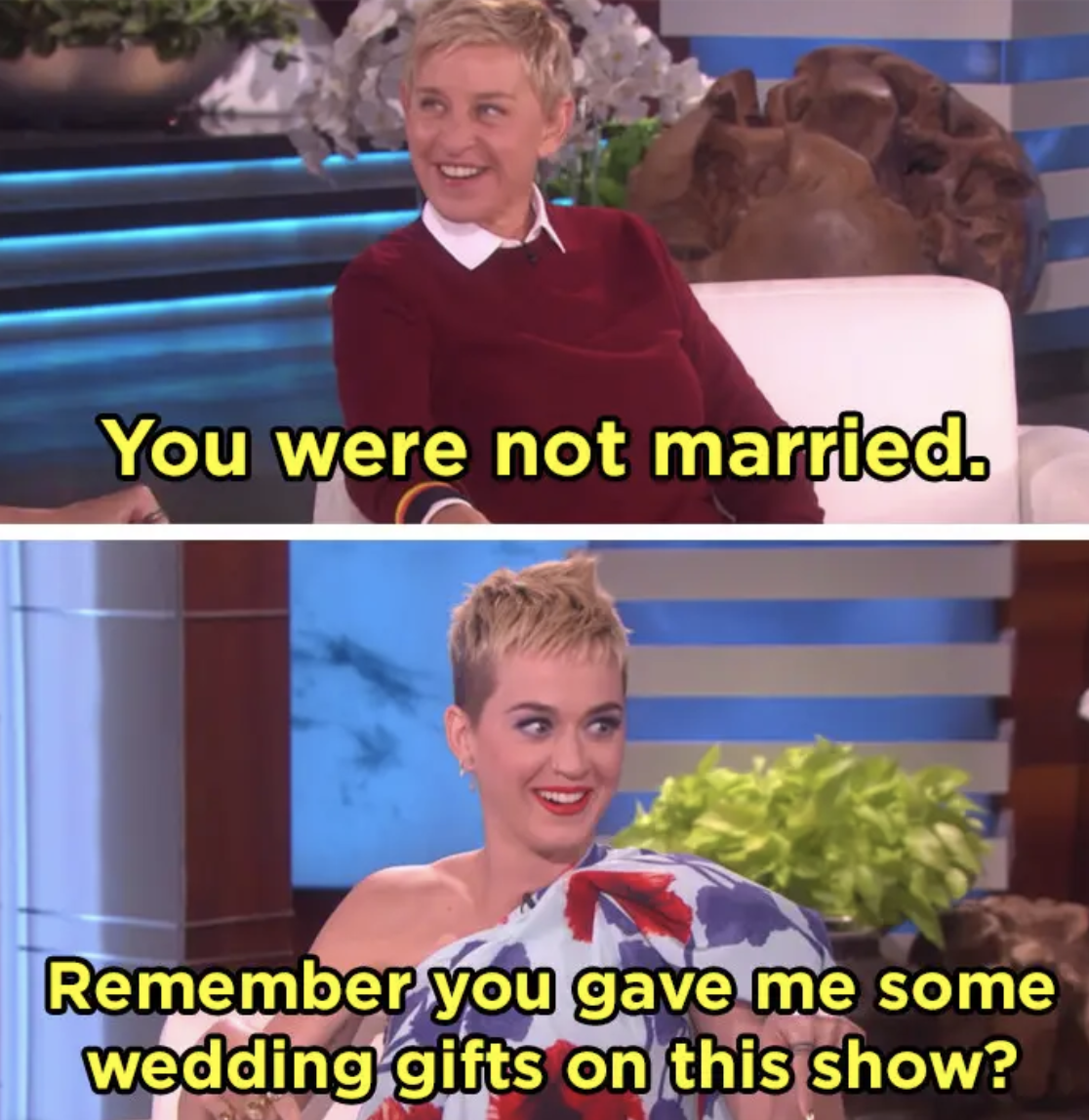 13.
When her producers reportedly told Calum Scott not to look Ellen in the eye:
I was backstage, and the stage manager was walking with me as I was just about to go on the show. I told him, "I can't believe I'm getting to do this," and he was like, "Yeah, it's so amazing, but remember not to look Ellen in the eye — everything else is fine, but just don't look her in the eye."
14.
When she ambushed Ariana Grande with an interview, which she wasn't set to do (she was only supposed to perform):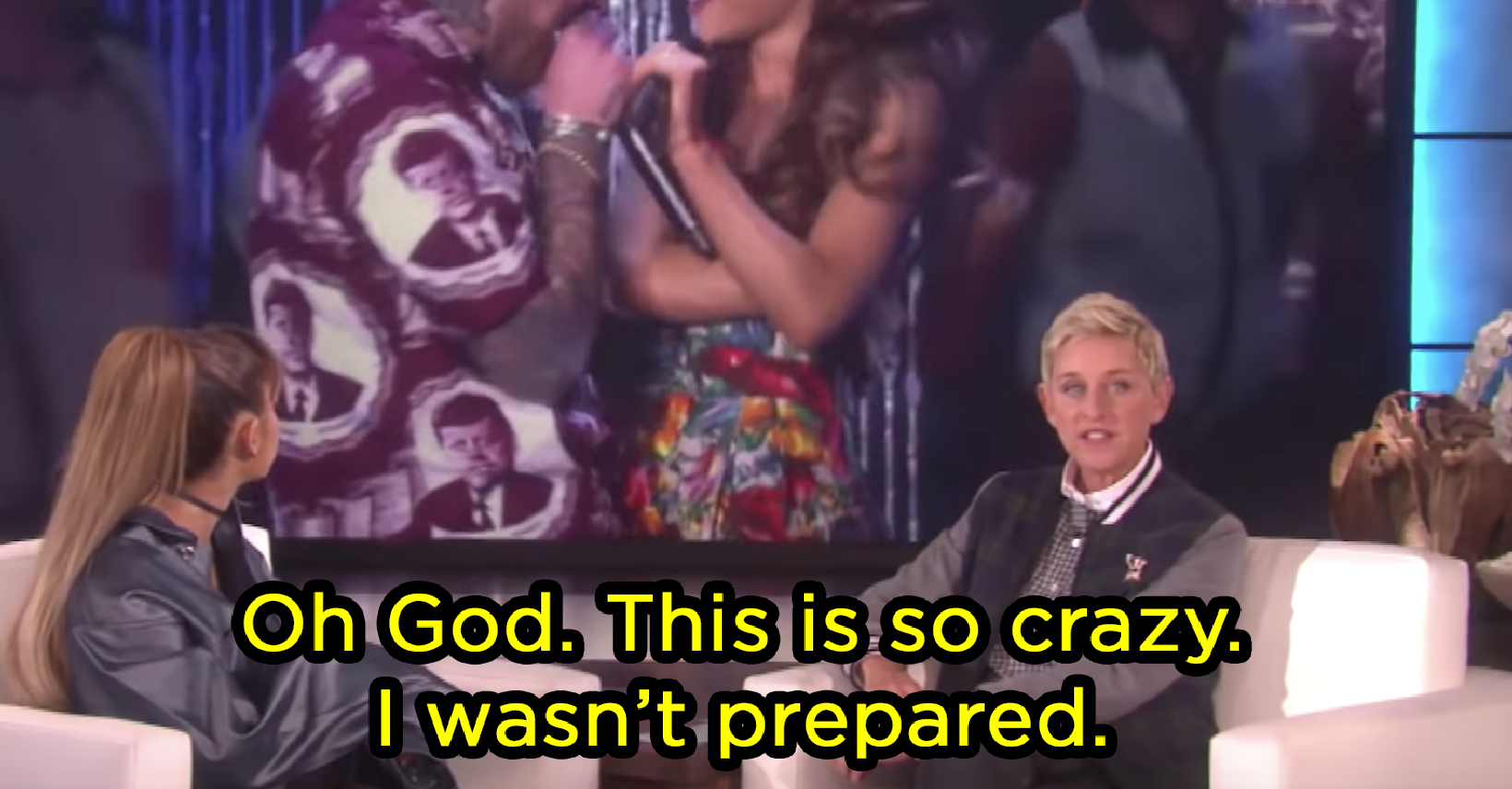 15.
And lastly, when she put up a slide show of Taylor Swift's rumored boyfriends, knowing full-well how the media has shamed Taylor, and had her "ring a bell" for every guy she's "dated":